Sign up to receive the best of the internet straight to your inbox.
Deputies pulled over a Lyft driver for a broken tail light. A video shows them beating up the Black passenger. Here's what else caught our attention this weekend:
Bad acts caught on camera
Black woman creates GoFundMe for racists to pay for her to 'go back to my country'
School teachers are beginning to die of COVID-19
---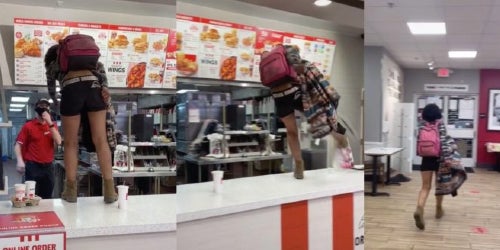 BREAK THE INTERNET
Bad acts caught on camera
There was no shortage of horrific incidents caught on camera this weekend. A teen was arrested after allegedly encouraging her 3-year-old brother to smoke marijuana for a Snapchat video. A deputy in California was caught on camera allegedly burglarizing a dead man's home. And a CEO had to rehome his 4-month-old puppy, Bici, after being caught by his condo's security camera abusing the pitbull.

Customers at fast-food restaurants were also caught acting up. A TikTok star filmed himself stealing from a McDonald's worker, and a "KFC Karen" demanded to be served chicken and mashed potatoes while standing on top of a counter, maskless.

Catch up on more you may have missed below.

—Eilish O'Sullivan, news wire editor
---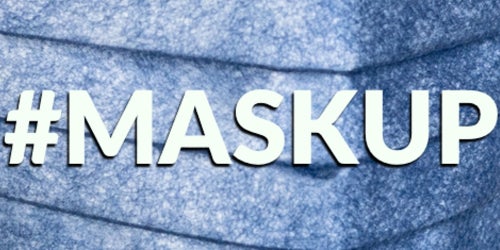 SPONSORED
FDA registration is the only way to know for certain the masks you're wearing are safe and effective. But marketing on non-regulated masks can be misleading. And when it comes to choosing PPE in a global pandemic, that deception can be dangerous. So how do you know the masks you are buying will actually protect you? Armbrust USA has the answer. This American manufacturer of FDA-registered, ASTM Level 2-rated, disposable surgical masks produces millions every week in the company's sterile manufacturing plant. If you want to be sure you are as protected as you can be, an Armbrust mask is the way to go.
---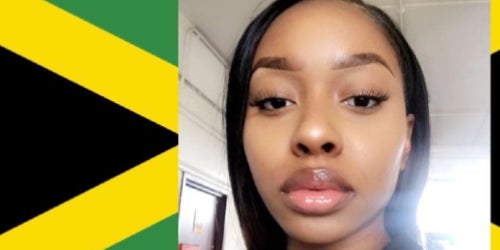 PUT YOUR MONEY WHERE YOUR MOUTH IS
Black woman creates GoFundMe for racists to pay for her to 'go back to my country'
Jordene Phillips, a Black woman living in London, set up a donation page for all the racists telling her to "go back to your country." Phillips wrote in her GoFundMe description that she will "happily" leave if they fund the expense.
Read the full story here.
—Stacy Fernández, contributing writer
---
RECOMMENDED
I was fed up with watching shows on streaming services that only have one to a few seasons and are incomplete, so I started binging Downton Abbey (late to the game, I know), which ended in 2015 with six seasons under its belt. The soapy period drama follows the affluent Crawley family, the struggle to maintain their massive Yorkshire estate, and the bevy of live-in servants who wait on them. Here's how to stream.

Julie and the Phantoms, which comes from Disney YA musical mastermind Kenny Ortega, makes sense. Within the first five minutes of the show, we meet Luke (Charlie Gillespie), Alex (Owen Joyner), and Reggie (Jeremy Shada), who all die after eating spoiled hot dogs between soundcheck and the gig that could've launched their band into stardom. Around 25 years later, they reappear in front of Julie (Madison Reyes) after she finds their old demo CD her family garage.

The best option to protect yourself and your family are FDA-registered surgical masks—but buying them on Amazon is a bad idea. We'll explain why, as well as where should you buy them to ensure you're getting the real thing.*
*Sponsored
---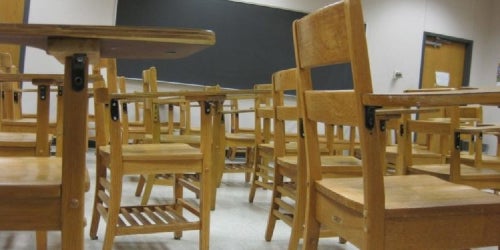 FROM OUR FRIENDS AT NAUTILUS
School teachers are beginning to die of COVID-19
At least six teachers have died since early August across the U.S. from the coronavirus, according to the Washington Post. While it's been difficult to contact trace where each teacher was infected, the deaths have further instilled fear in educators about in-person learning. It's clear, though: Teachers are dying of COVID-19.
Read the full report here.
—Tess Cagle
---
BTW
Now playing: Smino, JID & Kenny Beats — "Baguetti"