Sign up to receive the best of the internet straight to your inbox.
A woman was trying to film herself dancing. She ended up capturing her alleged stalker climbing into her apartment. Here's what else caught our attention this weekend:
'This is not a heartwarming story': Veteran delivery man goes viral for struggling up steps
Chick-fil-A worker reveals how nuggets are made in viral TikTok video
This new online tool allows you to pinpoint the exact risk of catching the coronavirus when you're out in public
---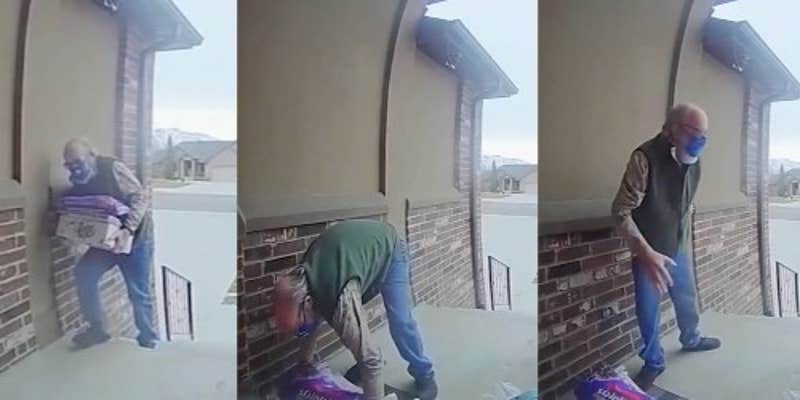 BREAK THE INTERNET
'This is not a heartwarming story': Veteran delivery man goes viral for struggling up steps
People online are crowdfunding to help out a senior citizen war veteran who recently went viral while working as a delivery driver.
The driver, who is only identified as Larry in reports, was delivering groceries to Jennifer Weiss' house in Utah. Larry, who recently suffered a stroke and took on the delivery job to pay for a roof repair, was caught on Weiss' doorbell camera struggling up the steps to get to her front porch.
"It made me kind of feel guilty, to have someone else deliver stuff, just because I didn't want to go to the store," Weiss told ABC 4.
She found Larry online, posted his Venmo information, and donations poured in.
After the story was posted to Twitter, users began questioning why a senior citizen has to work to literally keep a roof over his head. "Here in America, a veteran who recently had a stroke can't receive enough assistance to keep a proper roof over his head. This makes me sick," one wrote in response.
This is not the first story to garner attention for being "dystopian" rather than "heartwarming." Derlin Newey went viral on TikTok back in September for working as a pizza delivery man at 89 years old. He took on the job because could not afford his bills with Social Security alone, and people online similarly crowdfunded for him. Twitter users also similarly pointed to the story as proof of a broken system that has senior citizens, like Larry and Newey, having to rely on personal kindness from strangers to get by.

Catch up on more you may have missed below.

—Eilish O'Sullivan, news wire editor
---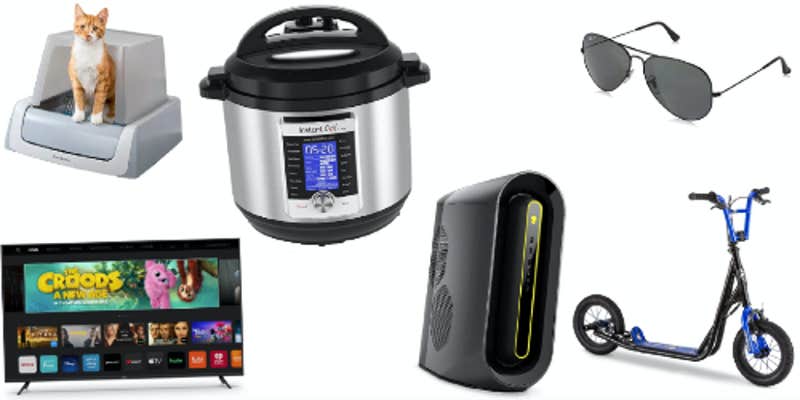 SPONSORED
Cyber Monday is upon us, and the deals continue to flow in. If you're worried you missed the good deals on Black Friday, don't be, because a lot of them are still available today. Our roundup will show you all the best ones and help you figure out how to cross some names off your Christmas shopping list.
---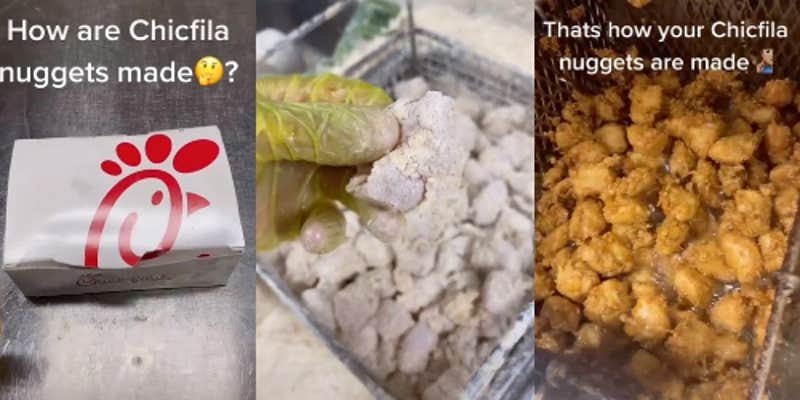 FAST-FOOD EXPOSÉ
Chick-fil-A worker reveals how nuggets are made in viral TikTok video
A gutsy Chick-fil-A employee is showing the world how the fast-food chain goes about making its iconic chicken nuggets, and people are a little surprised. The video starts off by displaying the "raw nuggets" from which Chick-fil-A's nuggets originate, otherwise known as actual raw chicken. They get dumped in a basket of liquid @dxxdxx7 labels "milkwash," rolled in some sort of seasoning undoubtedly kept secret by the chain, popped in a vat of oil, and fried for a pre-determined amount of time. It's a pretty straightforward cooking process, without any shocking or abhorrent twists and turns, and that actually may be why it's gone viral.

Read the full story here.
—Rachel Kiley, contributing writer
---
RECOMMENDED
Raymond "Red" Reddington was a celebrated intelligence officer who went on to become one of the FBI's most wanted criminals. After surrendering himself to his ex-employer, he begins working from an FBI black site to undermine the criminal underworld and undo much of the damage he helped create. It's one of the most thrilling crime dramas on TV, and the closest thing to a weekly James Bond flick. Here's everything you need to know to stream The Blacklist.

While dating apps have helped people from all different backgrounds and locations get together, there hasn't been an online system in place for non-romantic coupling, specifically for surrogacy, platonic co-parenting, and other family structures. That's where Modamily comes into play. On this week's episode of 2 GIRLS 1 PODCAST, CEO Ivan Fatovic tells Alli and Jen how Modamily works, the complexities of non-traditional family structures, and the success stories that have come out of his "non-dating app." Listen on Spotify or Apple Podcasts now.
---
STREAM BEHIND THE SEAMS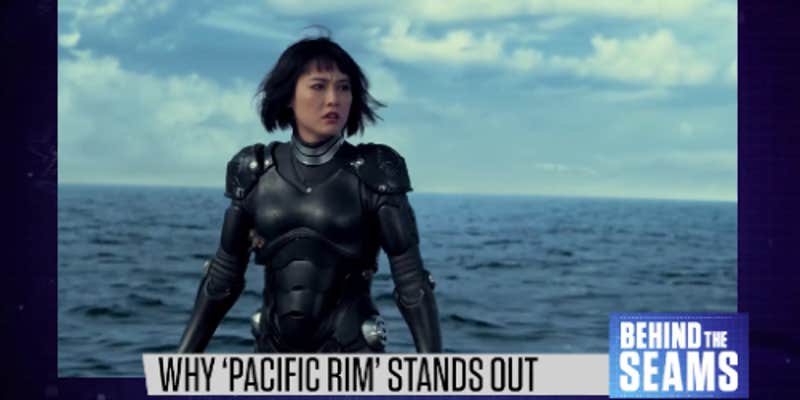 This week on Behind the Seams, we dig into the evocative visual worldbuilding of Pacific Rim. Directed by Oscar-winning filmmaker Guillermo del Toro, it's a high-octane blockbuster with a lot going on beneath the surface. That includes its brilliant costume design, giving every character their own distinctive style

Subscribe to Behind the Seams so that you never miss an episode.
---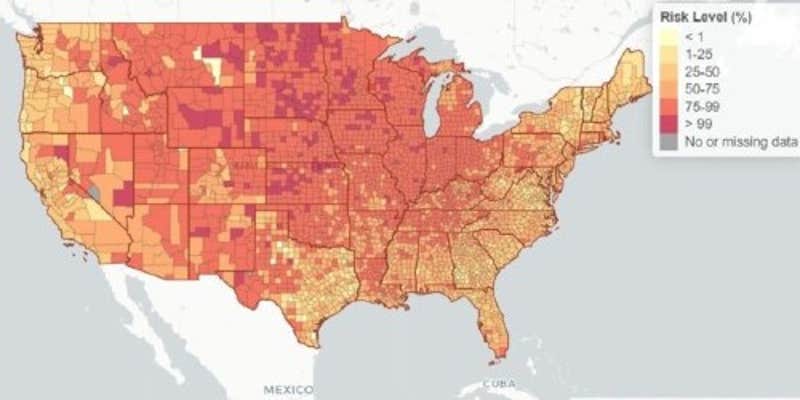 FROM OUR FRIENDS AT NAUTILUS
This new online tool allows you to pinpoint the exact risk of catching the coronavirus when you're out in public
The COVID-19 Risk Assessment Planning Tool was built by a team of researchers at Georgia Tech. It provides percentage estimates for how likely you are to come in contact with at least one COVID-19 positive individual while out in public. The data is displayed on a map broken down into counties. After hovering to their place of residence, users can adjust a slider indicating how many people they think will be at a given event or place. The map will then tell you the chances of coming in contact with a COVID-19 positive individual from 0-100%.
Check out the online tool, and read the full report here.
—Jeremy Steinberger, contributing writer
---
INTERNET VILLAIN OF THE WEEKEND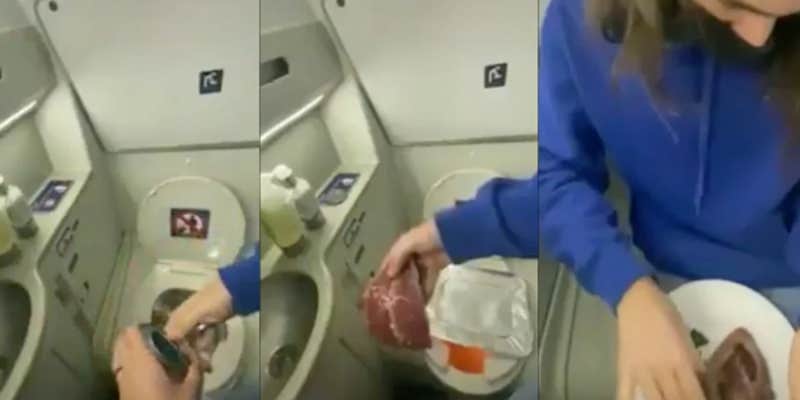 While it was a close call between the TikToker who seemingly cooked her Thanksgiving turkey in the microwave and the TikTok prankster who cooked—or pretended to cook—steak on an airplane toilet, our internet villain of the weekend is the prankster. Both TikTokers subjected viewers online to their cooking monstrosities. However, only one made theirs on a public toilet in the middle of a pandemic.
---
Now playing: Miley Cyrus ft. Joan Jett — "Bad Karma"