The most difficult part of entering the world of VR porn is finding a site you like. There's simply an overwhelming number of options and, while you can count on sites like us, nothing is like sampling for yourself. Thankfully, VR Sumo is here to ease you into virtual reality porn by offering a stunning amount of free content. Not just clips, but free full-length scenes.
Does VR Sumo have enough content to battle with the biggest names in VR porn? Here's everything you need to know about VR Sumo, from how much it costs to what features you get by signing up.
How much does VR Sumo cost?
---
VR Sumo is 100% free to use, whether you want to watch clips or download full-length virtual reality porn scenes. To use its most advanced features, including downloads, you'll need an official user account. After that, you don't need to pay anything extra. While the site says it has a "Premium" option, the premium links actually take you to a separate site called Real VR that features some of the same content along with hundreds of other scenes for just $9.99 per month.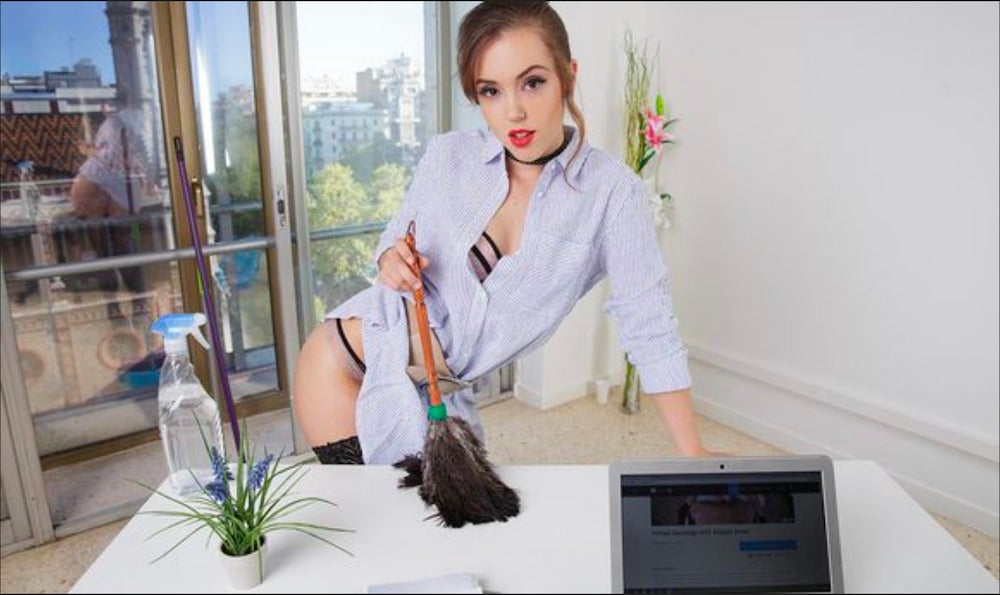 What's included with VR Sumo membership?
1) Over 40 free full-length scenes to watch or download
The reason VR Sumo is one of the best virtual reality porn sites in our book is the staggering amount of full-length content. Most free VR porn sites only give viewers a handful of free scenes to preview. Here, there's a rotating crop of over 40 full VR porn scenes to stream and download. Downloading requires you to make a user account. We've found that Gmail accounts tend to block the activation email, so use a backup email when signing up.
2) New release every week for free users
VR Sumo could put up a bunch of scenes and never rotate them, but it doesn't work that way. A new scene is added to the free section every week. When a new one appears the oldest scene tends to go back in the value. While that means the content is constantly refreshing, you'll want to make sure to download your favorites when they're available.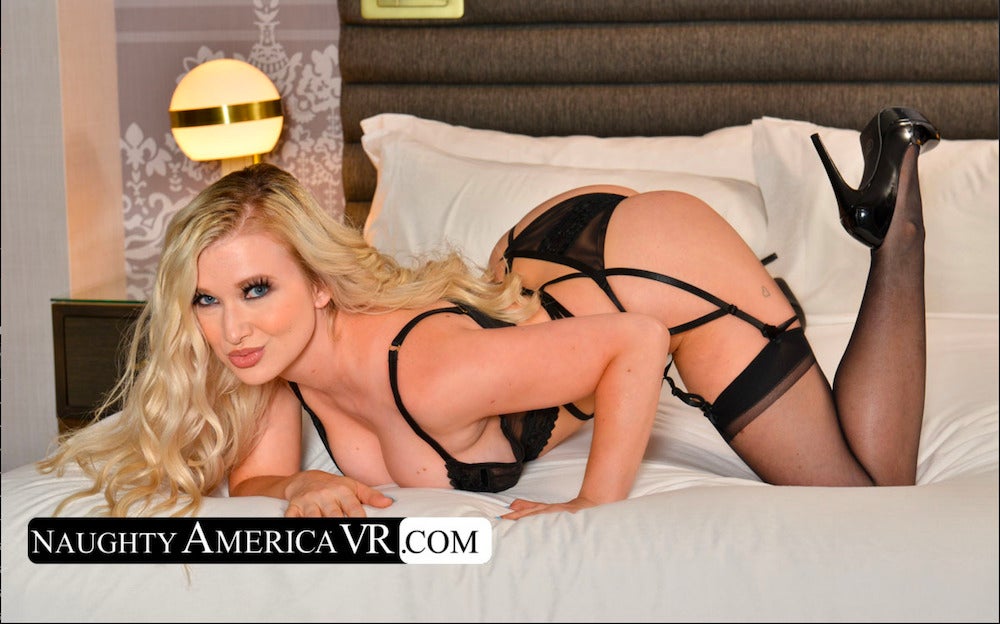 3) Content from twenty studios including BaDoinkVR and Kink VR
Are you overwhelmed by the sheer number of choices available in the world of VR porn? VR Sumo is here to make your choices easier by offering samples from a wide range of today's best companies. You'll find scenes from BaDoinkVR, VR Bangers, Kink VR, Yanks VR, Virtual Real Porn, VR Cosplay X, RealityLovers, Mature Reality, TSVirtualLovers, RealJamVR, VirtualXporn, VRbangers, YanksVR, VRHush, LezVR, SexBabesVR, VRpussyvision, and 18VR. No matter what your kinks or interests, you're sure to find the site of your dreams.
4) Free downloads of 4K scenes
It doesn't matter whether you're using a Google Cardboard or the most expensive PC rig available, VR Sumo has the file you need. Currently, it offers downloads for Oculus Go, PlayStation VR, Oculus Rift, HTC Vive, OSVR, Gear VR, and mobile formats. You also don't need to worry about low-quality videos. The free content isn't downgraded, giving you an accurate idea of just how good VR porn can look.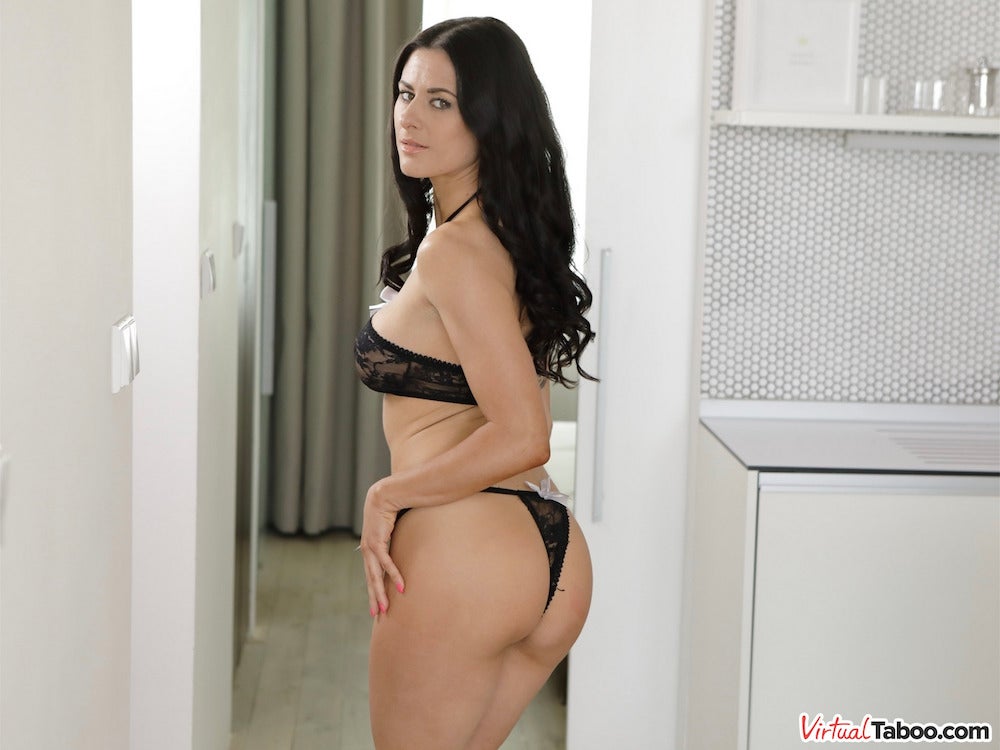 5) Diverse performers
VR Sumo's content draws from a host of different sites, but it also features diversity among its performers. You'll find thousands of scenes featuring performers of different races and ethnic backgrounds. There are even hundreds of clips with trans and gay performers. Finding gay VR content included on a mainstream VR site is rare.
6) Easy to navigate with great categories
Getting started with VR Sumo is a breeze thanks to its lack of pop-ups and intrusive ads. It has sample clips and full VR scenes as their own items in the navigation bar and offers a ton of categories to browse. You can search by studio, pornstar, or category of the scene right from the homepage. Jump right to gangbangs, public, 360, gay, big ass, facial, or other kink scenes right from the big handy list.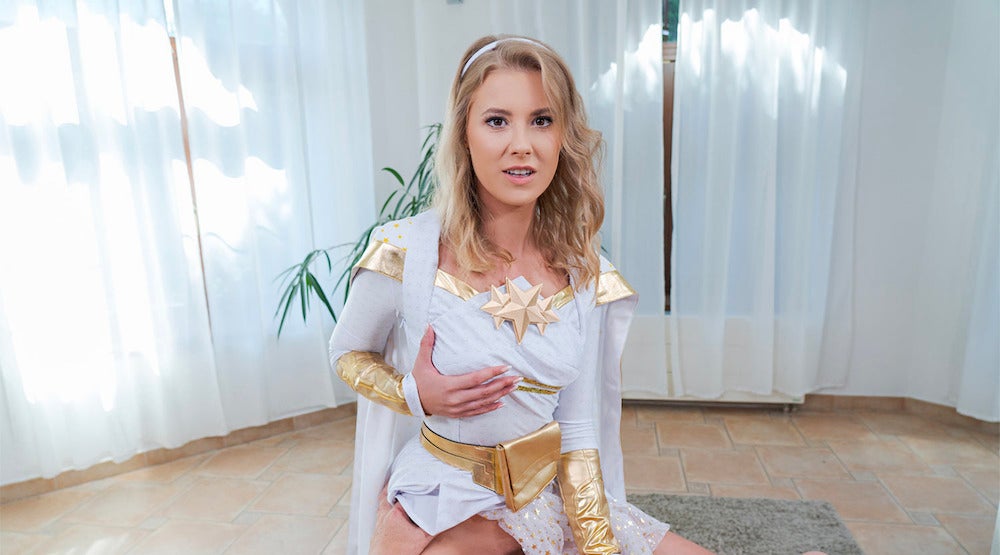 7) Thousands of clips and tools to navigate them
Along with its full-length content, VR Sumo offers thousands of virtual reality porn clips to browse. Ranging from one minute to 20, these clips are a great way to sample content. However, there are so many short clips that sometimes you'll feel like you're just wasting your time. In those cases head over to the handy "duration" slider, where you can filter scenes by length. Between the incredible categories and the navigation features, the site avoids the pitfalls that come with this much content.
What are the drawbacks of subscribing to VR Sumo?
1) Uses a slur to describe Trans performers
VR Sumo does a great job of featuring clips from diverse performers, but there's no excuse for calling its trans performers "she-m*les." It's a slur, plain and simple. There's absolutely no excuse for it and it sucks to see on a site we otherwise really like.
2) Jump between VR Sumo and Real VR is confusing at first
There are plenty of scam sites in the world. Accordingly, the first time we clicked "premium" on VR Sumo and got taken to an entirely different site it raised our eyebrows. The full paid version of VR Sumo is an entirely different site called Real VR. Real VR is an incredible site in its own right, offering three full VR scenes per week for just $9.99 per month. However, because VR Sumo doesn't warn you about the change, at first it looks a little suspect. If you like what you see on VR Sumo, Real VR is going to make your dreams come true.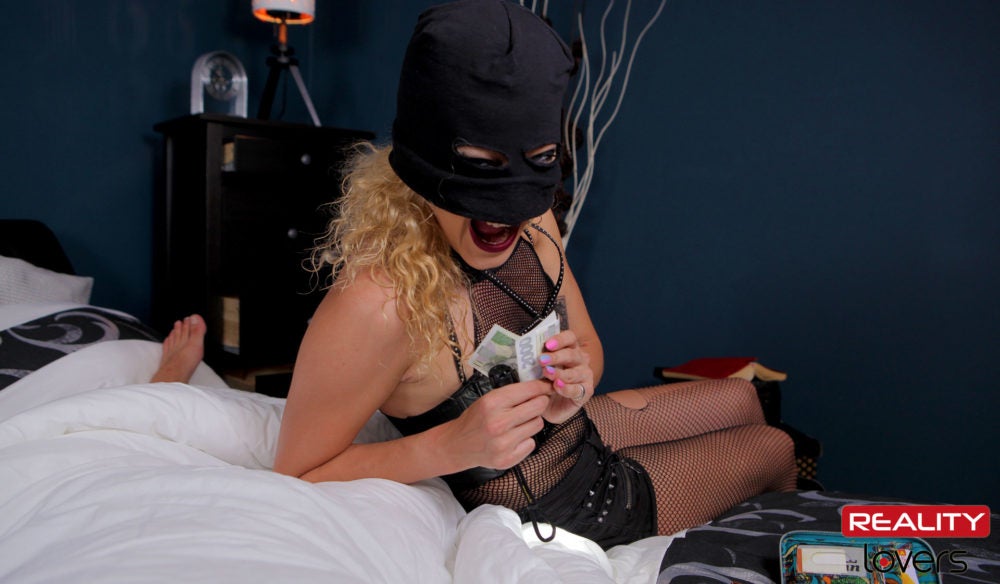 Is VR Sumo worth it?
VR Sumo is a stunningly great deal in the world of free streaming VR porn. No other site offers you over 40 free full-length VR porn scenes, let alone rotates its library regularly. But when you add full resolution downloads to the equation, VR Sumo is unbeatable. Its clean interface and easy to navigate site make discovery a joy. The diverse content offers fantasies for everyone. Even better, it offers a wide range of support for different kinds of VR setups. There's a ton to love about VR Sumo.
There are also two problems. We hate that it uses a slur to describe trans performers in its categories. It's unnecessary and hurtful. Also, the jump from VR Sumo to the paid Real VR needs to be better. If someone like myself who writes about porn professionally was confused at first, users will be too.
Despite its flaws, VR Sumo is an incredible site that's impossible to not recommend.
---