Activist investing, the process by which an investor buys a large chunk of a company and attempts to pressure its board into making big changes, has skyrocketed in the past couple of years. Proxy fights, where the investor attempts to wrest control from the board, are now a common occurrence.  Into these conditions, ripe for parody, charges artist Zoe Piel. Her parody PowerPoint proposal to maximize the value of a 3-year-old boy is called "Unlocking Braden's Potential."
Fake investment firm Quonset Point Capital "specializes in improving underperforming children," and their recommendations for young Braden mostly have to do with the replacement of Braden's current management team, aka his parents. QPC is trying to sell investors on a proxy vote that will put them in charge of Braden.
"QPC is sympathetic to parents, but prepared to nominate replacements when necessary," the firm makes clear, and then goes on to point out the many flaws of Braden's management team.
They claimed "here comes the airplane," but there was, in fact, no airplane! When they washed Braden's toy, Dog-Dog, one of the eyes came off, traumatizing him. Does that really sound like leadership that will maximize the ROI on a toddler?
NO.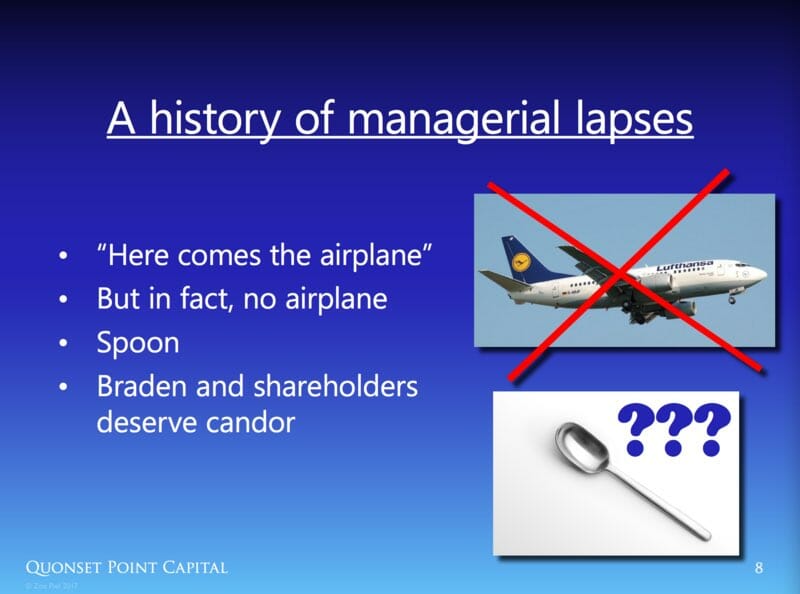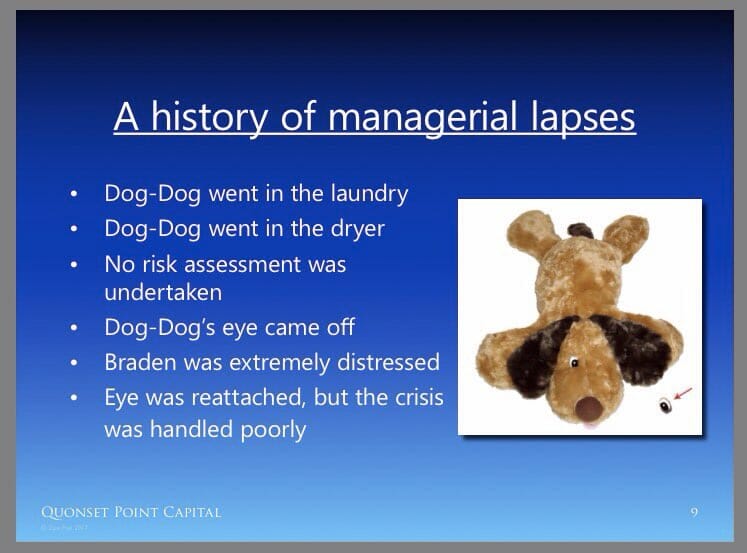 In the face of such incompetence, QPC proposes we make some changes to turn this underperforming child around. They want to maximize bedtime efficiency and expand into new markets, like the trips to the petting zoo and Aunt Meg's in New Jersey.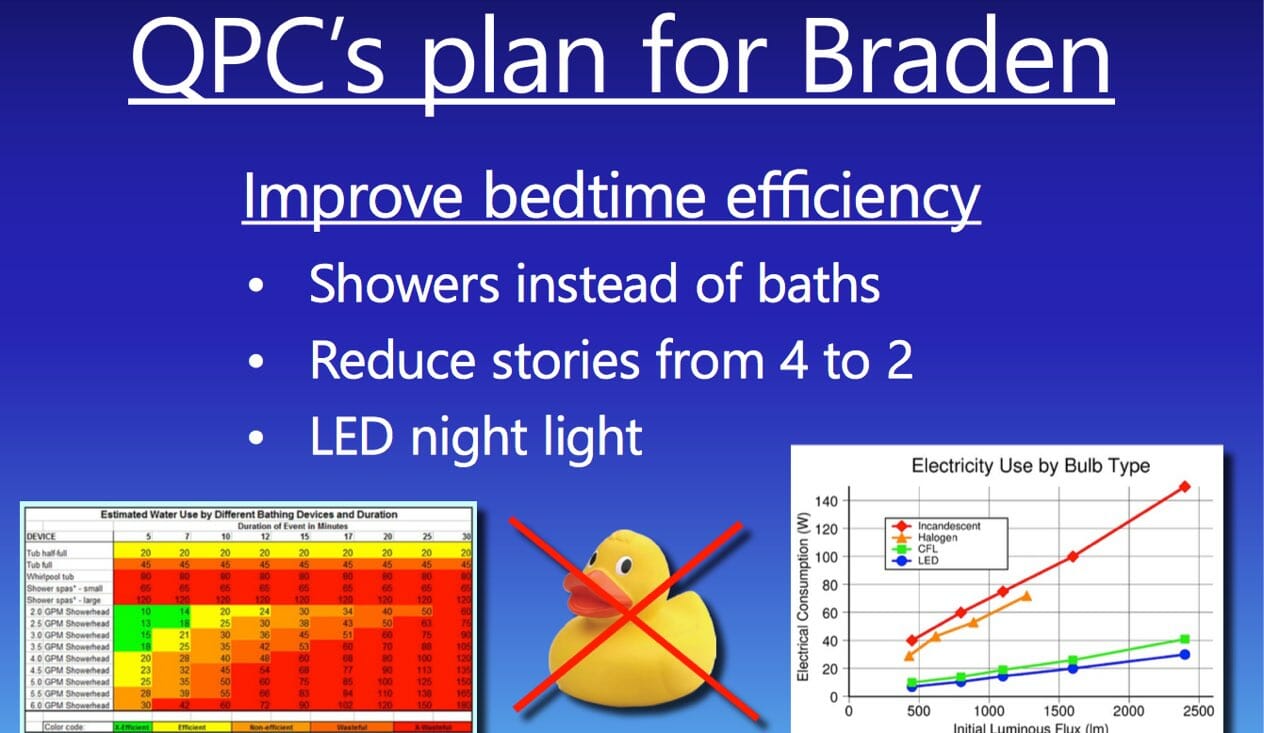 The reaction to Piel's parody has been positive, including in the financial press. Bloomberg's Matt Levine wrote that he laughed multiple times at "Unlocking Braden's Potential." It's been well-received on Twitter and on MetaFilter as well.
This is GENIUS from @zoepiel. An activist presentation on how to turn around little Braden (age 3). https://t.co/EODWXtQcnX pic.twitter.com/zvMSiupB5R

— Robin Wigglesworth (@RobinWigg) September 22, 2017
As a parent, this is epically well done. Activist investor goes after parents.https://t.co/mAsy96TNZQ pic.twitter.com/S1OwxNXbB3

— Samuel Rines (@SamuelRines) September 22, 2017
https://twitter.com/bradfarquhar/status/911279388242538497
I'm laughing so hard at @zoepiel's "Unlocking Braden's Potential" that my coworkers are looking at me funny https://t.co/15T37lfw7o

— Josh Giersch (@joshgiersch) September 22, 2017
People who know about these things seem to feel that Piel's parenting parody is a spot-on skewering of the rise of activist investors who will stick their fingers into anything for a little extra ROI. Why not parenting, too?
H/T MetaFilter