The world's second most famous whale is back.
Over the last four years the Twitter Fail Whale, a graphic that appears on the site when it is down, has come and gone, but now it looks like the famous illustration is here to stay.
During Twitter outages dating back to Friday, tweeters caught a glimpse of a more sleek looking whale being hoisted through the air by tiny orange birds.
"Just saw the Fail Whale. And wasn't cross. It was like seeing an old friend again," tweeted Dan Thompson (@artistsmakers). "Newer Twitter users won't understand."
The news was a surprise for Fail Whale creator Yiying Lu, who found out the good news Monday.
Lu told the Daily Dot, "[T]he Fail Whale is clearly a survivor!"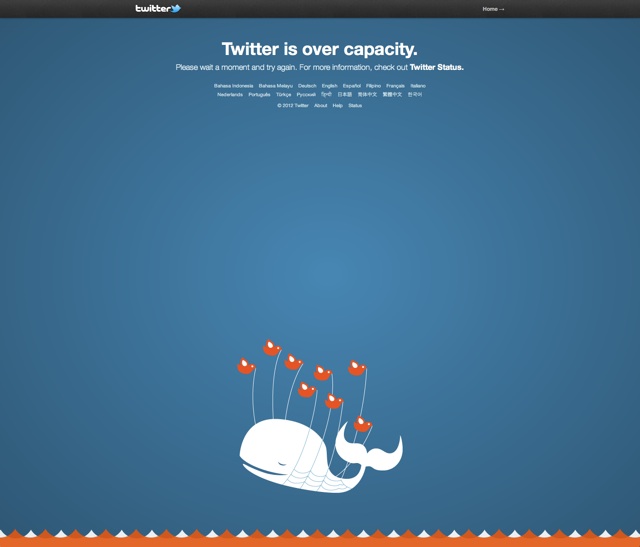 Photo by Podknox