"Your Twitter archive is ready" might be the scariest string of words in the English language.
After what seemed like months of waiting, I finally received mine late Wednesday. At first, I was excited to dig through what I was saying when I joined Twitter in April 2009, my sophomore year of college. 
I didn't yet have an "identity." My feed failed to provide anything useful, and instead was just a constant flow of complaints about the winter weather in rural Ohio (I personified the sun a lot, curiously asking it where it was hiding?), subtweeting my family and friends before it was a "thing," and plenty of questionable cultural missteps. 
I called Family Guy the "funniest show" on television, so you are free to punish me appropriately. Also, if you see any pictures of me in Family Guy apparel or have a recording of me swearing at BitTorrent for stopping my download of the Star Wars special—please don't reveal it.
But unlike the post-traumatic stress disorder induced by the painfully accurate @YourAwayMessage, which tactfully recalls our innocent teenaged yesteryears, the Twitter archive takes my personal embarrassment to another level. 
For starters, unlike my away messages which disappeared when I came back from idling, my tweets are permanently stored to haunt me. They're just sitting there on some server ready to growl at me in my most precarious time to remind me what an awful person I was (and still am).
Looking through three years of tweets, especially toward the beginning, I learned about the so-called jokes I used to tell. The constant flux my overly emotional state that could make a preteen girl blush, and my dumb, "deep thoughts" about the news.
By the numbers, there are 102 tweets with the word "sad," 89 tweets containing the word "rain," and around 230 results with the word "hate."
Make it 231: I really do hate myself after reading these.
These are the 10 worst tweets from my archive. I'm sorry for ever writing these things.
1) SMDH.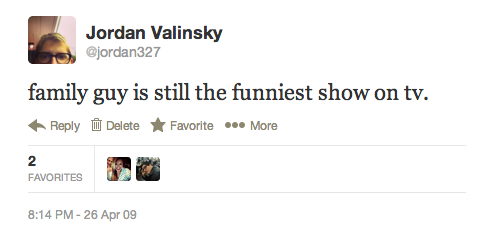 2) Good stinging celebrity criticism, Jordan.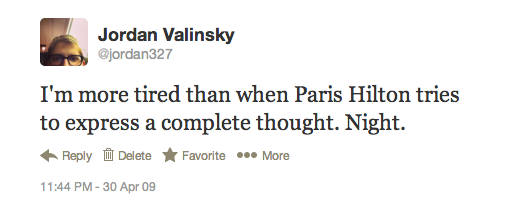 3) This isn't kosher.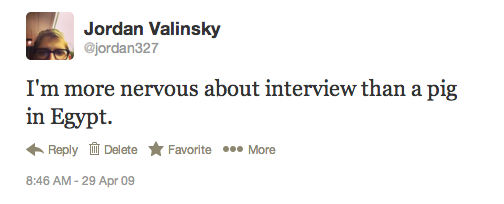 4) Wayne Brady doesn't deserve this.

5) I was only 20.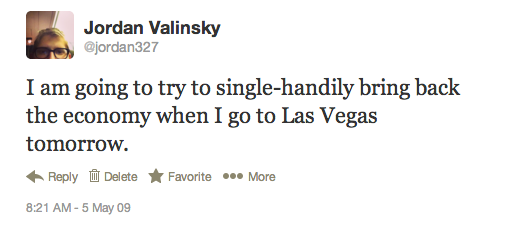 6) "Gawker"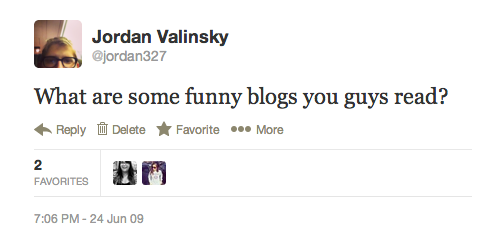 7) THIS ISN'T FUNNY.
8) #sports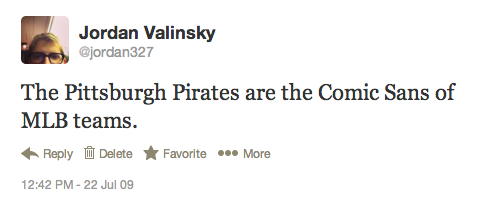 9) Some habits never change.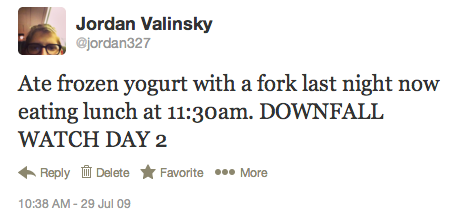 10) Bye everyone.

Art by Fernando Alfonso III for the Daily Dot