With hundreds of millions of tweets per day, it's impossible to follow everything happening on Twitter. Every Friday, the Daily Dot rounds up notable Twitter news and stories from the past week—in 140 characters or fewer.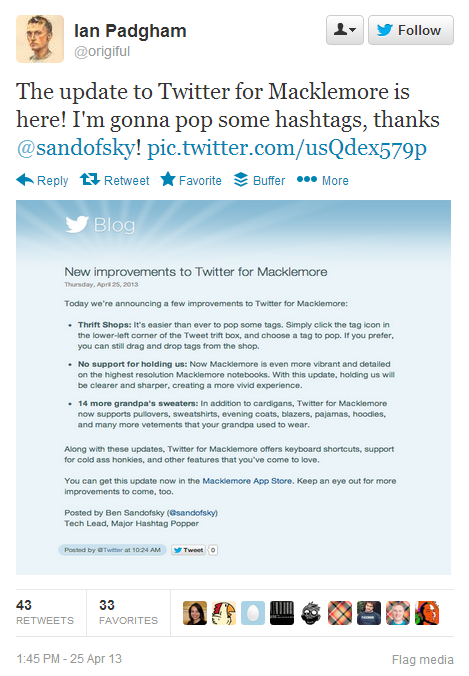 Sorry, Lakers fans, sidelined Kobe Bryant is no longer tweeting the playoffs.
A Canadian lawyer allegedly wrote his favorite two words are "officer down" in the wake of the Boston bombings.
The Real Housewives of Atlanta's Porsha Stewart found out her husband was filing for divorce via, you guessed it, a tweet.
William Shatner apparently has a grudge against Star Trek writer Damon Lindelof after not appearing in the most recent franchise movies.
This week's notable new users: Former congressman Anthony Weiner is back as he gears up for a reported New York City mayor bid. Also, welcome Second Lady of the United States Jill Biden.
Photo of the week: Biden signed a pair of running shoes and left them at a memorial for the Boston Marathon bombing victims. (@DrBiden)