You can buy Trump donuts, Trump prayer candles, and even a life-sized dummy of Trump, but this one might take the cake.
A new line of President Donald Trump-themed toys has arrived, they look suspiciously like Lego, and they're encouraging kids to "build the wall." The "Build the Wall: MAGA Building Blocks Toy" set is available for pre-order at $29.95, and comes with a 100-plus-piece kit that depicts Trump wearing a MAGA hard hat in front of a tall wall of gray bricks.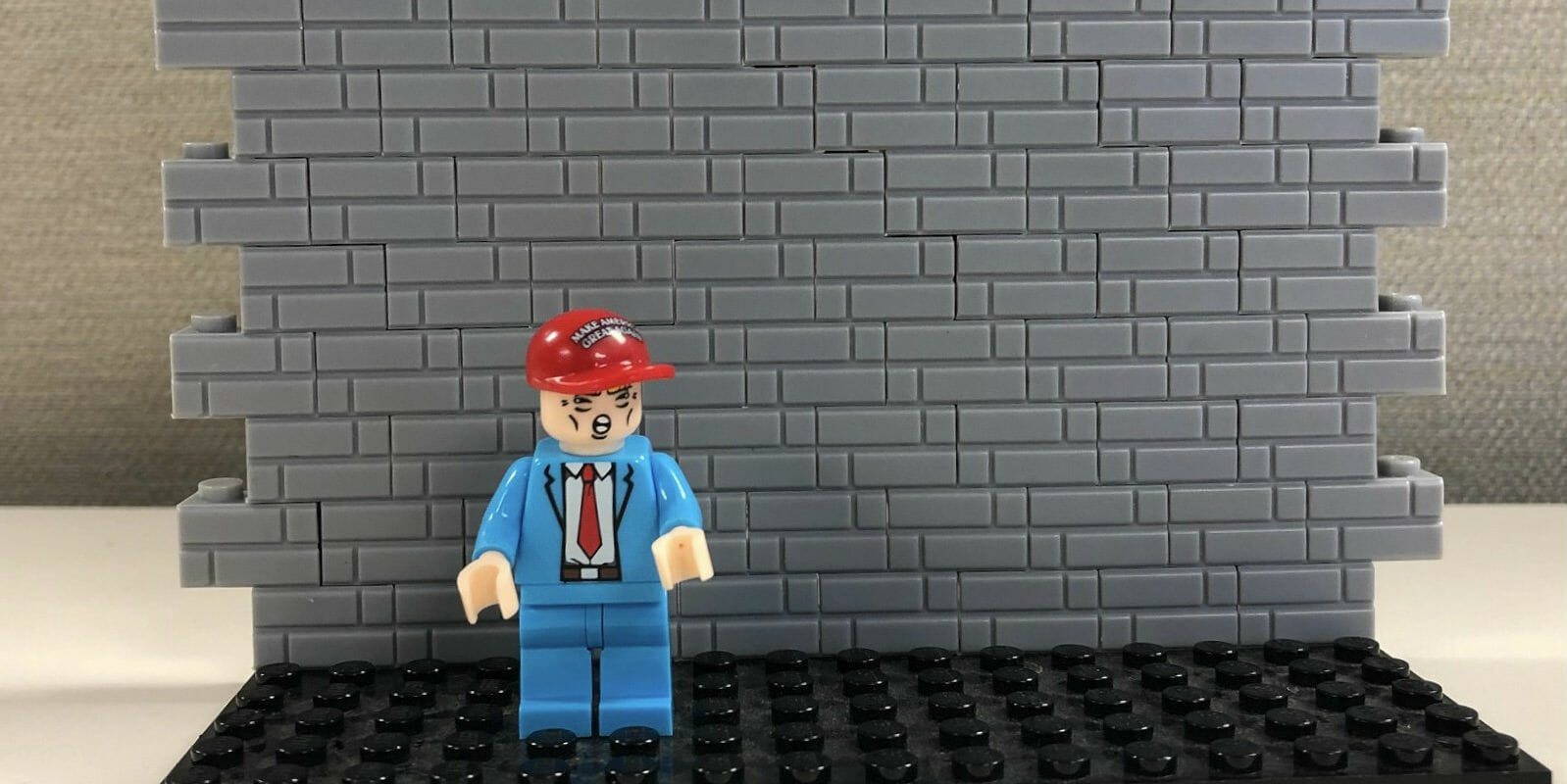 Though it doesn't appear to be included, the box art depicts a man dressed in a poncho and sombrero waving maracas looking around the side of the wall, a Mayan temple visible in the background.
The new toys come courtesy of a company called KeepAndBear, a "conservative gifts and apparel" organization that sells clothing, bumper stickers, mugs, and plenty more items embroidered with phrases like "Heaven has a wall and strict immigration policies. Hell has open borders."
In a not-so-subtle nod to current events, the product's description says "A mob of 10,000 Central American migrants is marching through Mexico and heading toward El Paso, Texas. Mexican border agents attempted to stop them at the Mexican border, but to no avail."
The product description does speak to the plight of immigrants fleeing to apply for asylum in America. "We understand why they want to flee Honduras and live and work in America. After all, we are the greatest nation on earth," the description reads.
Despite the fact that the toy is ostensibly for children (it's listed "Ages 5+"), the product description gets political, echoing conservative rhetoric that wouldn't be out of place on an episode of Fox & Friends. In fact, hosts Brian Kilmeade and Ainsley Earhardt promoted the toy on a recent segment.
"In the interest of national security, however, we cannot allow just anyone and everyone to cross our borders," the description reads. "While there are good people attempting to enter our nation, there are also gangs, criminals, and terrorists. Everyone who wants to enter our country must enter legally for the safety of all."
The "Build the Wall" set isn't the only Lego clone KeepAndBear sells. There's two with Hillary Clinton in an orange prison jumpsuit, one of which includes a Joker figure that is definitely just an official Lego Joker.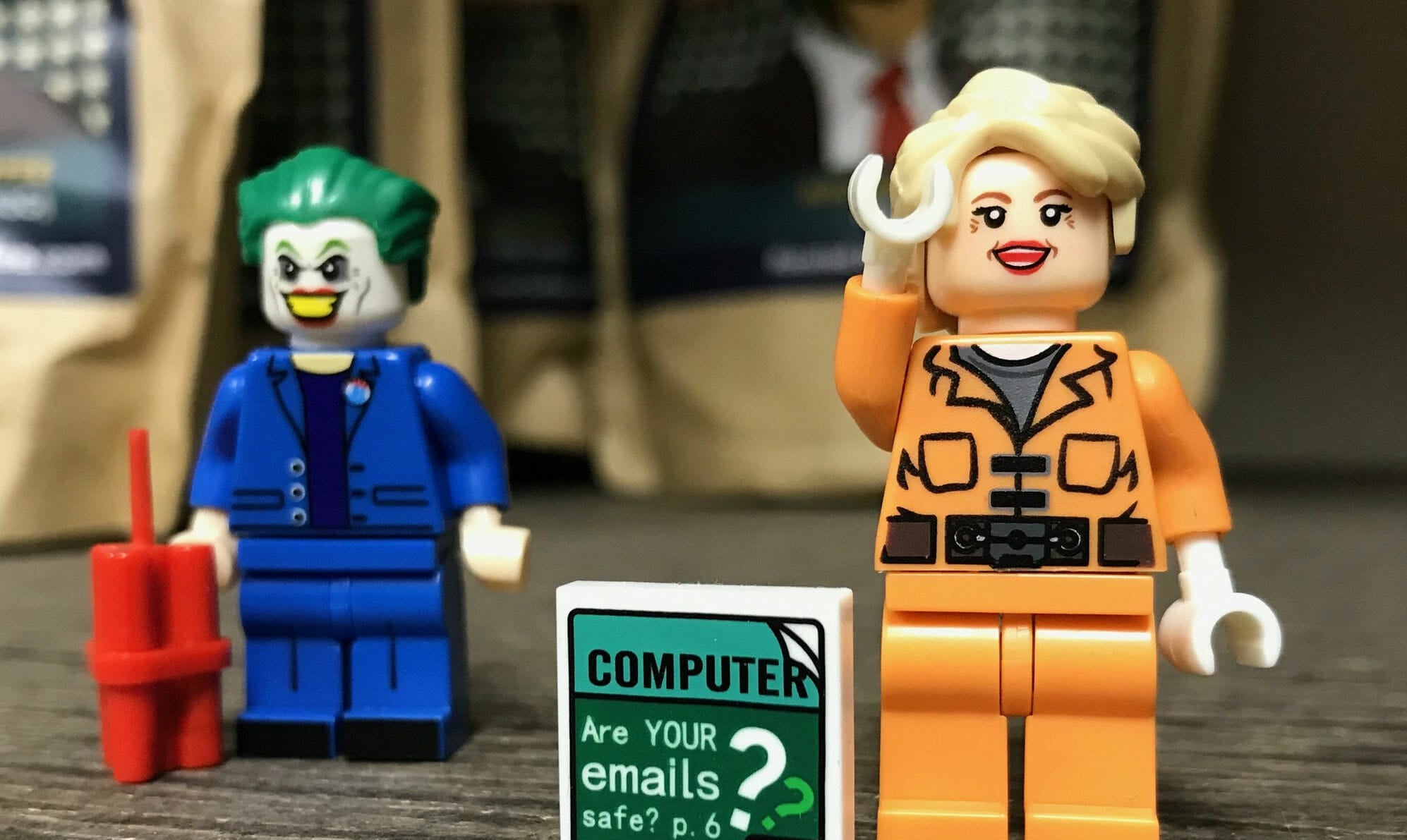 Adding to the case that this might be an illegal imitation of Lego, the file names for one of the product images reads "MAGA_LEGO_MOCKUP," in addition to the box art clearly resembling Lego's in-house font and logo.
Though the MAGA building blocks toy set is an unofficial item, it follows a clear trend of Trump personally profiting from merchandise sales both prior to and post-election.
H/T WSMV.com