Like the Island of Misfit Toys or the Mennonite colony in Indiana that houses all the former members of O-Town (fact-checking, TBD), what happened to the members of mid-aughts indie/pop-punk bands like Pennywise and Panic! At The Disco has been a total mystery—until now.
One enterprising Tumblr user has found pretty much every member of the 2009 Vans Warped Tour lineup, and they're all lurking in the same place: Tinder. Introducing Band Dudes on Tinder, a veritable Who's Who of all the terrible musicians you wanted to bone in high school, except with more crow's feet and ironic tattoos.
Here, for instance, is Ryan Ross, the guitarist and backup vocalist for Panic! At The Disco, cleverly subverting the Tinder Guys With Tigers trend by posing with an adorable kitteh: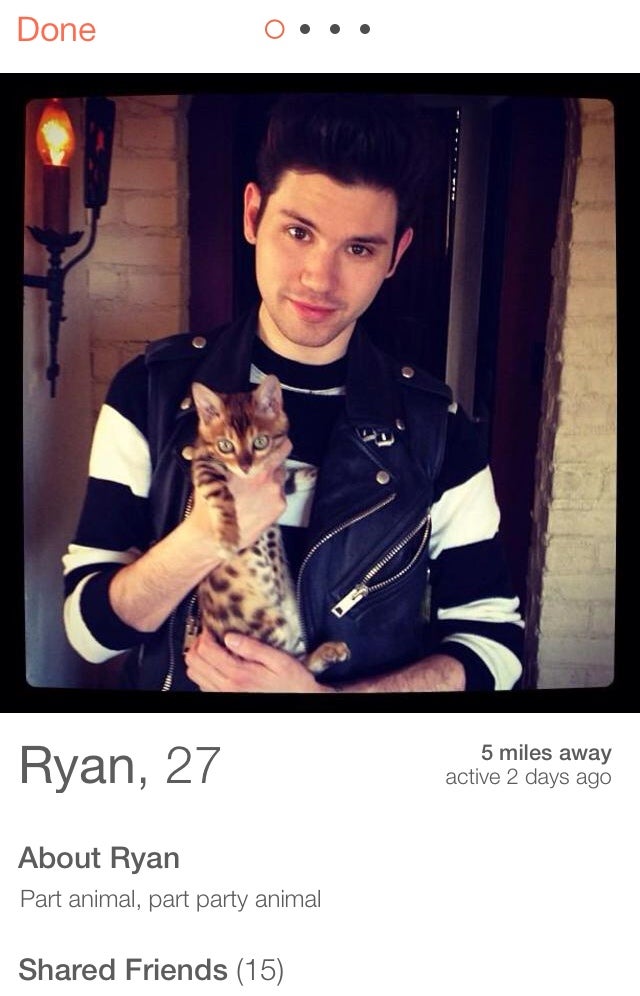 And here's Robert Chianelli, the drummer for pop-punk outfit We Are The In Crowd: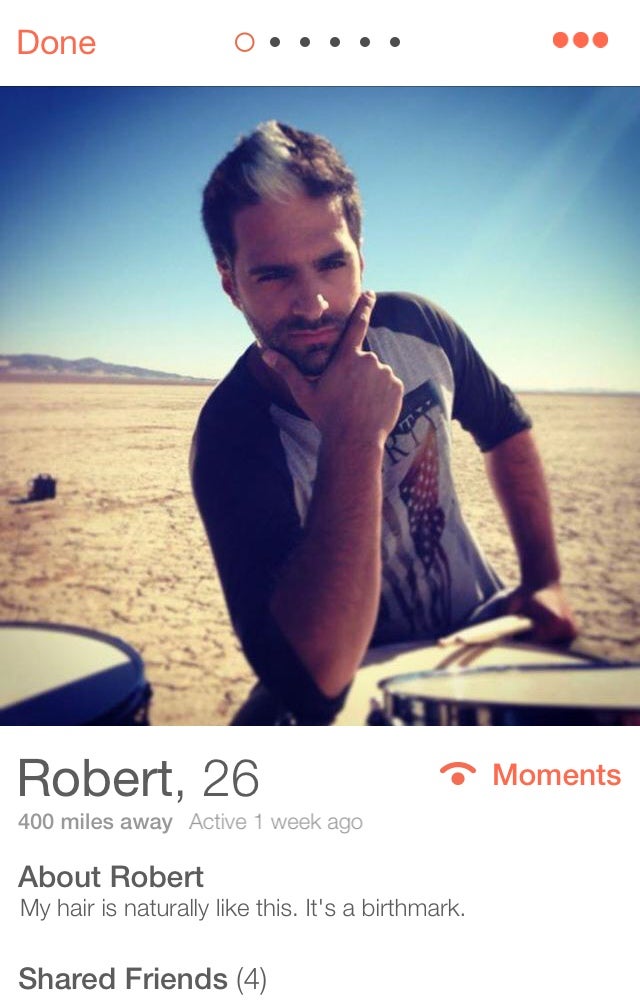 You want to see more brooding white guys with dumb haircuts? Oh, don't worry, we've got more brooding white guys with dumb haircuts. Exhibit A:

Exhibit B (Dan Keyes of Young Love):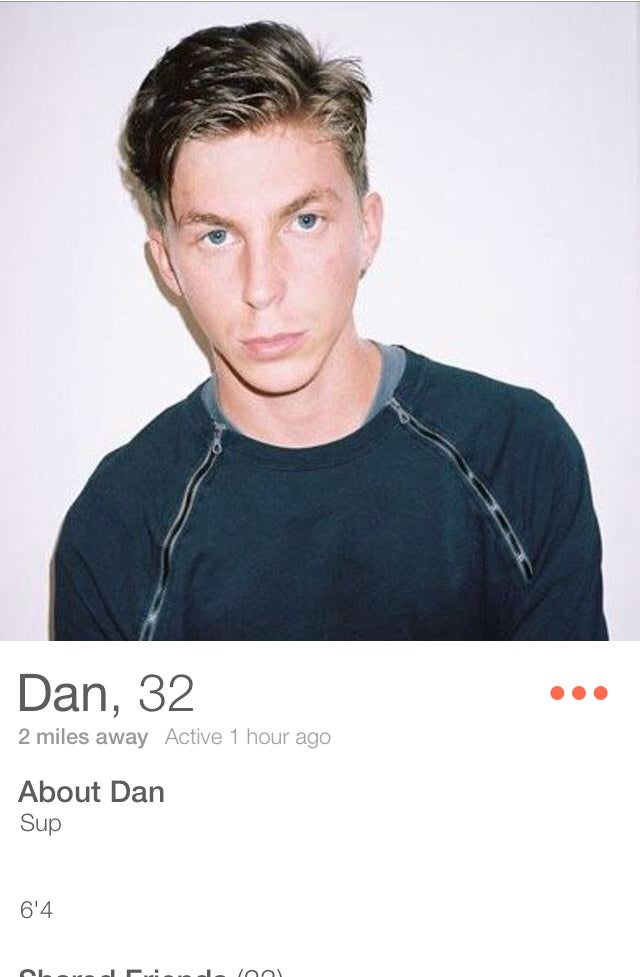 Et la piece du resistance, songwriter/drummer/Skrillex doppelganger Eli James: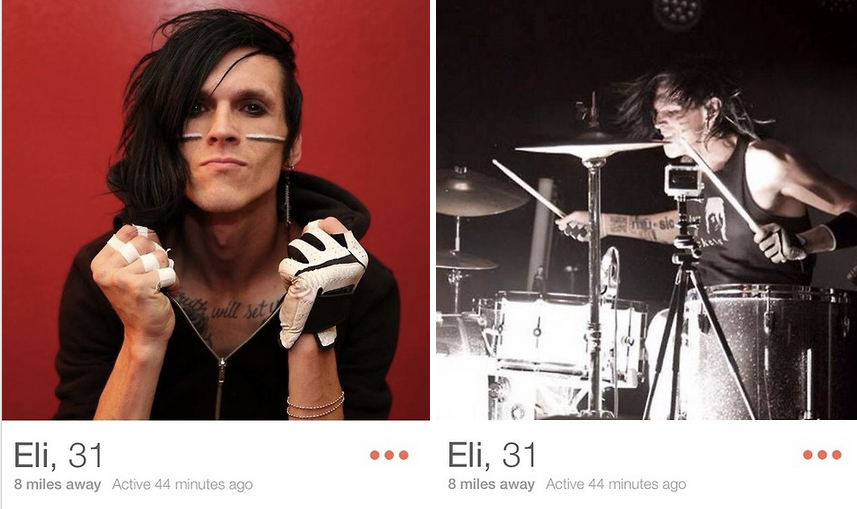 But what if you fail to match with any of these adorably tousled casanovae? What if you can't quite manage to get one of these dudes to message you a photo of their penis and invite you to come on tour to bring them PBRs and give them over-the-leather-pants handies between sets?
Well, you can do what groupies have done since time immemorial: Get to the musicians through the tour managers, roadies, and guitar techs, whose profiles are also featured on the Tumblr: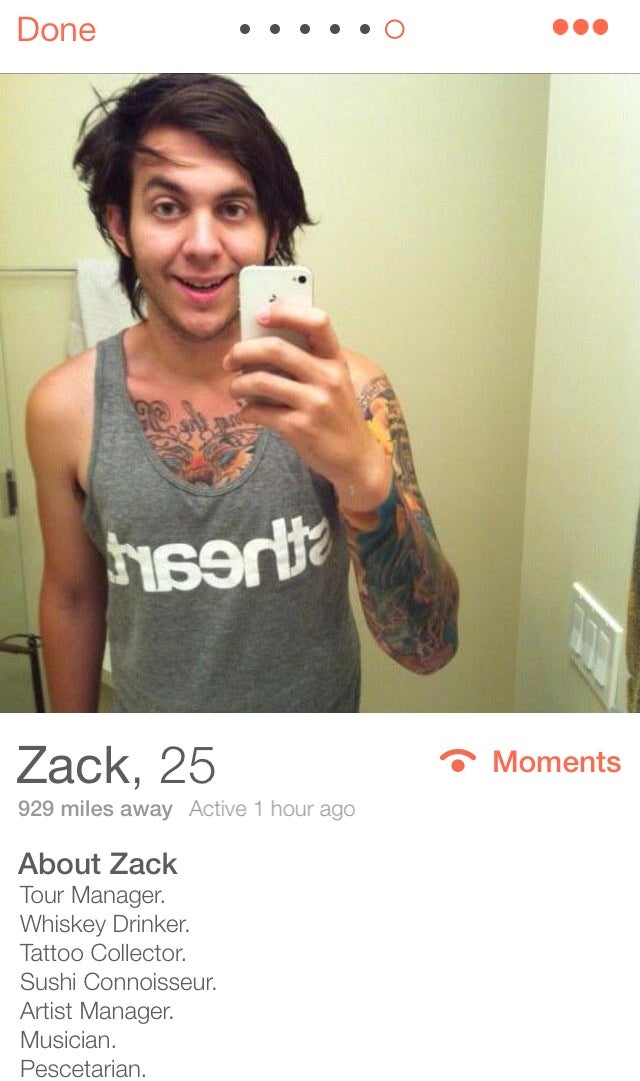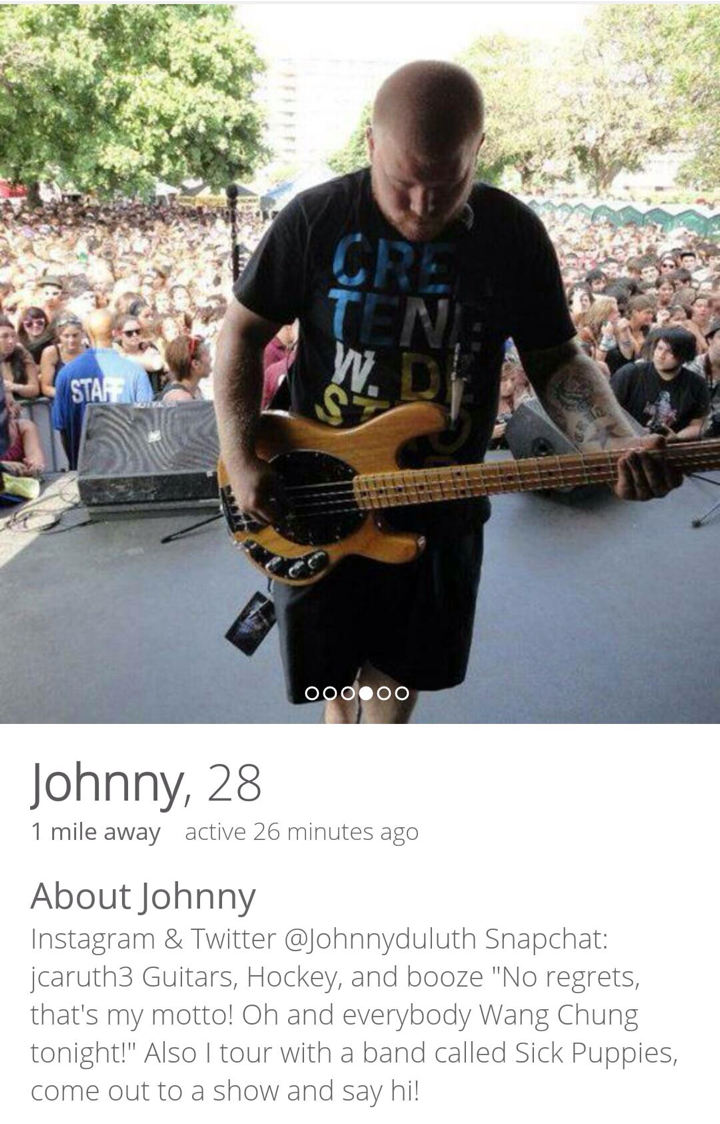 TBH, as someone who is both friends with/been romantically involved with a fair number of musicians, it actually boggles my mind why anyone would aspire to be romantically involved with one. Literally all they do is "shed" and get high and laugh for no reason at musical licks and ask you to buy their friends a round of chicken wings. But good luck and godspeed, ladies, and once these fine young gentlemen have had their way with you, try not to let the door to the Winnebago hit you in the ass on your way out.
H/T Fuse | Photo via Band Dudes on Tinder/Tumblr