BY TIM MANLEY
My first unpublished novel—written when I was 10 years old—was pretty much a mashup of The Lord of the Rings and Final Fantasy, and nothing I've written since has brought me as much joy. Until recently.
Last year I started a Tumblr called Fairy Tales for Twenty-Somethings where I took classic fairy tale characters and reimagined them as lost millennials. They were basically the same characters as when we were kids, except now they had smartphones and a lot of feelings.
It was a distraction from a more "serious" novel I was writing, and even as the Tumblr went viral, I felt a little embarrassed to be having fun while I wrote, and with something so un-literary.
A few weeks ago, Penguin published a collection of my silly, satirical, and occasionally very emotional fairy tales called Alice in Tumblr-land: And Other Fairy Tales for a New Generation. So I guess it's time to stand proudly behind my love of fanfiction.
Here are a few reasons why writing fanfiction is awesome:
1) There are great possibilities for humor and meaning in the space between the original content and your fanfiction. Which relationships or scenarios do you choose to change, and which do you keep the same? Commentary is inevitable.
2) The reader arrives with an emotional attachment to the characters. It's sort of like a cheat code. You're able to skip a lot of difficult character-building, and as long as you don't go saying Doctor Who's time-traveling has all been a dream in his head, people will jump on board.
3) Working with a set stock of characters and plots allows you to focus on other things. You might not learn how to construct a new world from scratch, but you can study the craft of how you present that world.
4) There is a community ready for you to join, including readers who'll be interested in what you have to say, as well as other writers and artists for you to follow. You don't need to feel so sad and alone all the time anymore; you're part of a fandom now.
5) It is empowering. Writing fanfiction is in direct opposition to the notion that there is a sacredness to a text or a writer. It also disregards any hierarchy of genre. And, possibly most importantly, it is fun.
OK, I've said it all, and now I feel a bit like a nerd who stood up in class and tore open his button-down to reveal a homemade Discworld T-shirt beneath. Time to retreat back to my room to work on my serialized novel about the zombie-Pokémon apocalypse.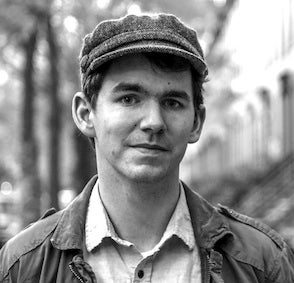 Tim Manley is the author and illustrator of Fairy Tales For Twenty-Somethings, which is available now from Penguin. He's also a Moth StorySLAM winner and mentor with PEN American Center's Prison Writing Program. You can follow him on Tumblr.