A man was caught rolling his eyes while taking a photo with his partner, and a video featuring the moment has viewers divided.
TikTok user @dianenoel91 posted a video on Wednesday, revealing that she caught her partner rolling his eyes in the immediate aftermath of their photo thanks to the iPhone's Live Photo feature, which captures a three-second moving image.
In the video, the couple can be seen posing for a photo before the man's smile abruptly turns into a scowl—à la Kanye—and his eyes meet the back of his head.
"My partner sick of my shit, live photo catches everything," the TikToker captioned the image.
The video garnered 2.6 million views, 300,000 likes, and hundreds of mixed comments from viewers.
"Sis, do we even have to tell you," one user wrote with a red flag emoji, implying that his actions in the Live Photo are a red flag. That comment is the video's top one, with over 33,000 likes.
"This lowkey scared me," another said, with a third assuring viewers, "Guys, it's not a red flag."
By Sunday, four days after the video was posted, the comments section was overwhelmed with TikTokers defending the man, saying that some people just don't like taking photos and that his actions in the brief moment aren't indicative of a larger problem. And they might have a point because @dianenoel91 later revealed that they had taken "maybe 100" photos by the time the Live Photo in question was taken. "A second of our 9 year relationship and y'all got that," she wrote to critics.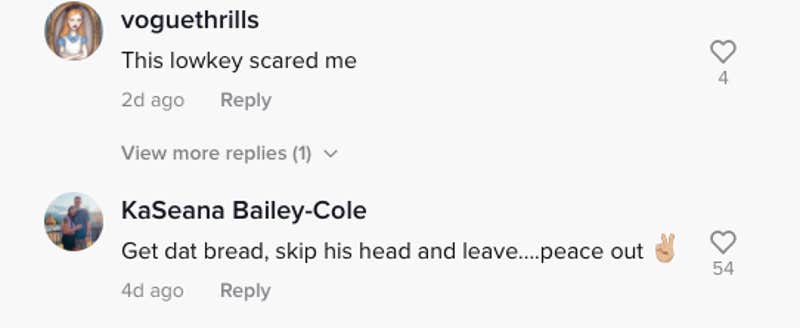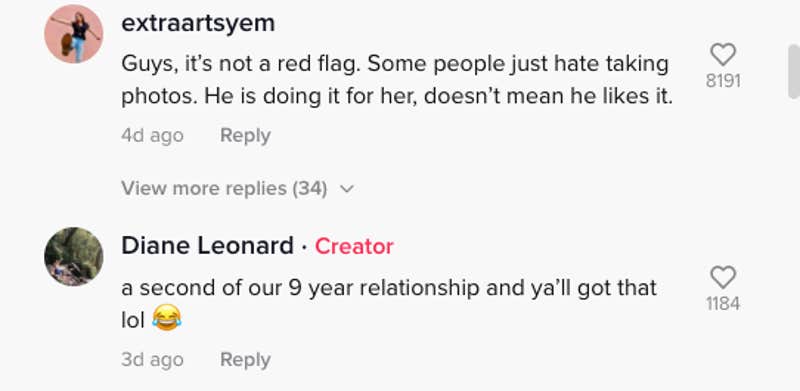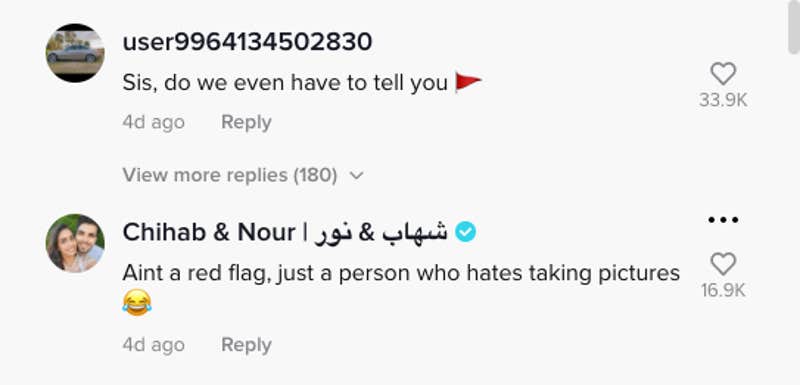 H/T Mirror