Tech

Tech

The gadgets, platforms, and software that make your digital life possible. If it bleeps, clicks or blinks, you'll find it here.

Internet Culture

Internet Culture

There's a community for everyone online.

Streaming

Streaming

News, reviews, and guides for the world of online entertainment.
The best memes about Elon Musk launching a Tesla into space
BTW
SpaceX launched the most powerful rocket of all time on Tuesday. Sure it could revolutionize space travel, but does the internet have anything amusing to say about it?
It does, starting surprisingly enough with SpaceX founder Elon Musk.
"Test flights of new rockets usually contain mass simulators in the form of concrete or steel blocks. That seemed extremely boring." Musk wrote on his Instagram on Dec. 22. "Of course, anything boring is terrible, especially companies, so we decided to send something unusual, something that made us feel. The payload will be an original Tesla Roadster, playing Space Oddity, on a billion year elliptic Mars orbit."
For good measure, he also added a dummy named "Starman" in a spacesuit.
The billion years might be an exaggeration if the car happens to hit something, but the Mars orbit turned out to be an underestimate.
Third burn successful. Exceeded Mars orbit and kept going to the Asteroid Belt. pic.twitter.com/bKhRN73WHF

— Elon Musk (@elonmusk) February 7, 2018
Musk even included a message for any aliens who might steal the pricey automobile.
But he wasn't the only one to get in on the fun. You can't just launch a sports car into space, with a spacesuit-clad dummy behind the wheel, and not expect the internet to make memes. People were quick to capitalize on a live feed of the car as it makes its historic journey.
Me when I say I'm five minutes away pic.twitter.com/IcL42swdf1

— Jess Dweck (@TheDweck) February 7, 2018
https://twitter.com/Namru/status/961200525852147712
Tried to tell my dad about #SpaceX , and he said I need to stop smoking pot

— ChillBlinton (@David_beal5) February 7, 2018
I'd like to think 2,500 years of math and science did that, but sure. #SpaceX pic.twitter.com/1R75u0vFVC

— Ponyta (@typicalfeminist) February 7, 2018
You need to see this Kiptin, it is some sort of alien wessel! #FalconHeavy #SpaceX #ElonMusk #Tesla #Starman #StarTrek pic.twitter.com/OBZysHA8HC

— Dave Webb (@Webbieotw) February 7, 2018
And more of the same:
https://twitter.com/Theflateartherz/status/961103639623454720
Inclusivity Win: SpaceX Has Successfully Launched A Handicap-Accessible Ramp Into Orbit https://t.co/fHIx3y6bLg pic.twitter.com/8EHk7ayjv3

— ClickHole (@ClickHole) February 6, 2018
Perceptions of Elon Musk on launch day vs every other day of the year pic.twitter.com/zEtix2n2HE

— Zeddy (@Zeddary) February 6, 2018
Very well played @elonmusk & nice touch with the satnav. But your astronaut's gonna need a towel. @astro_timpeake can help. #Ri #Xmaslectures #SpaceX #FalconHeavy pic.twitter.com/puvJYbTRBH

— Kevin Fong (@Kevin_Fong) February 7, 2018
Current status #SpaceX pic.twitter.com/CA6ZDuxa2S

— Jean-Marc Denis (@jmdenisme) February 7, 2018
Stealing this: only thing that would have made #SpaceX #Spaceman flight better! pic.twitter.com/UH0MHBBnWz

— Steve Gehlbach (@SteveGWSB) February 7, 2018
It may seem lonely for "Starman" to be out there tooling around by himself in a shiny red sports car, but don't feel too bad. There's always the chance he'll run into a few old friends.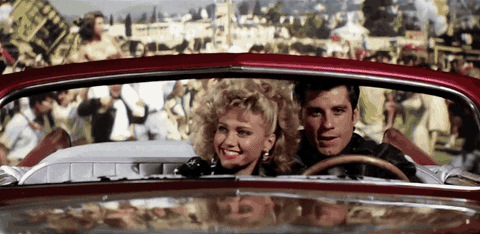 David Britton is a writer and comedian based in Rhinebeck, New York who focuses on internet culture, memes, and viral news stories. He also writes for the Hard Times and is the creator of StoriesAboutWizards.com.
© The Daily Dot, all rights reserved.
Represented by Complex Media, Inc. for advertising sales.