A teen is facing a charge of identity theft after allegedly running a bogus Twitter account bearing the name of a Tennessee public school system director.
Ira Trey Quesenberry III, 18, opened an account which used the name and photo of Dr. Jubal Yennie, director of the Sullivan County school district, according to The Smoking Gun.
The account is said to have been an attempt at humor by Quesenberry, a student at Sullivan Central High School, and has since been deleted. Yennie reported the account to sheriff's deputies Friday and, after apparently admitting to opening the feed, Quesenberry is set to appear in court.
The Sullivan County Sheriff's Office said the tweets sent from the account were "embarrassing and clearly not appropriate for a school administrator."
Last Thursday, apparently in response to a decision to keep district schools open despite severe weather, Quesenberry criticized Yennie from his own Twitter account after a sleepless night.
Later in the day, he queried why others thought he was behind the spoof.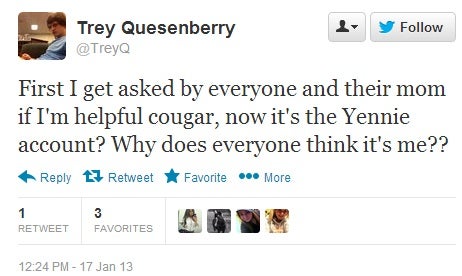 On Wednesday evening, he apologized.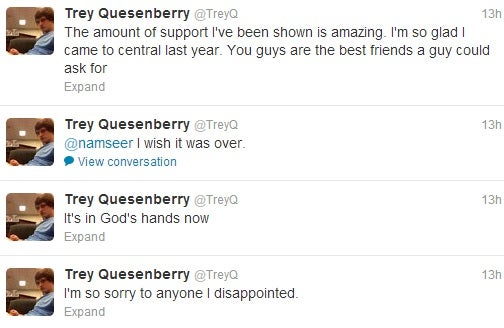 It would appear that Quesenberry is not left wanting for support against what some are calling "an overzealous prosecutor."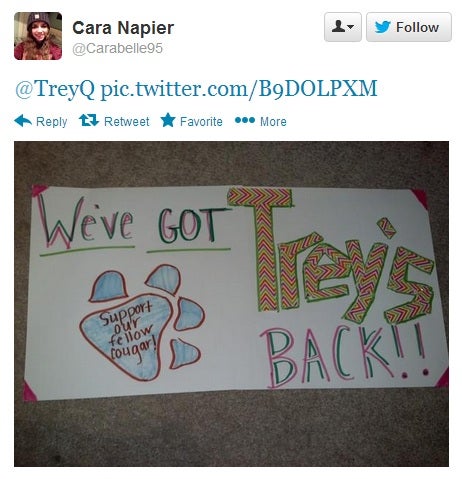 Photo @treyq/Twitter