Every celebrity has fans; it's just the way of life. Unfortunately, that truism also extends to notorious serial killers.
While that may not be news to some, others are learning about it the hard way–and in very 2019 fashion. Charles Manson and Ted Bundy stans are apparently fighting over which serial killer is better on Twitter. Yes, seriously.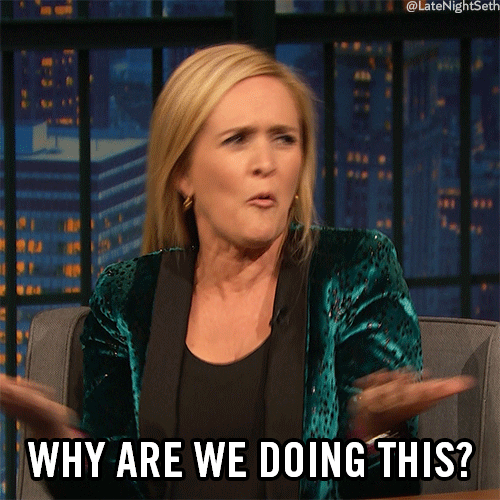 It's unclear how much of this embittered battle is serious and how much is just internet trolls being internet trolls, but it's certainly making for some absolutely bizarre tweets.
"Charles Manson walked so that Ted Bundy could run bitch sit down," one tweet read, in favor of Manson. Manson was the head of the so-called "Manson Family," a cult that murdered nine people–including pregnant actress Sharon Tate–at his behest in 1969.
"Anyways Charles Manson is a flop and Ted Bundy is a whole man," another tweet read, in favor of Bundy. Bundy was a serial killer, responsible for the murder of at least 30 women throughout the '70s–and possibly earlier.
Charles manson walked so that ted bundy could run bitch sit down https://t.co/2NcqyXlMxx

— keey (@TheBlackpinkWak) August 13, 2019
https://twitter.com/bundy_stan/status/1161731540960727040
WHY IS THERE BEEF BETWEEN TED BUNDY AND CHARLES MANSON STANS???? HELP!!!! pic.twitter.com/AJO7rG2Q7H

— sarah (@artdisease) August 13, 2019
https://twitter.com/CreoleKiddo_/status/1161287742921334785
https://twitter.com/joonsrkivee/status/1161986270261682195
https://twitter.com/jakegurui/status/1161524415781322755
At least a handful of the accounts engaging in the Manson vs. Bundy war have been suspended, and fortunately, the majority of people coming across the remaining tweets are utterly baffled by the way these folks are choosing to spend their lives.
"When did the true crime community move to twitter. go back to Tumblr creeps we don't wanna hear how much you wanna fuck Ted Bundy and Charles Manson on this bird app," one perturbed onlooker wrote.
https://twitter.com/FREDDlEMRCURY/status/1161222655497920513
https://twitter.com/Mutt_Rat/status/1161688794891993088
ur crush is having sex with someone while you're beefing with ted bundy and charles manson stan accounts on twitter

— chan (@emokenobi) August 14, 2019
https://twitter.com/fuckn_marvel/status/1161654580108595200
pls someone tell me those ted bundy & charles manson stans are fake PLEASE pic.twitter.com/irvo8Qe6iS

— riri. happy bday david (@agnethafaItskog) August 13, 2019
https://twitter.com/chasngfireflies/status/1161271723683192833
Both Manson and Bundy have gotten the Hollywood treatment as of late, with the Manson Family murders being featured in the film Once Upon a Time in Hollywood and Bundy being portrayed by heartthrob Zac Efron in Netflix's Extremely Wicked, Shockingly Evil and Vile. It's unclear whether the films played any role in igniting the argument–but they've certainly kept the two alive in the mainstream consciousness.
READ MORE: