A Connecticut student has been arrested for posting inappropriate photos of a teacher online.
The 14-year-old student, whose name and gender is not being released by Norwalk police because he or she is a minor, captured the photos of the Spanish teacher at Brien McMahon High School using an app called Streetchat. The app is for Android and was created by the company behind Cinemagram, a popular GIF-making app.
Streetchat, available in the Google Play store, allows people to share and upvote photos and text instantly.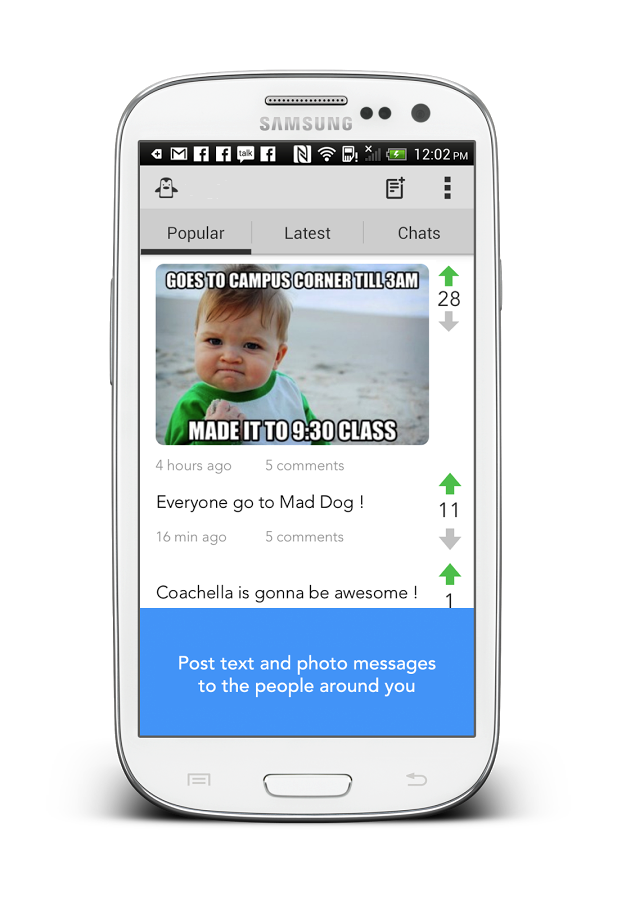 The student has been charged "with harassment, a misdemeanor offense, and was referred to the Juvenile Review Board," NBC New York reported. 
Upon searching the student's Streetchat log, a resource officer at Brien McMahon found other images that implied cyberbullying.
Bullying on Streetchat has been an issue in the Connecticut town of New Canaan. It got so bad at New Canaan High School that Streetchat issued the following statement on Sept. 30, according to a local blog New Canaanite:
New Canaan High School, at this rate, Streetchat's going to be prohibited at your school shortly. Here's a few ways to make sure Streetchat doesn't get blocked at your school. Do NOT insult faculty and staff. Do NOT target each other personally. Use Streetchat responsibly—this is a place to be funny, not to be a jerk. Have fun!
A similar Streetchat bullying trend spread to roughly 50 different Tennessee high schools, WCYB reported.
A search on Twitter for Streetchat turned up numerous tweets from people decrying the bullying.
I hate streetchat. literally all people are doing is making fun of other people and pointing out their flaws, what's wrong with you all?

— Liv (@olivia_jade98) August 31, 2014
Streetchat is just mean

— mackayla (@MackaylaReilley) October 2, 2014
Streetchat is honestly just a bullying app.

— Deano (@Deano_Beano22) August 27, 2014