Warning: This newsletter contains spoilers for Enlightened. Catch up here with Streaming TV Party's previous newsletters—and sign up to receive the best of the internet straight to your inbox.
---
STREAMING TV PARTY
'I was just trying to be helpful'
"Sometimes late at night, visited by dread and shame," Amy can't sleep. The Cogentiva office is divided by an argument about people coming to work sick. Enlightened really resonates this week.
"Someone Else's Life" is a great episode of TV: It picks up the momentum of the first two episodes, illuminates the personalities of Amy's co-workers a bit, and shows her first "step" in being a better person. Here we go, baby: Some personal growth!
The scene at the homeless shelter did not play out how I thought it would. Amy wants to do good—needs to do good. She hastily sets up a job interview at a homeless shelter, attempting to be "of service," but turns down an offer because $26,000 a year is not enough to realistically live on. Earlier, her mother chided her for not being financially responsible, but Amy's level-headed enough to know she'll still be "trapped" in debt if she accepts the job. Instead of an awkward, misguided incident, it becomes a moment of humanity between two strangers. The shelter head (Scott Wilson) reassures her: "Do what you can, Amy. That's all you can do." (Though, of course, there is the irony that the rehab facility where she went to get better has now left her worse off financially.)
Amy gains some perspective by the end of the episode, but part of the thrill of Enlightened is seeing how long she holds on to it.
---
SPONSORED
There are a million masks to choose from these days. Sure, yours might be stylish––but it is really protecting you from COVID-19? Find out how safe you really are with our comprehensive mask guide.
You can also use code DAILYDOT to get 20% off a pack of America-made, FDA-registered surgical masks from Armbrust American.
---
The 'road trip' episode comes early
"The Weekend," directed and written by Mike White, is the "road trip" episode but also the Amy and Levi episode. There's needed context for what led to their divorce, and Luke Wilson plays the addled Levi with the appropriate balance of empathy and stubbornness.
Amy tells her mother she meditates to stop the "Compulsive thinking about yourself and your life," which is of course what interrupts her attempt to do so later on. I gasped when Amy tries to focus during meditating, only to start examining the wrinkles on her hand: "I'm 40," her inner voice says. "I'm severely dehydrated." This same disruption happened to me a week ago, only my attention was drawn to a mole on my hand that… definitely… wasn't there before?
But who cares when you've got sweeping views of the Kern River, a place to forget your "sad story" and the labels we ascribe to people after they've broken our hearts. We're slowly starting to find out about Amy before.
Enlightened is good at casting bit parts: Kayak guide Rick (M.C. Gainey) relates that he's a former TV writer and takes a jab at Hollywood, saying it's a "special layer of hell." Given White's past with TV writing, is that a middle finger, by proxy? White told NPR yes: "That character is a version of me, honestly."
Trying to interact with someone when you're sober and they're not is frustrating, but Levi frames it in a way that makes sense: The drugs dull the pain of that "compulsive thinking about yourself and your life."
---
RECOMMENDED
If you love the idea of cramming your month full of scares, let us save you the trouble of scrolling your library until your eyeballs fall out. We'll recommend an excellent film that fits the bill in every edition of the Internet Insider this month, so grab your popcorn, dim the lights, and stay tuned. Today's recommendation, now streaming on Amazon:
Relic (2020): Relic is firmly nestled somewhere in the valley between horror and the real-life heartbreak of watching dementia erase a person you love. When Kay's mother disappears and she goes in search of her, what she finds is someone simultaneously familiar and unfamiliar. Not only is Relic a memorable debut from director Natalie Erika James, but it has one of the most heart-piercing ending shots I've seen in a long time. And yet I want to watch it again anyway. —Colette Bennett, ecommerce editor
---
'Enlightened' is a good quarantine show
One of my fears going into this show was that it might be a frustrating watch or that the characters would only add to the unceasing anxiety that informs every waking minute.
To my delight, it's actually made me more aware of those surges of anger or despair throughout the day; how to react to them rather than let them gnaw at me.
---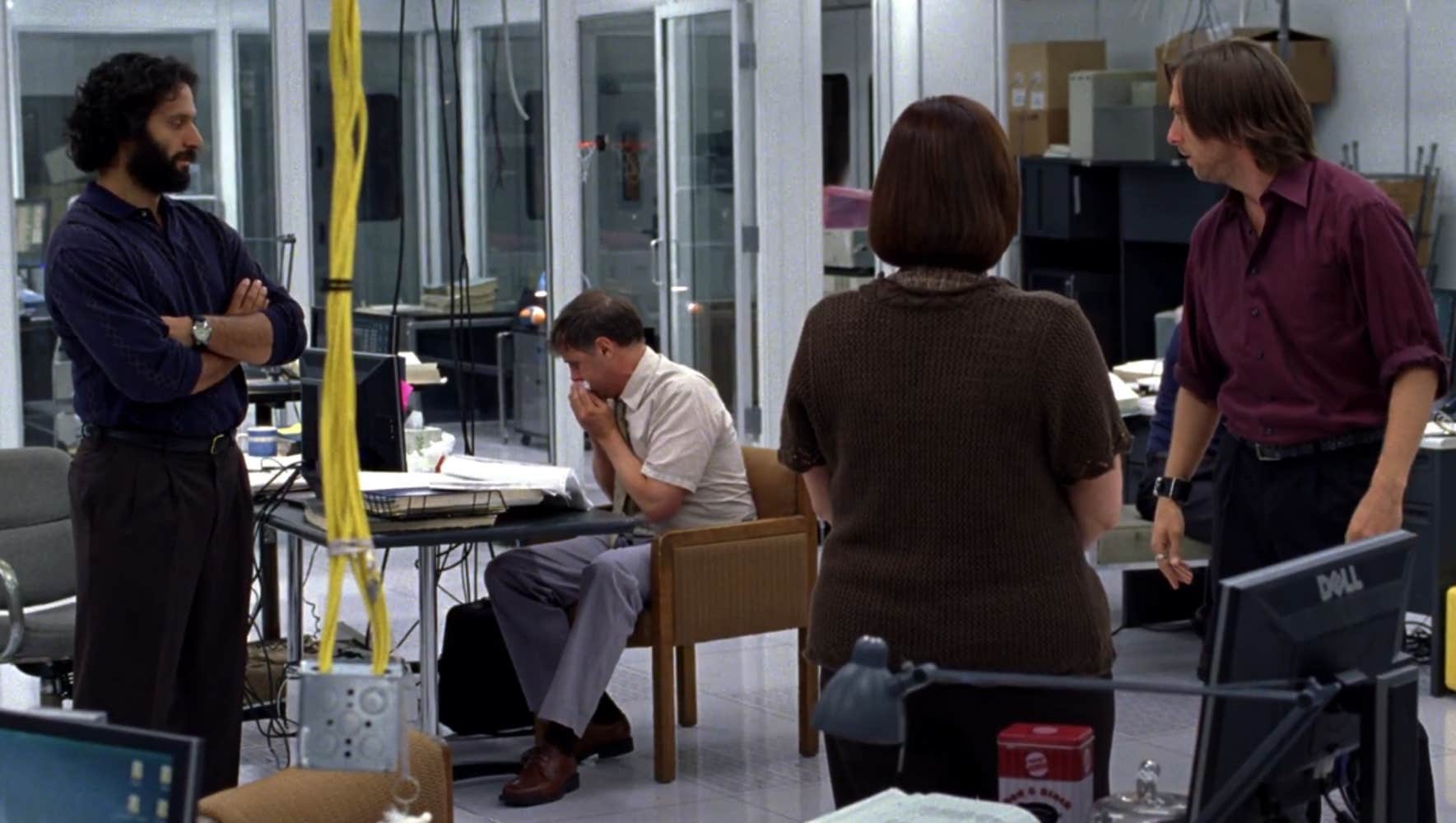 DISCUSSION QUESTIONS
Did Dougie's office sickness strategy stress anyone else out? I know this aired in 2011, but still.
I assume we'll find out more about Amy and Helen's relationship? Her mother makes some great faces, but I'm so curious why they're so out of sync.
For next week: Watch the next two episodes, "Not Good Enough Mothers" and "Sandy."