Warning: This newsletter contains spoilers for Enlightened's first two episodes. Catch up here with Streaming TV Party's previous newsletter—and sign up to receive the best of the internet straight to your inbox.
STREAMING TV PARTY
Turtle power
In the early days of quarantine I started reading Ada Calhoun's Why We Can't Sleep, because I couldn't sleep. It explores how Generation X women, edging into our 40s and 50s, are experiencing uncertainty about motherhood, marriage, and career; a collective, thrumming realization that though we came of age during third-wave feminism, and were told we're the generation that can change things and "have it all," many of us are now burnt out, underpaid, and feel duped.
I thought about this in the pilot of Enlightened, when Amy (Laura Dern) pries open an elevator to scream, "I will kill you, motherfucker!" at her married boss, whom she slept with, and is now having her demoted.
Dern (an early Gen X-er, born in 1967) channeled this kind of rage with another character, Renata Klein, but Enlightened is a much different universe than Big Little Lies. For starters, it's set in Riverside, California. Amy returns from rehab committed to being an "agent of change" at corporate entity Abaddonn Industries. Her energy is reserved for helping an employer that doesn't value her. This fealty to our jobs, and tying our value to work, isn't specific to Gen X, but I know more than one woman who hit 40 and had the "Fuck this shit" wake-up call.
Whereas pilots now often have to have an "Oh shit" moment to draw you in and keep you watching, Enlightened's is essentially Amy trying to reconnect with people in her life after an embarrassing work incident. It's not particularly engaging, and ratings for the pilot weren't great. Co-creator Mike White told NPR in 2011 that "the more quiet, meditative aspects of the show made HBO the most nervous." A decade later, more challenging, spiritually driven programming has flourished: The OA, Devs, The Leftovers. But I can see why HBO execs would be nervous about a half-hour show that didn't have the beats of a comedy, or the narrative tension of a drama.
---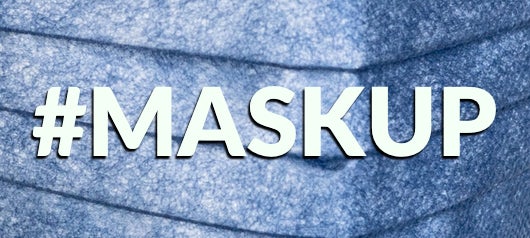 SPONSORED
If you want the safest option on the market when it comes to a face mask, pick an FDA-registered surgical mask. We can tell you exactly what goes into making one, why it's the best choice, and where to buy it.
---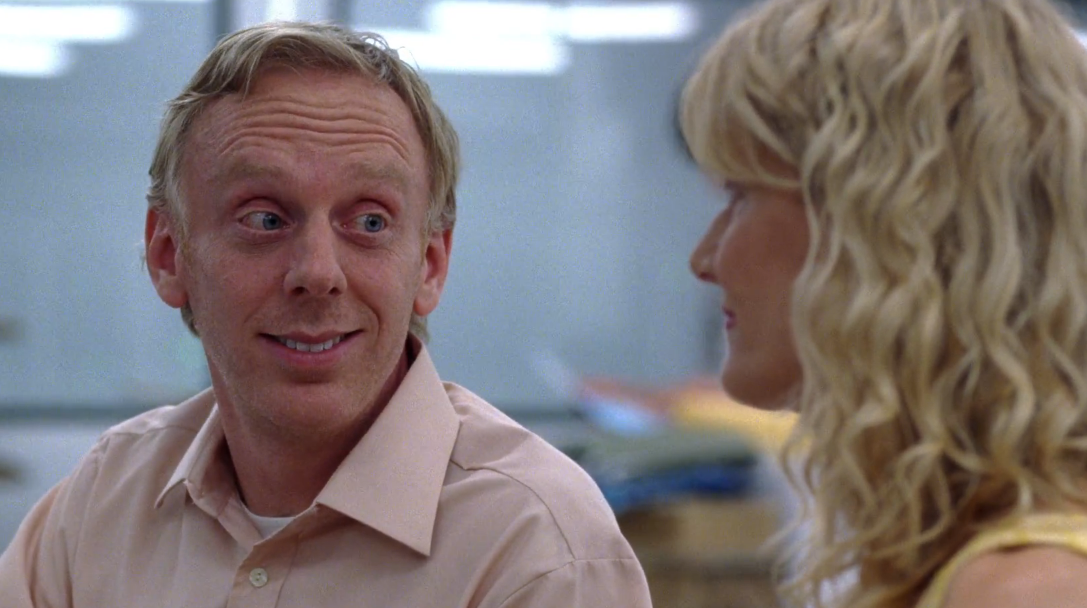 It is a comedy, though
Enlightened uses Amy's voiceover affirmations as bookends to the episodes, but not in a way that makes fun of her. I like the way the show comes back to the words (or a turtle), alerting you that this particular journey has ended.

Enlightened feels like it's going to be a slow burn, but I assume the pacing also underscores a bigger theme: Real change takes time. Though Amy wants to believe she's different now, she's still stubborn, oblivious, self-absorbed, which is funny on its own. In "Now or Never" she's demoted to Level H, a nondescript data entry purgatory called Cogentiva, and is immediately harassed by new boss Dougie (Timm Sharp). He provides some of the episode's best scenes and is recognizable to anyone who's had to endure the "cool" boss who has no boundaries.
And then there's Tyler (White, who also wrote the episode), quiet and socially awkward—the opposite of Amy. There's a hint that she'll zero in on him as a "project" after asking to read Amy's self-help book. White also does some great comedic acting with just his face. He told Interview magazine those "silent" moments between characters were partially inspired by The Hills: "They just would go from Audrina looking vacant to Bobby looking vacant back at her and the scene would end."
---
RECOMMENDED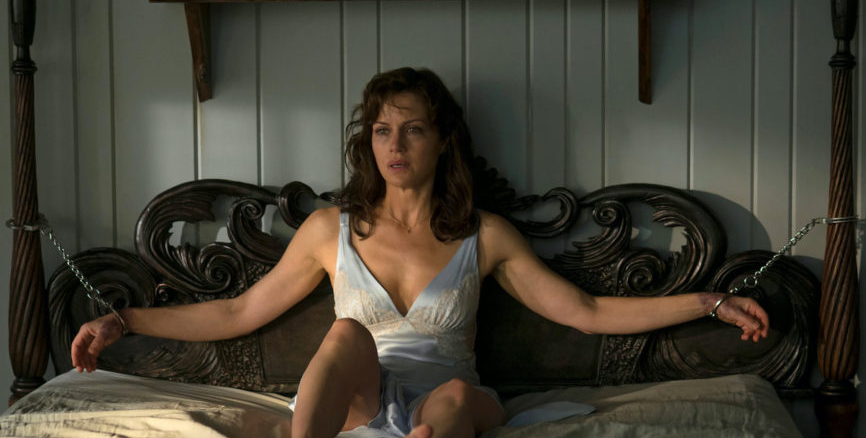 If you love the idea of cramming October full of scares, let us save you the trouble of scrolling your library until your eyeballs fall out. We'll recommend an excellent film that fits the bill in every edition of the Internet Insider this month, so grab your popcorn, dim the lights, and stay tuned. Today's recommendation:
Gerald's Game (2017): This Stephen King adaptation starts out with a kink-turned-bad premise: a married couple go to a secluded cabin to try to spice up their sex life, which is brought to an abrupt halt when the husband has a heart attack while his wife is still handcuffed to the bed. The true terror begins not in her outside world, but the one within her mind as she slowly ticks further and further away from any hope of rescue. Gerald's Game has some extremely strong content in it (including an incest scene that is very hard to watch) but it's also an excellent film that reminds you how often the horror we carry inside is of us. —Colette Bennett, ecommerce editor
---
'I close my eyes, and see a better world'
Enlightened was born from a personal place: White spent time in a psych hospital in 2004, after a bad experience working on a Fox show called, fittingly, Cracked Up. That led him to explore more spiritual approaches to work and life, like meditation and going vegan, and funneled into his script for 2007's Year of the Dog, in which Molly Shannon plays a lonely woman with an unfulfilling office job who gets deep into animal rights activism after her dog dies. White also wrote 2002's The Good Girl, in which Jennifer Aniston plays a small-town cashier dissatisfied with her life.
So he has an affinity for writing malcontent women. Dern said in 2017 that she initially envisioned Amy when she was working on 2008's election drama Recount, and trying to figure out how to channel the frustration many of us felt about the 2000 election into a character "whose rage makes a shitshow of her life" but leads her to greater purpose.
The word Abaddon, depending on your Biblical interpretation, means a "place of destruction" or one who destroys, and that will likely have a more poetic meaning later in the season.
---
DISCUSSION QUESTIONS
– Does Cogentiva make you happy or sad that you might never go to an office again?
– Will the show circle back to Tyler's comment about how he previously worked "in IT, but I messed some stuff up"?
Next week: Watch the next two episodes, "Someone Else's Life" and "The Weekend"
---
Today's top stories