Hello! Every week, our internet culture staff will discuss the world of streaming entertainment in this newsletter. In this edition:
Let Barb & Star Go to Vista Del Mar take you away
Netflix's I Care a Lot turns a grift into a thrill ride
Nearly a year into the pandemic, COVID-19 has entered the festival circuit
Sign up to receive this newsletter in your inbox.
---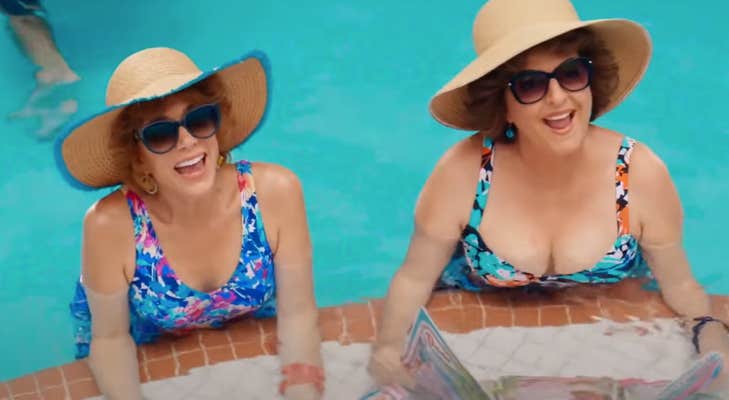 NOW STREAMING
Let Barb & Star Go to Vista Del Mar take you away
Last weekend I was scrolling Twitter, trying to find some mental balance after a stressful week of winter storms and power outages in Texas. I came across a story about two women who dressed up as senior citizens to get COVID vaccines in Florida. Right under that was a tweet about how great Barb & Star Go to Vista Del Mar is. It felt like a sign.
The new comedy, released Feb. 12, is Kristen Wiig and Annie Mumolo's follow up to 2011's Bridesmaids. While female friendship is once again a theme, that's where the comparisons end. Mumolo (Barb) and Wiig (Star) move the action to Florida and drum up the kind of over-the-top, bit-driven destination comedy we're seeing less these days.
It's an immersive, dizzying experience a year into the pandemic (and in the dead of winter): Tourists crowded around sun-dappled pools and bars, laughing and dancing, maskless faces inches from each other. It features an intoxicating cover of "My Heart Will Go On" that made me want to go directly to a club, do drugs, and hug my best friend. It has an Austin Powers-ish subplot, musical numbers, and singing Jamie Dornan.
So it's… good?
It's goofy and fun, but not for everyone. If this were a non-pandemic year, I'd be curious how it would do at the box office. But it feels like Barb & Star is destined to reach a level of cult status, much like another comedy from an SNL alum, Popstar: Never Stop Never Stopping. This movie does a lot but more importantly it allows you to feel some joy.  
—Audra Schroeder, Senior Entertainment Writer
---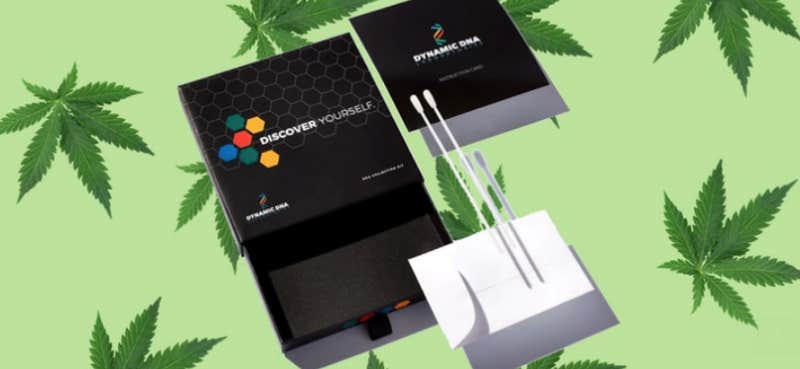 SPONSORED
This at-home cannabis DNA test will tell you how your body responds to weed
Ever smoke out and realize you've gone much higher than you ever wanted to go? Or take the same edibles as your friends but seem to feel no effects at all while they have the time of their lives? Some part of that is about the different ways each person's body metabolizes it (or in fancy science terms, pharmacogenetics).
But now there's a DNA test that can show you exactly how you react to cannabis and why. It also tells you exactly what strains are specifically best for you when it comes to sleep, anxiety, depression, and more.
---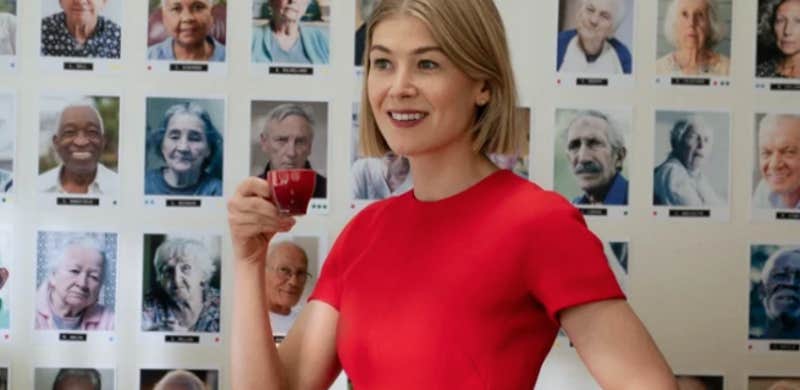 REVIEWS
Netflix's I Care a Lot turns a grift into a thrill ride
Marla Grayson (Rosamund Pike) is not a good person, nor does she think good people exist. She lets you know this upfront in a somewhat on-the-nose voiceover, telling us that "playing fair is a joke invented by rich people to keep the rest of us poor"—and Marla doesn't play fair at all.
In her role as a state-appointed guardian to the elderly, Marla lies and manipulates, she exaggerates the facts, she bribes her co-conspirators, and uses loopholes to help her get access to all of her ward's assets—a con that, despite how reprehensible it sounds on paper, is done almost entirely through legal means.
I Care a Lot's main draw and its best weapon rest in Pike, who—even in its most incredulous scenes—gets you to keep watching. The message, however, is a bit murkier. As I Care a Lot shows us, the kind of elder abuse and extortion that Marla elicits through the courts and guardianship is something that does happen, is largely legal, and something that the people who are caught up in it don't have much chance of fighting or getting out of. After Framing Britney Spears highlighted the #FreeBritney movement and the scrutiny behind Spears' conservatorship, I Care a Lot further drives this point home.
I Care a Lot is now streaming on Netflix.
—Michelle Jaworski, Entertainment Writer
---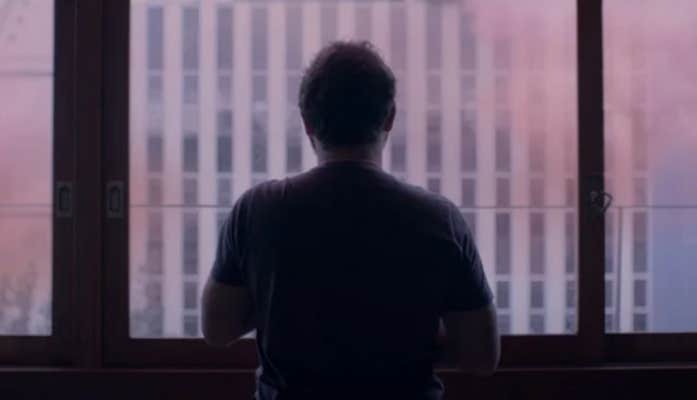 FESTIVALS
These COVID-adjacent films provide a clear-eyed view of the pandemic—and ourselves
Nearly a year into the pandemic, COVID-19 has entered the festival circuit.
These films and documentaries are only a fraction of the COVID-centric projects—whether they were directly about COVID, filmed during COVID, or became eerie echoes (whether planned or not) of COVID—that debuted at the 2021 Sundance Film Festival. They're among the many time capsules we'll have of this period, and while the COVID movie canon is still being shaped as we continue living through it, these films and documentaries offer fascinating views and windows into ourselves.
—Michelle Jaworski, Entertainment Writer
---
BTW
---
Now Playing: "Everybody Loves the Sunshine" by Roy Ayers Ubiquity