Health and Human Services Secretary Kathleen Sebelius may now be considered the official punching bag for the troubled HealthCare.gov website, as a recent photo from the Memphis Daily News makes perfectly clear. In it, Sebelius holds a copy of Web Sites for Dummies, a mocking gift from Republican Tennessee State Sen. Brian Kelsey (the man in the gray suit behind her, just barely suppressing a self-satisfied grin).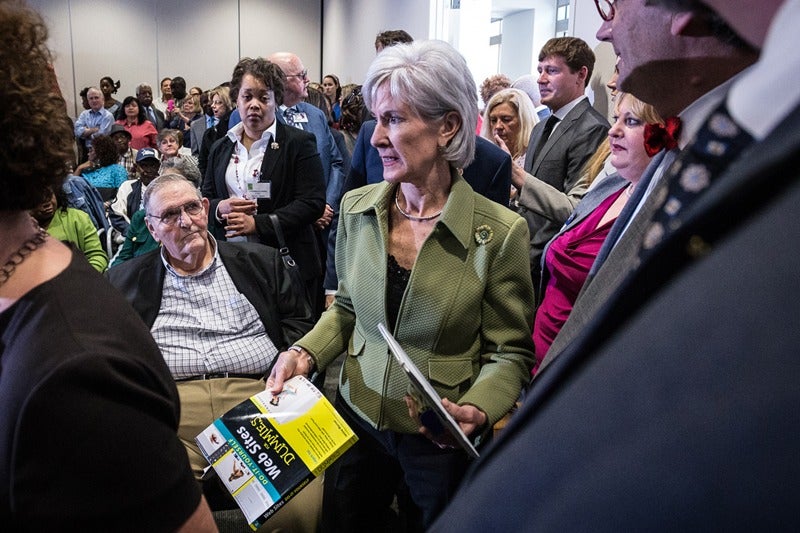 The local newspaper laconically adds that Sebelius handed the volume off to an aide—just not before helping to manufacture an Obamacare meme certain to delight and proliferate in conservative corners of the Internet.
Kelsey only had "two seconds" to get his point across at an outreach event and "thought the book would be a creative way to ensure she remembered the message," he was quoted as saying. 
Photo via Detroit Regional Chamber/Flickr