A photo from the set of Spider-Man: Far From Home, which shows stars Zendaya and Tom Holland, has become a great object-labeling meme.
The photo was originally taken by director Jon Watts and posted to his Instagram Stories. Watts included the caption, "The cast loves when I take BTS  pics," referring to Zendaya's disapproving look. Holland, meanwhile, looks like he's explaining something to the actress and singer.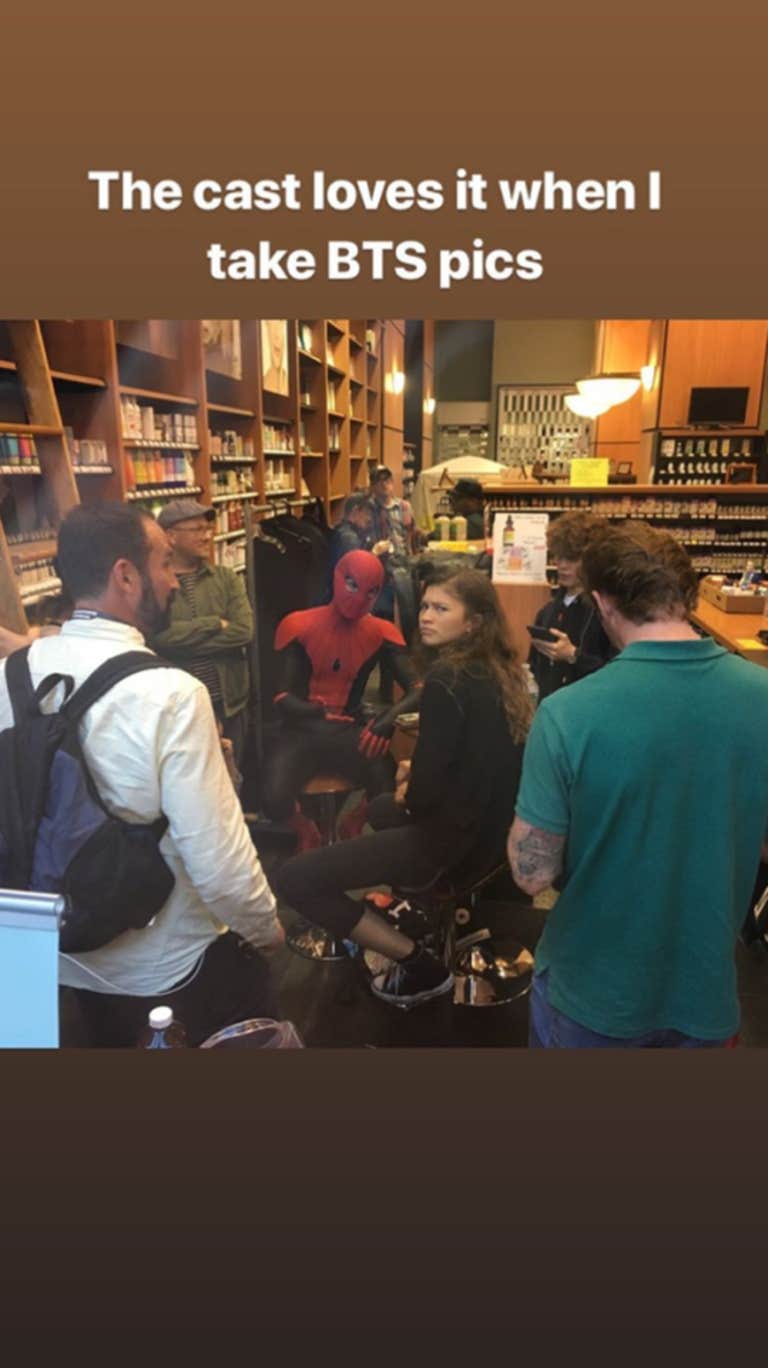 On July 8, the Instagram fan page @tomhollandupdates posted a version of the picture that has since received over 16,000 likes.
The meme template then spread to Reddit.
Spider Man MJ Meme Template from dankmemesTemplates
Anyone who knows memes can see that it's the perfect setup, and Reddit was happy to respond.
They are storming Area 51 doing what? from dankmemes
I have been Bamboozled! from dankmemes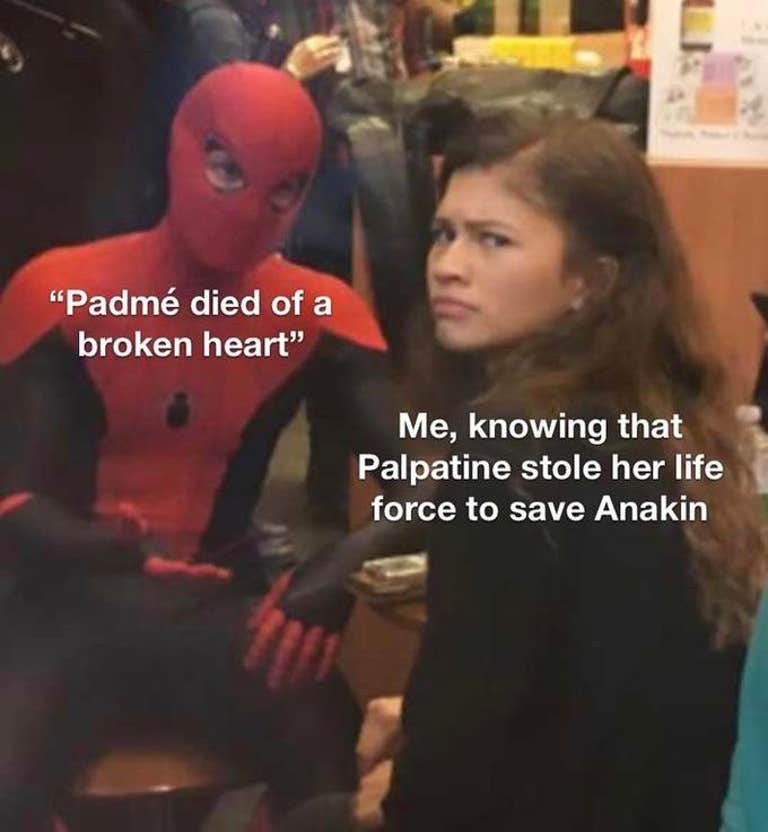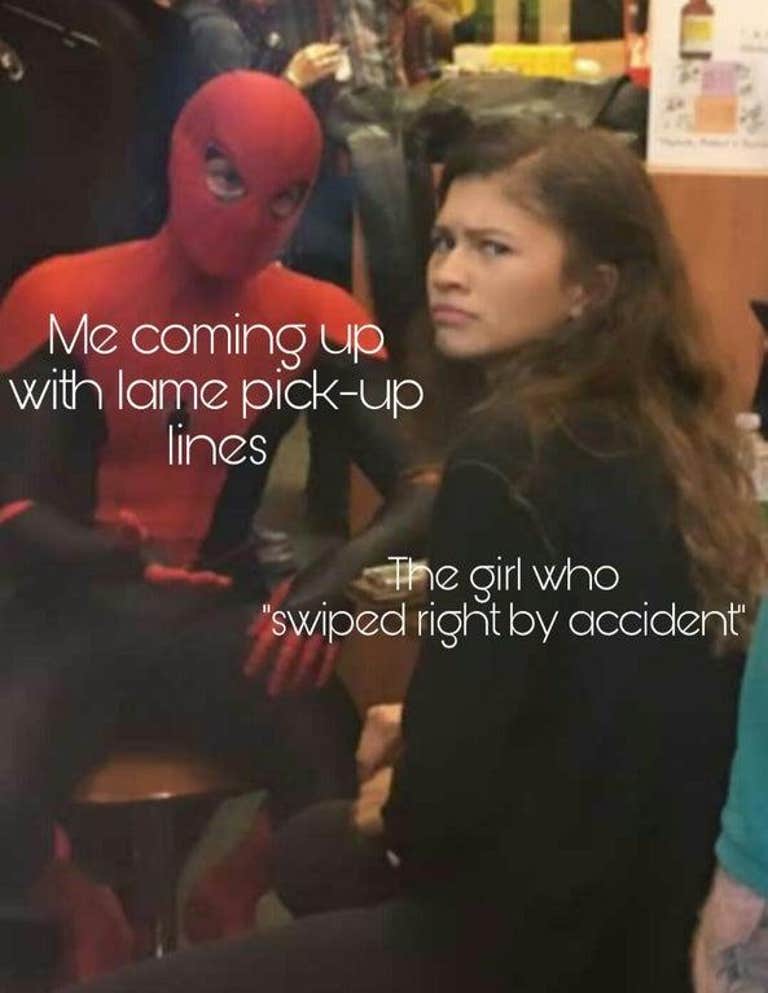 This isn't the first time Zendaya has found herself at the center of a meme. Back in September of 2018, she was the subject of a viral internet song called "Zendaya is Meechee", based on her role in the animated film Smallfoot.
At the time, she seemed to enjoy the meme, or at least the fact that singer Gabriel Gundacker got her name right.
https://twitter.com/Zendaya/status/1043966731243290624?ref_src=twsrc%5Etfw%7Ctwcamp%5Etweetembed%7Ctwterm%5E1043966731243290624&ref_url=https%3A%2F%2Fwww.dailydot.com%2Funclick%2Fzendaya-is-meechee-song-twitter-meme%2F
How she feels about this new one remains to be seen.
READ MORE:
Got five minutes? We'd love to hear from you. Help shape our journalism and be entered to win an Amazon gift card by filling out our 2019 reader survey.