If you want Smash Mouth to play your birthday party for all of your 1990s alternative music-loving friends, apparently all you have to do is ask the band. And then offer to buy a shitload of Smash Mouth merchandise.
That's what singer/songwriter Andrew Goldstein discovered on Twitter this week when he wondered aloud if Smash Mouth and its acoustic instruments had any plans for March 17.
https://twitter.com/Andrewgoldstein/status/943259972774719488
Ha. Heck of a try, Andrew. But there's no way Smash Mouth is actually going to consider this idea… Oh, what's that?
Tempting

— Smash Mouth (@smashmouth) December 19, 2017
First, though, the band would need proof. They also took the opportunity to make a little extra money in the process.
rule: A diff piece every day. You can't use the same piece of merch for more than 1 day.

— Smash Mouth (@smashmouth) December 19, 2017
Challenge accepted.
https://twitter.com/Andrewgoldstein/status/943268759149494272
Goldstein claimed he would wear only officially licensed Smash Mouth material, but it doesn't appear the band sells any merchandise on its website. Instead, he might need to head to this website where a Smash Mouth T-shirt will cost him $20 and or this one that'll run him $25
But if he already has four shirts and needs to procure 27 more to fulfill his end of the Twitter bargain, that could cost him between $540 and $675, not including the shipping and handling.
My suggestion: Get a bunch of $3 stickers like this…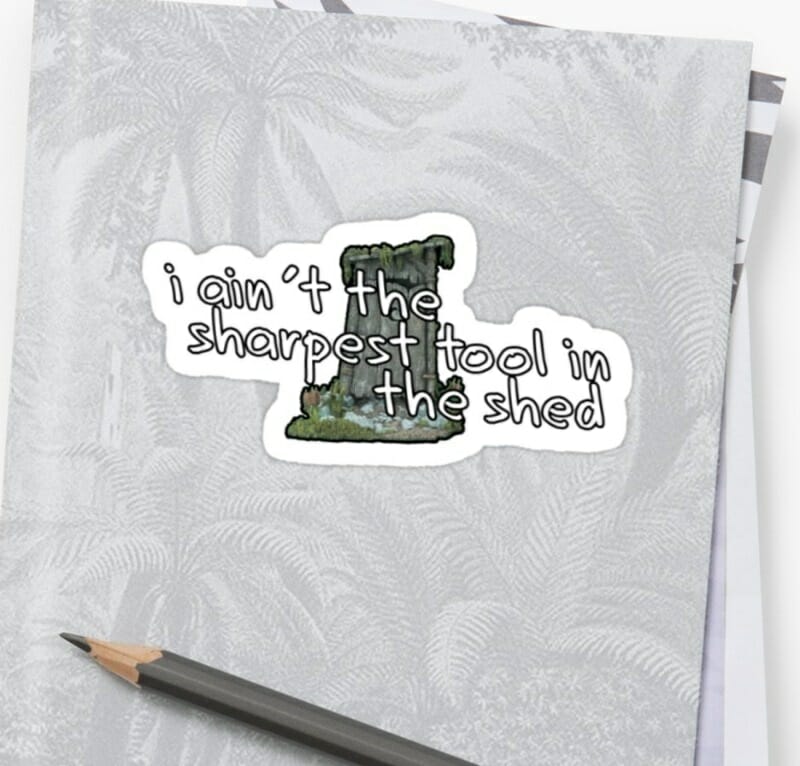 …and get the deed done for less than $100. Even if Smash Mouth can't make his birthday party, that would still make Goldstein a certified All-Star.
H/T Bro Bible