President of a nonprofit organization. Tumblr superstar. GIF animator.
These are just three of the titles 20-year-old Shane Burcaw can claim as his own.
In just two short years, Burcaw has transformed his Tumblr blog, Laughing At My Nightmare, into one of the most popular and charitable on the site.
And Burcaw has done it all while living with spinal muscular atrophy type II (SMA), a debilitating genetic disease that saps a person of almost all motor skills and shortens his or her life dramatically.
"When I started writing, I didn't know what to expect," Burcaw told the Daily Dot on a visit to his home in Bethlehem, Pa., during the road trip to South by Southwest with artist duo Mr. GIF. "I never knew what it would become. I thought I would just write some funny stories, but that's not what happened."
Burcaw's blog, where he gives readers an unadulterated look into his life with SMA, has helped the Moravia College junior meet actor Rainn Wilson, Tumblr founder David Karp, and rock band Circa Survive.
But Burcaw's proudest moment since starting the blog happened on January 11, 2012, the day he started the Laughing At My Nightmare nonprofit to spread positivity and raise money for SMA research.
The idea for the nonprofit came up in the summer of 2011 while Burcaw and his cousin Sarah were students together at Moravia. With the blog gaining so much popularity, the two brainstormed ideas on how they could give back even more. The duo ordered 1,000 Laughing At My Nightmare branded silicon bracelets and sold them online. About 24 hours after going up for sale, 80 had been sold to people in Australia, Asia, and around the U.S..
"That was the moment when I realized I could do something more than just write funny stories," Burcaw said.
Burcaw, Sarah, and Jon, his father, began the tedious of process of applying for nonprofit status. After nine months of working with lawyers, filling out paperwork, and assembling a board of directors, Laughing At My Nightmare Inc. became official in January 2012.
"The IRS makes it difficult because of the ramifications of being non-profit and how much money you are going to get," Jon Burcaw said. "They want to make sure the whole thing is legit and they make it difficult so it drops the folks off who are not as serious."
As the president of a non-profit and a full-time college student, life has gotten very busy for Burcaw. Yet he still makes time to blog about 20 times a week to his more than 255,000 followers. He's also working on a video and campaign with Mr. GIF to help land Burcaw on The Ellen DeGeneres Show to raise awareness for SMA.
"All we really want to do is good work," Mr. GIF said. "The best work comes from people who have passion. Shane and his dad were great dudes, and we'll work with anyone who has the passion. And it beats making GIFs all the time."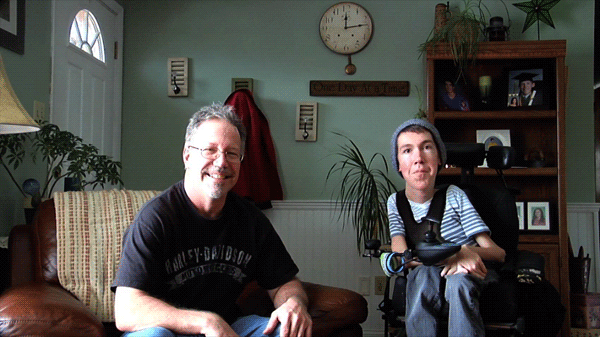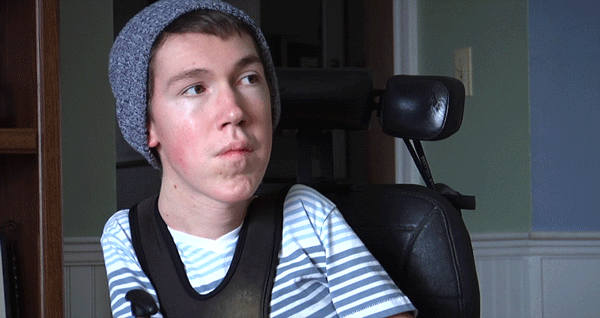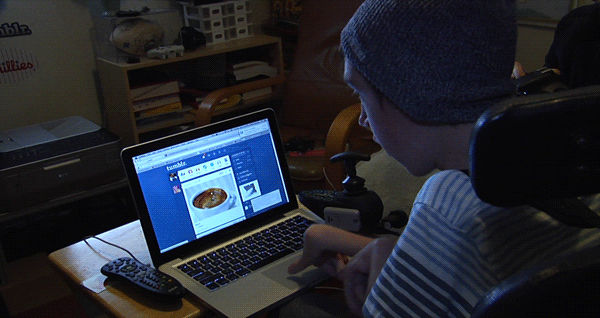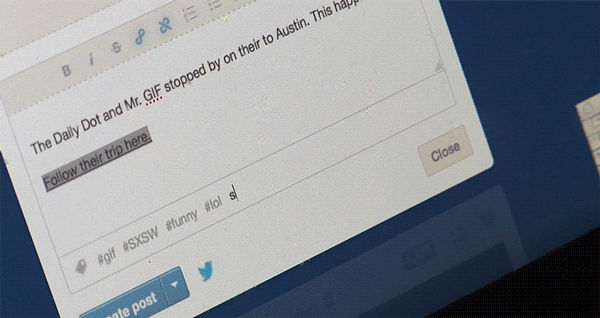 GIFs by Mr. GIF
Special thanks to Erik Bruner-Yang for hosting the Daily Dot and Mr. GIF at Toki Underground in Washington, D.C.