Obviously, the video for The Chainsmokers' hit song "#SELFIE" is popular, with over 68 million views on YouTube.
It's probably safe to say, however, that most of those viewers weren't over, say, 50. It seems some older adults are pretty confused about the younger set's obsession with selfies.
In TheFineBros' "Elders React to Music Videos" series, several older folks were subjected to "#SELFIE" and shared their reactions. Because these men and women grew up in an era that included artists like Bob Dylan, The Beatles, and the Rolling Stones, it should come as no surprise that their response to the musical stylings of The Chainsmokers weren't exactly positive.
"That wasn't a song!" says Catherine.
"It certainly would not have impressed Mozart," says Richard.
It goes without saying that the elders were perplexed by foreign terms like "ratchet" and, of course, "selfie" itself. Although it should be pointed out that Rock was pretty entertained by what he saw.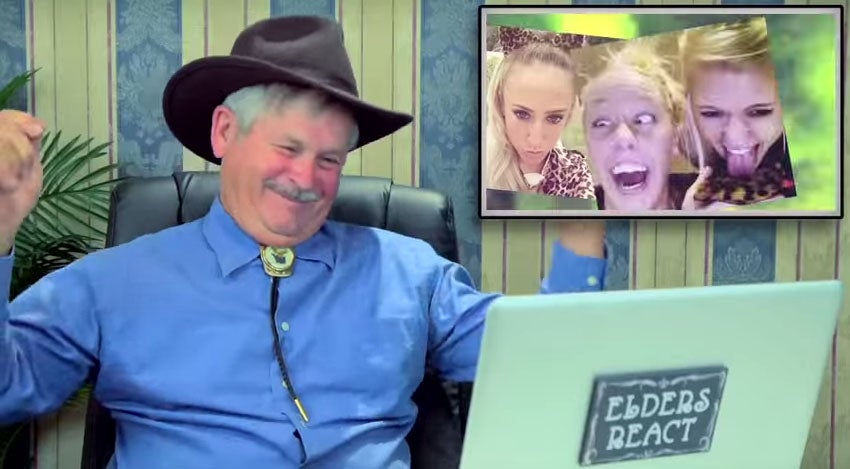 Perhaps Pharrell's "Happy" would be a more appropriate modern tune for these elders.

Screengrab via TheFineBros/YouTube