While we wait with bated breath for the promised 250 new emoji this month, others have taken a more proactive approach.
The genius behind @Seinfeld2000 joined forces with graphic designer Kevin McCauley to bring forth a series of Seinfeld emoji—so you can finally text your friends about how thirsty these pretzels are making you.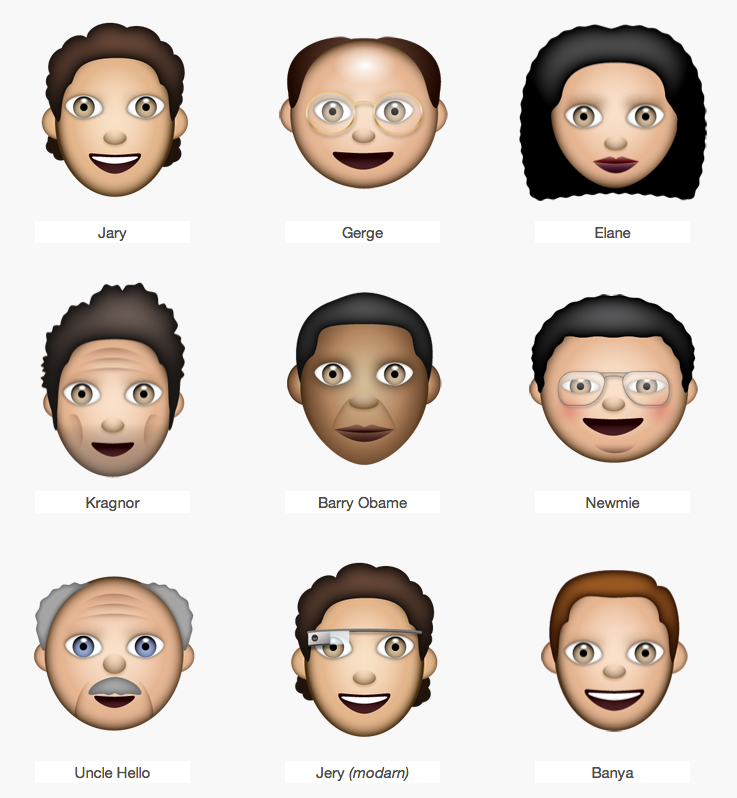 Sadly, there isn't currently a way to upload these beauties into the emoji keyboard on your iPhone, but that doesn't mean that the creators aren't trying. @Seinfeld2000 says he phoned Apple CEO Tim Cook himself: "He was like 'how did you get my phone number, this is my confidentiel unlisted number. I am v busy, plese stop calling' and then when we called back he simply declined becase it went straght to voicemail after only one ring or whatever," the site declares.
Until then, enjoy the adorable mispelled @Seinfeld2000 family, including Newmie (Newman), Marbal Rye (Marble Rye), and some Junior Mints.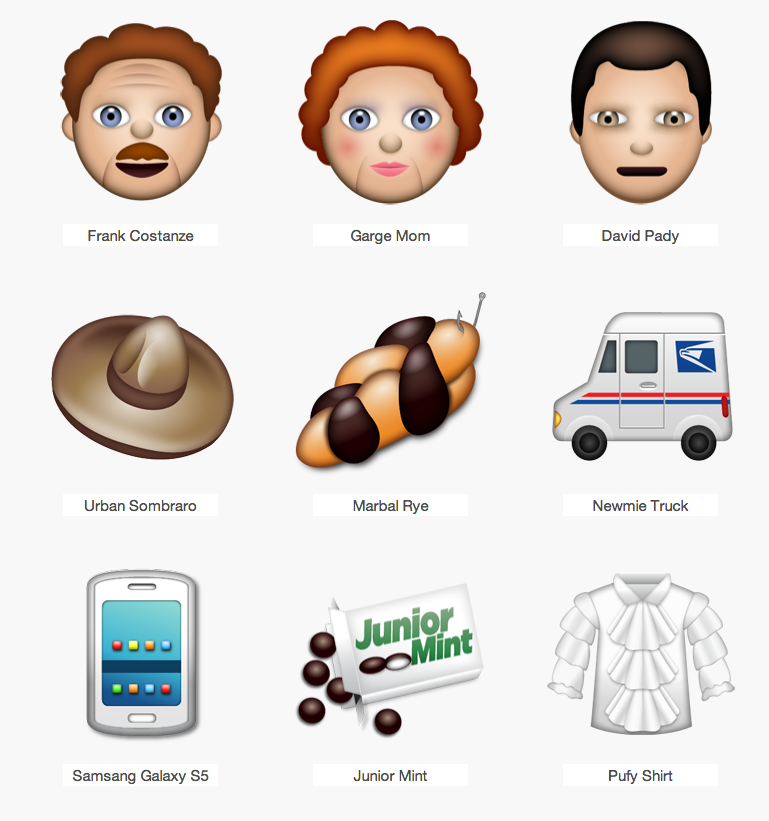 But the Festivus miracle doesn't stop there, because apprently @Seinfeld2000 will be launching all these beauties plus 24 more in an app "COMING V SOON," so get excited! 
H/T Vulture | All photos via Seinfeldemoji.com