The official Twitter and Facebook accounts for Skype appears to have been compromised by the Syrian Electronic Army (SEA) hacker group.
Skype, which has 3.1 million followers, sent out the first hacked tweet at 3:01pm Wednesday and the second around 3:30pm. As of 3:55pm, both messages had been deleted.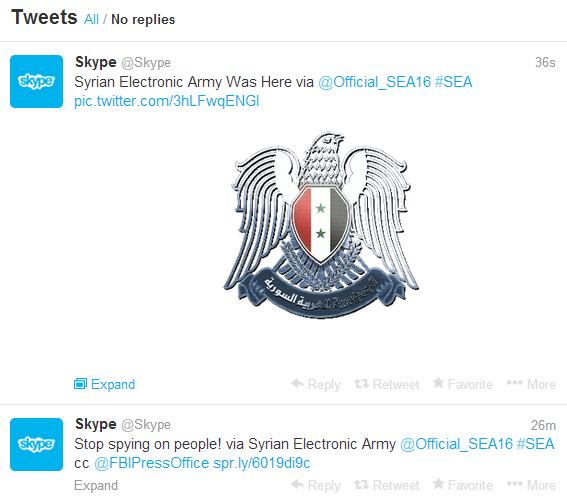 The tweet links to the following post on Skype's official blog: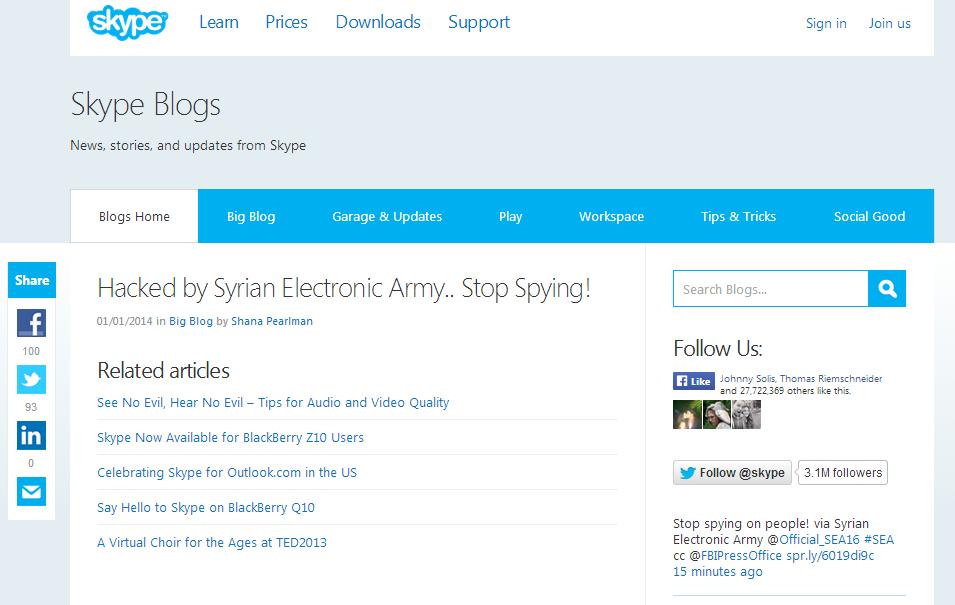 The blog post was made under the account of Skype content marketing manager Shana Pearlman, an indication that her login credentials were likely swiped.
Skype's Facebook page was also compromised. Hackers posted the following message: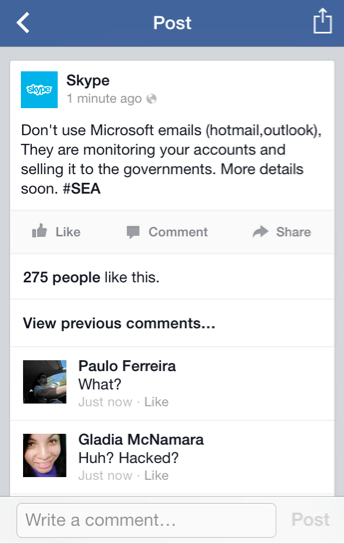 Screengrab via @matthewkeyslive
The exact reasons behind the hack are unknown, but it happens to be following reports that Skype has been cooperating with the "NSA through a program exploring the legal and technical issues involved in making customer calls available to intelligence and law enforcement agencies," as Infoworld reported in October. The specific spying program is PRISM, a clandestine operation designed to give the National Security Agency the ability to look at communications on a number of sites, including Google, Apple, Microsoft, AOL, and Yahoo. Details of this program were leaked to the Guardian by former NSA employee Edward Snowden.
In 2013, SEA wrecked havoc on the Twitter accounts and websites for the Associated Press, Vice, the New York Times, and Fox News. These hacks were in response to news articles criticising the regime of Syrian President Bashar al-Assad. The Vice hack on Nov. 9 was spurred by claims that the organization had discovered the identity of an SEA member.
Illustration by Fernando Alfonso III