A tan cat with gum disease recently captured Reddit's collective heart and upvotes.
The feline belongs to Scott Cole, a 23-year-old a cyber systems operator in the Air Force, who adopted the stray from Pawmetto Lifeline (formerly Project Pet) in Columbia, South Carolina.
"A friend of mine works up there and I told her I was looking for a cat soon but wanted a somewhat unique cat to which she replied 'I have a cat here with no teeth!'" Cole told the Daily Dot.
"She was dropped off at Pawmetto Lifeline in 'bad shape' from what they tell me. Her medical paperwork states she had a severe gum disease and only four teeth (which were in bad shape and had to be removed)."
As a result, the pretty kitty has a little trouble keeping her tongue in her mouth.
"She can pull it back in but only for short periods of time," Cole wrote on Reddit. "Anytime she's running around she pulls it back in but as soon as she relaxes it falls back out."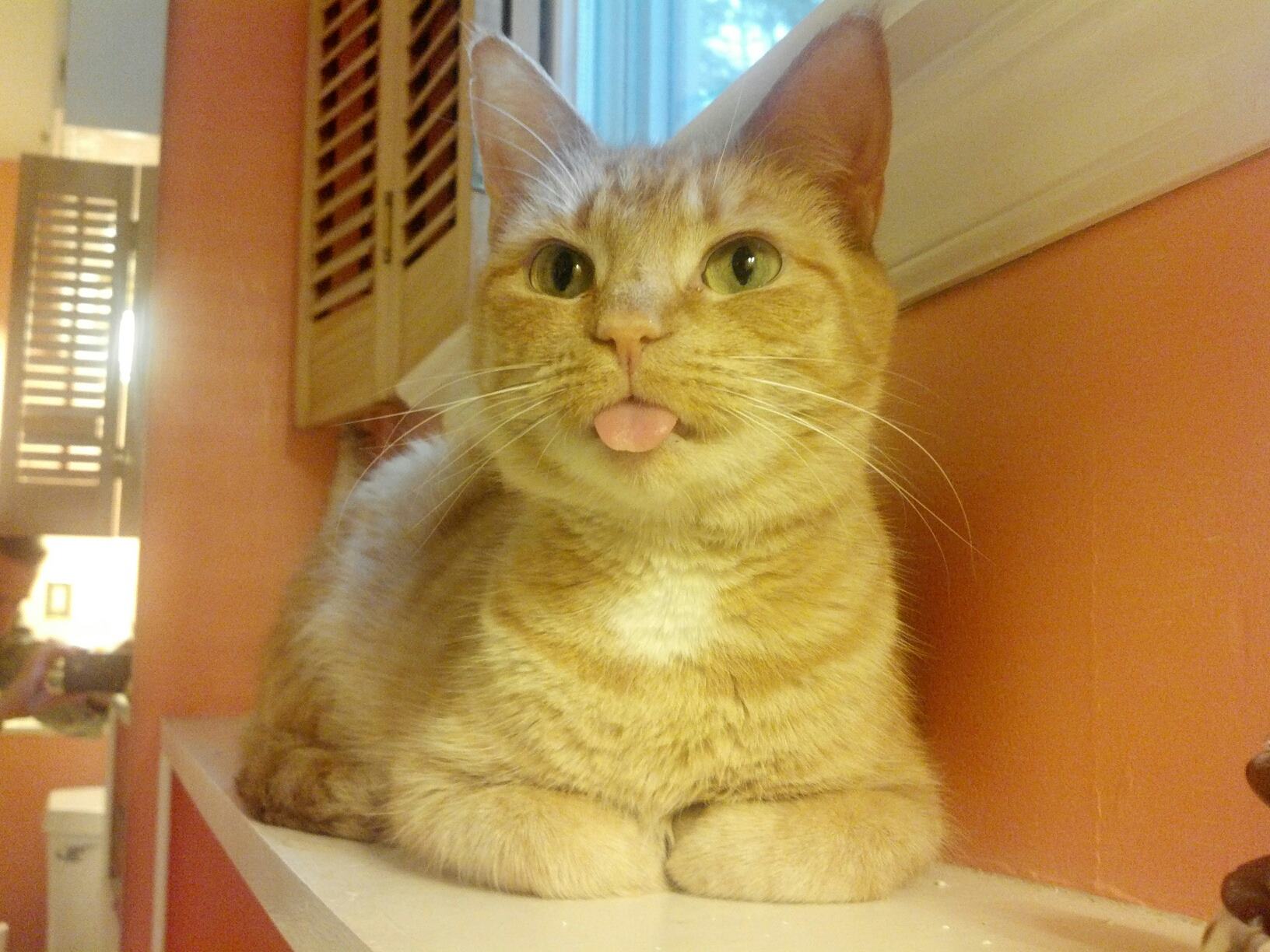 Cole posted the above photo to Reddit Tuesday where it has collected more than 1,000 comments. The photo has also been on the front page almost all morning. He's not sure what to name the cat so he decided to ask the community for ideas.
"I'm loving all the convos on Reddit at the moment and the fact that she has been so well received," he told the Daily Dot. "The two names that have been suggested to me that I really like are Wrathbewwy and Teef."
Cole grew up around cats but hasn't had one since he was 19. While cuteness was an important factor in his decision making, he also needed a feline who got along with his mini dachshund. So before bringing the kitty home, he brought his pooch to meet her at the animal shelter.
"My friend (that adoption agent) put us in a room with her and both her and my dog began checking each other out and got along fine (unlike the other two cats who wanted to tear my dog apart)," he said.
Cole told the Daily Dot he'd send more photos of the feline after he got out of work this afternoon. So if you're in need of more aww inducing content, don't stray.
Photo by Scott Cole