Subscribers to Reddit's r/secretsanta subreddit are used to receiving many things in time for Christmas: gag gifts, well-wishes, a Macbook Air, etc. Redditor brocklese, on the other hand, received something far more unexpected from his Secret Santa: a Yuletide trolling.
The recipient, whose Secret Santa failed to send him a gift last year, opened a package to reveal an old, worn shoe and its accompanying note;
Hey I looked at your profile and your basicly an asshole, here's a shoe FAGET,

Secret Santa

Fuck You, your probly a drunk driver!
Less than thrilled, brocklese took to Reddit to air his grievance on Dec. 21.
"Wow thanks for the 'gift' … ," he posted, linking to the note.
His fellow redditors offered their condolences and shared his shock. Then, what to brocklese's wondering eyes should appear but none other than his Secret Santa (minus the miniature sleigh and eight tiny reindeer).
"Look under the sole!" commented redditor solidus-flux.
Curiosity replacing his displeasure, brocklese did as he was told. A second note was uncovered.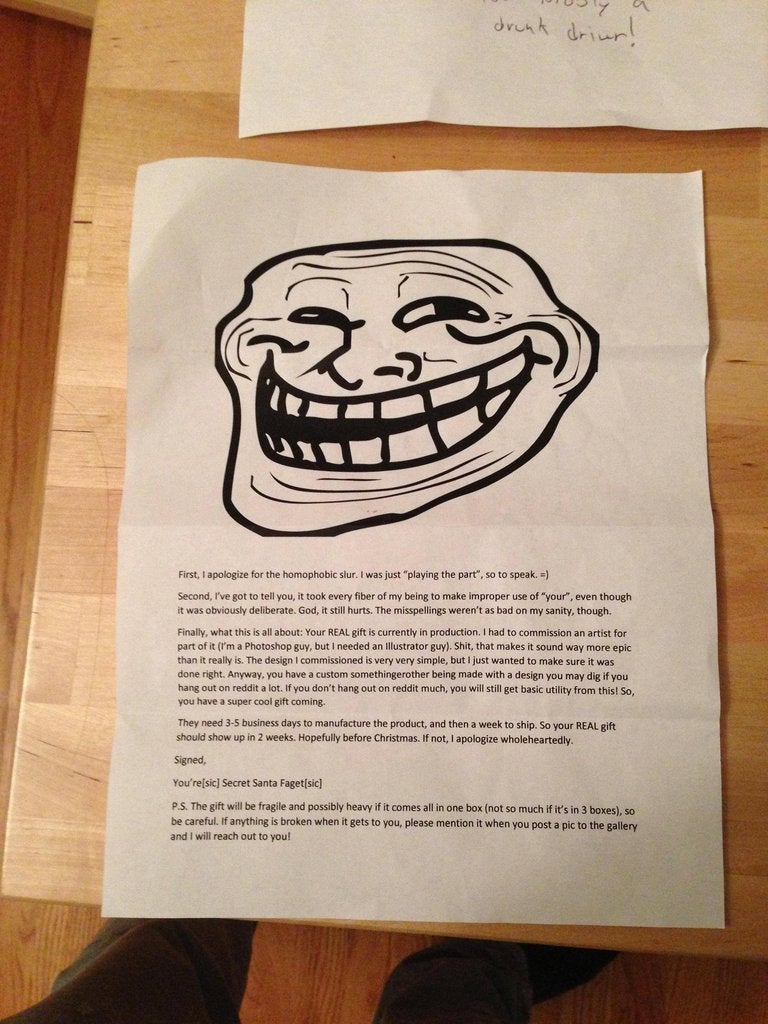 Photo via brocklese/Imgur
"First, I apologize for the homophobic slur. I was just "playing the part", so to speak," the note began. Secret Santa/solidus-flux explained that brocklese's real gift was still in production and that it should arrive in time for Christmas.
Sure enough, he came through. brocklese became the overjoyed owner of several beer steins engraved with three different variations of Snoo the Reddit alien. 
brocklese posted the entire story to r/secretsanta, where it earned over 2,600 upvotes.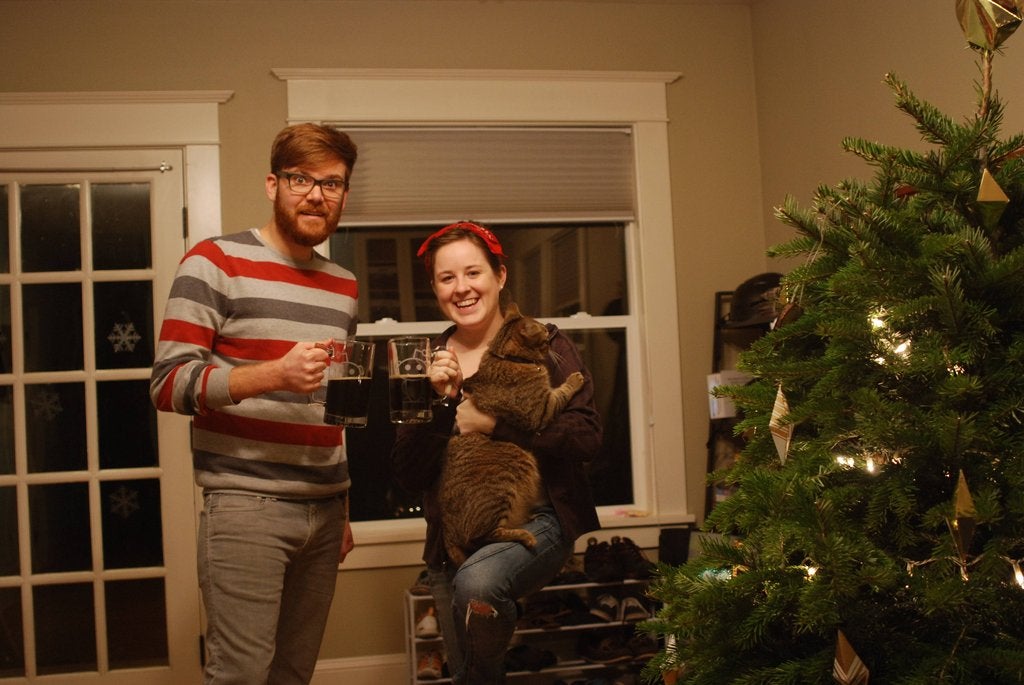 Photo via brocklese/imgur
"What a great gift that we will enjoy for years to come!" brocklese wrote at the end of the Imgur album detailing the journey. "First thing I had to do was fill two with my own brewed beer. SS you really overdid yourself this year! CHEERS and Merry Christmas!!"
Photo via Vilde Lauritzen/Flickr