The smut giant Pornhub has offered a university professor a free premium membership after he was caught watching porn on a classroom's video projector.
The visiting professor from Belgium had finished teaching Wageningen University in the Netherlands when he decided to fire up some erotica on Pornhub on the classroom's computer. What he didn't realize was his computer was still projecting on to the big screen while being taped for students to watch online at a later time.
The class he was teaching was Advanced Food Chemistry, wrote Reddit user philana in a post on r/WTF.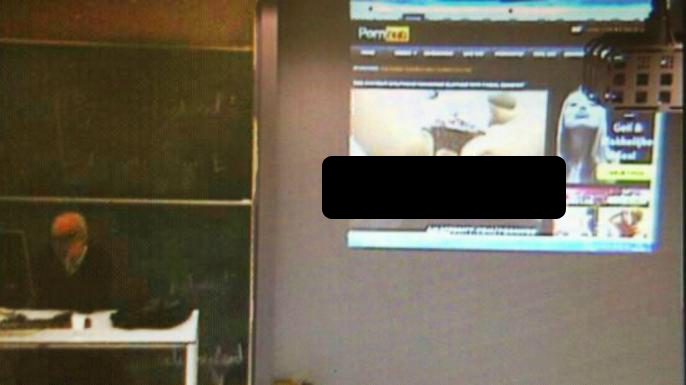 The image has since collected more than 2,400 comments, including a few from Pornhub Katie, who runs the site's Twitter, Tumblr, and other social media.
"We'd like to offer him a free premium membership. Tell him to email us support at pornhub.com – from Pornhub," Katie commented. 
"So you're saying… if I did something along these lines as well… I would get this "premium membership?" PapaPersian responded.
"Sure, post a pic of Pornhub on in a classroom with minimum 20 ppl watching and I'll send you a tshirt or premium," she said.
In December another professor accidentally left his projector running while his email account was open. In his inbox students found an email regarding his Pornhub account.