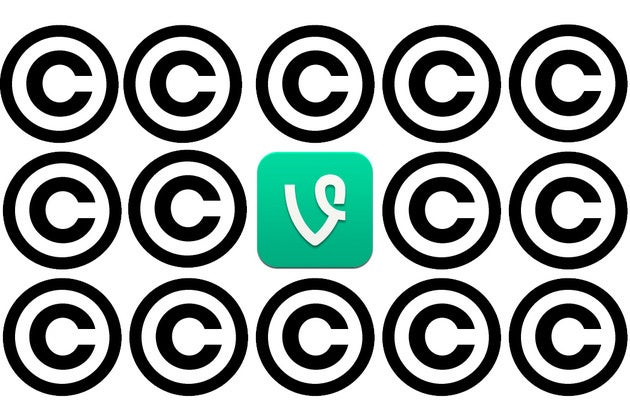 When Vine opened its doors a little over two months ago, everyone wondered what would happen. Would it spawn a micro-media revolution like its parent company, Twitter? (Not yet.) Would it become a massive repository for shareable porn clips? (Yep.) Would it become the newest way to remix copyrighted materials and piss off the entertainment industry? Of course it would. As such, a headline like this was always inevitable: "Twitter gets a Vine copyright complaint from Prince's record label."
In the spirit of Vine and Twitter both, I'll make a short story even shorter. A couple of weeks ago, the company got hit with a Digital Millenium Copyright Act (DMCA) complaint by Prince's 20-year-old label NPG Records. The complaint named eight video clips on Vine that contained "unauthorized recordings" and "unauthorized synchronizations."
The clips have since been removed from the microvlogging site — or whatever you want to call it — sending the message that Twitter's not quite ready to tussle with the copyright-loving denizens of Hollywood, New York and Nashville. The company told The Next Web that this is just one of several incidents that have led to the removal of content on Vine due to copyright complaints.
This seems a little bit batty. Sure, nobody was surprised when YouTube started to get inundated with copyright complaints a few years ago. People were uploading feature length movies! But Vine videos are six-seconds, max. How can a video shot on a smartphone violate copyright law so quickly? Wouldn't such a small sample fall under the category of fair use?
It's unclear. First of all, it's unclear exactly what was in these videos. They've been taken down, and I haven't seen them. It's unclear if they were shots of a Prince music video or other videos that used Prince as a soundtrack. It's unclear if they were actually remixes or simply bits of the original work.  One thing is for damned sure, they were no longer than six seconds. And while it's against the law for Twitter and Vine to host copyrighted content, if the clip is short enough or edited enough, it could fall under fair use.
So what's the limit? Five-seconds? Four? Put simply, there is no limit because there are no hard and fast rules that determine what qualifies as fair use and what qualifies and copyright infringement. It's up to a judge to decide, and every case is different from the one before it. This reality has proven frustrating for those that host content, but has been pretty handy for those that create it; as Twitter's swift action on the Vine complaint shows, most companies would rather just take the content down than take the battle to court.
But what if they did? The ruling could prove rather important in the great body of copyright challenges. While there's not a specific set of guidelines for deciding what's fair use, the aggregate of all previous court decisions does provide some clarity about how the courts tend to rule.
Read the full story on Motherboard.