Is it hot enough for ya yet? No? Well, if that's the case and you love the hot hot heat of summer, consider yourself lucky. If you're dreading the scorchers you're bound to be stuck in thanks to what's sure to be another new-normal 2020 season where nothing is quite as safe as you're used to and everything is a not-fun game of Risk vs Reward, actually—consider yourself lucky! Because we are livin' in the future, my friend, and the future includes portable, personal air conditioners that are here just in time to help you ring in the strangest solstice ever.
The good folks at Evapolar, a brand specializing in new-generation portable evaporative coolers, is here with a variety of options to meet your needs, whatever your license to chill requires. Their personal ACs can drop the temp around you by 39 degrees or more, using only 10 watts of electricity and zero freon, making them better for you, your wallet, and the environment all at once. Keep reading to find out which model is right for you.
Best for Budgets: EvaChill EV-500
This ultra-portable Red Dot Design Award Winner is the perfect thing if you're hoping to get out of town at all this summer. In just 10 minutes, the EvaChill's natural evaporative cooling effect can drop the air temperature by up to 59 degrees. With one-button control, fast setup, lightweight design, and whisper-quiet operation, this gadget could not be easier or more convenient to use. Just fill it with water, plug it into a powered USB port, and chillax.
Normally $99, the EvaChill EV-500 Personal Air Conditioner is on sale for $79.99, a savings of 19%.
Top Amazon Pick: evaLIGHT Plus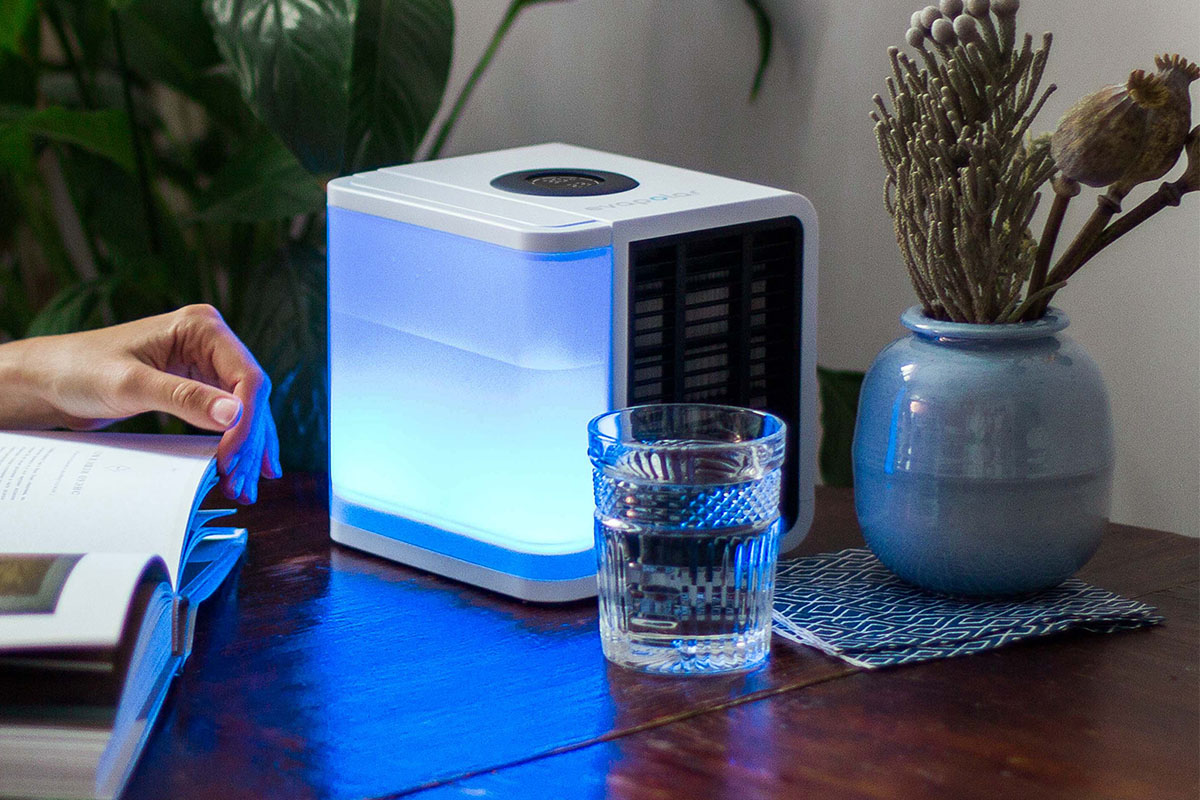 With a 4-star rating and prominent presence around the web, this upgrade from the budget pick offers more control over your microclimate, enhanced leak protection, and "packs quite a punch considering its diminutive size" (Business Insider). The USB-powered evaLIGHT Plus cools and purifies a larger area in front of it (about the size of a desk, couch, or bed) while being barely an inch bigger than the Chill all around. The removable water tank makes maintenance easy as can be, and, as a fun little bonus, the color-adjustable LED functions as a night-light or ambiance enhancer.
Available with or without an included cartridge, the evaLIGHT Plus: Personal Air Cooler is on sale starting at $128.99.
Most High-Tech: EvaSMART 2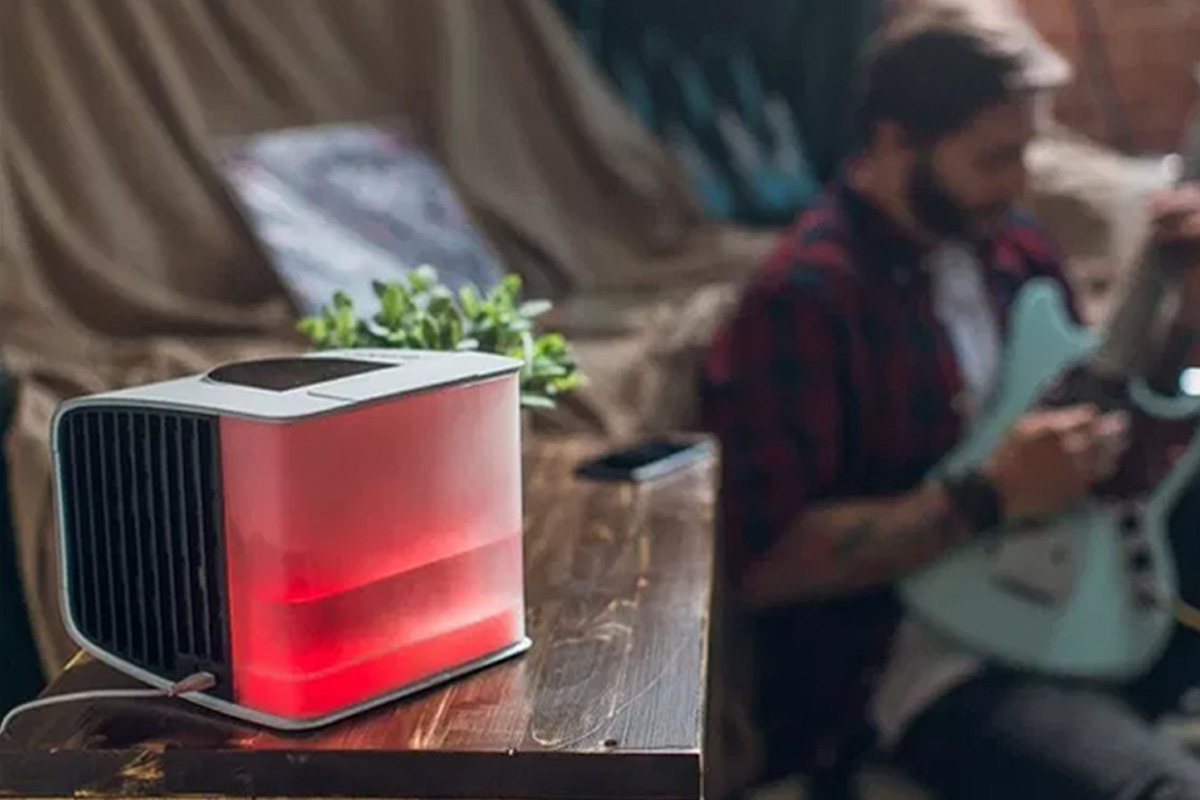 Into the whole smart home thing? Then this is the cooling gadget for you! The heavyweight of the models (a whopping four pounds—try not to overexert yourself carrying it), the EvaSMART 2 provides added functionality that tech geeks will love. It can be operated via the touch pad, mobile app, or simply your voice, thanks to compatibility with Amazon Alexa, Google Home, and other smart home platforms. Ooh la la! It's also 10 times more efficient than other portable air conditioners, helping you keep power consumption way way down. With up to eight hours of cooling time per water tank fill and quiet-but-not-too-quiet operation, you can even enjoy a delightful night of restful sleep. 
Not only is the EvaSMART 2: Smart Personal Air Conditioner the most connected model, it's also the best value thanks to a special Price Drop lowering the cost to just $179.99 from the MSRP of $256, a total savings of 29%.