During his regular Wednesday General Audience this morning at Vatican City, a pink balloon floated past the Pope, briefly obscuring his face. Luckily, an AFP photographer grabbed the moment.
Much of what Pope Francis does these days is social media gold, and this balloon was no different.
A balloon flies past @Pontifex during his general audience at the Vatican on May 14th, 2014 #AFP pic.twitter.com/043Eu97Z9a

— AFP Photo Department (@AFPphoto) May 14, 2014
Curious to see what the pink balloon would have looked like through history, the Daily Dot's resident artist Jason Reed has imagined some famous scenes that would have benefited from a pink balloon of their own. For example, here's what the balloon would look like obscuring Sir Winston Churchill as he declared that he would fight balloons on the beaches.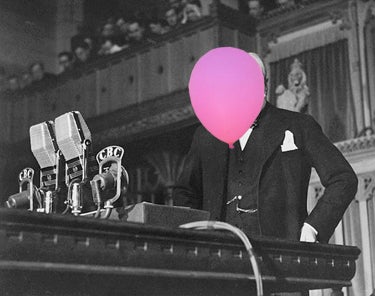 And here's Ronald Reagan, at the time when he famously asked Mr. Gorbachev to tear down this balloon.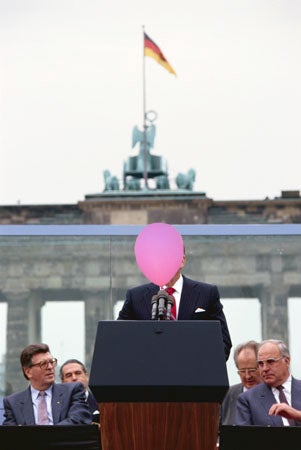 The pink balloon is not only a political Zelig: It also briefly interrupted Lou Gehrig's farewell address. The balloon was heard to declare itself "the Luckiest Balloon on the Face of the Earth."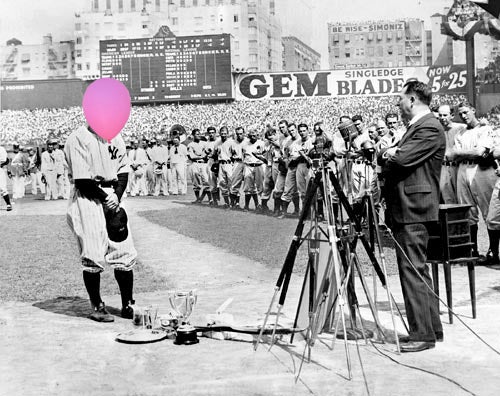 Photograph via Flickr/erix! (CC BY 2.0)