You might think that a 1996 Britpop hit wouldn't have much life 16 years later. You'd be surprised.
Who knows why, but one observant Twitter user is documenting the weekly sales figures for Reef's single "Place Your Hands." It was the band's biggest hit, reaching No. 6 in the U.K. charts in October 1996.
Since late November, @PlaceYourHands has tracked weekly sales figures for the song, along with the percentage of the shift in sales from the previous week. The numbers dropped steadily throughout December before shooting up just before Christmas. The song then saw a massive 44.7 percent rise in sales to 275 copies in the last full week of the year.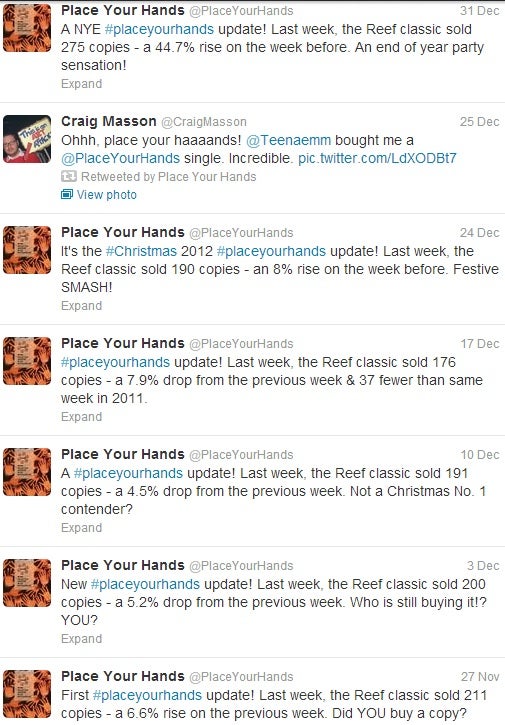 More than 1,300 followers are keeping a beady eye on the weekly sales figures, while on New Year's Eve, the Place Your Hands Tumblr featured a chart showing sales figures for the song plotted against major events in 2012. During the London Olympics, the track sold more than 500 copies in a single week. I guess it has something to do with patriotism.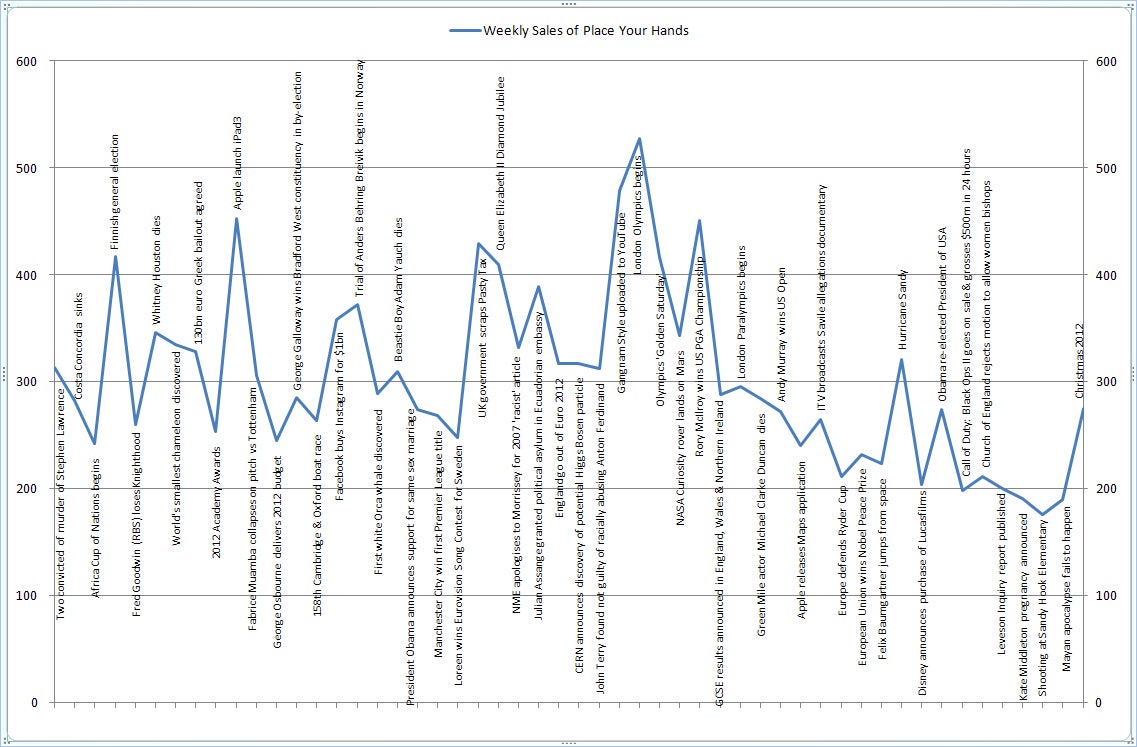 Just in case you've no idea what all the fuss is about, here's the video.
Photo via ReefVEVO/YouTube