These days lampooning American politics can be a near impossible task. How do you parody the extreme? Can you heighten reality, if reality is already absurd?
If you're the duo behind Paul Ryan Magazine, yes. Yes, you can.
James Folta and Andrew Lipstein, the team that brought us the Neu Jorker—a frighteningly good parody of the New Yorker—have assembled over 50 comedians, illustrators, and writers to produce a 200-page volume of entirely Paul Ryan-themed satire.
If a magazine dedicated to a reviled man forever wearing a complacent smirk sounds insane, it is. The finished product is bold, bizarre, and brilliantly funny.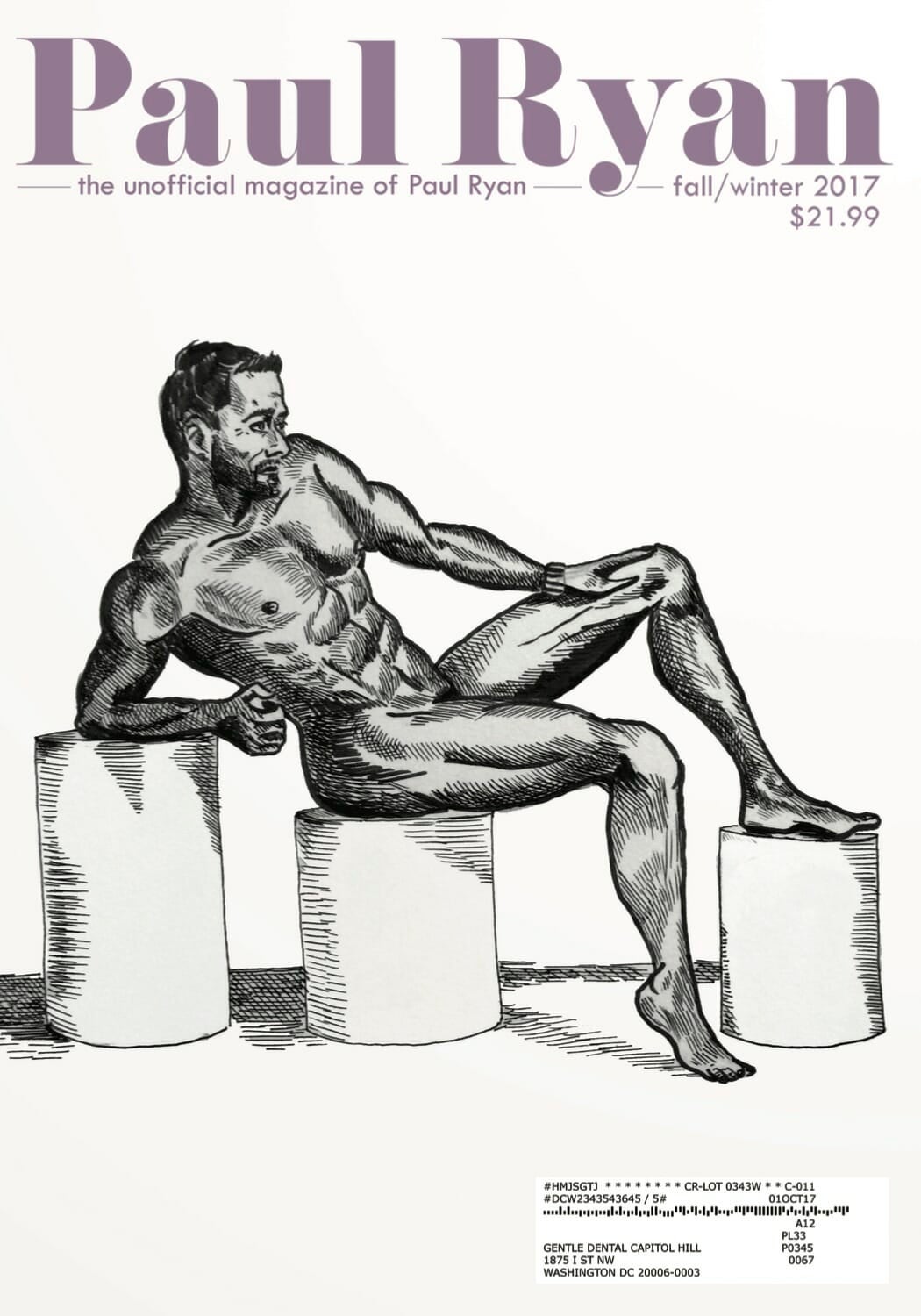 Lipstein told the Daily Dot, "We just thought the craziest thing we could do would be … to just make the magazine about one single person." He added, "I think the easy target would of course be Trump."
But Trump is so brash that parodying him felt unappealing. So the duo set their sights on Ryan, a figure both subtler and more sinister.
Folta explained, "As bad as Trump will ever be he will always be the darkest outlier. But the people who allowed him to come into our lives are the people like Paul Ryan who are quieter—who know how to smile and say the right things. They leave the gates open for guys like this to come in."
There's something about Paul Ryan. Maybe it's his blindingly-white group selfies. Perhaps it's because he pauses to dab while he chips away at affordable healthcare. Or maybe it's that casual, close-mouthed smirk he always wears. If there's a face for the banality of evil, Paul Ryan's is it. And Paul Ryan Magazine renders that face in creepy, hilarious HD detail.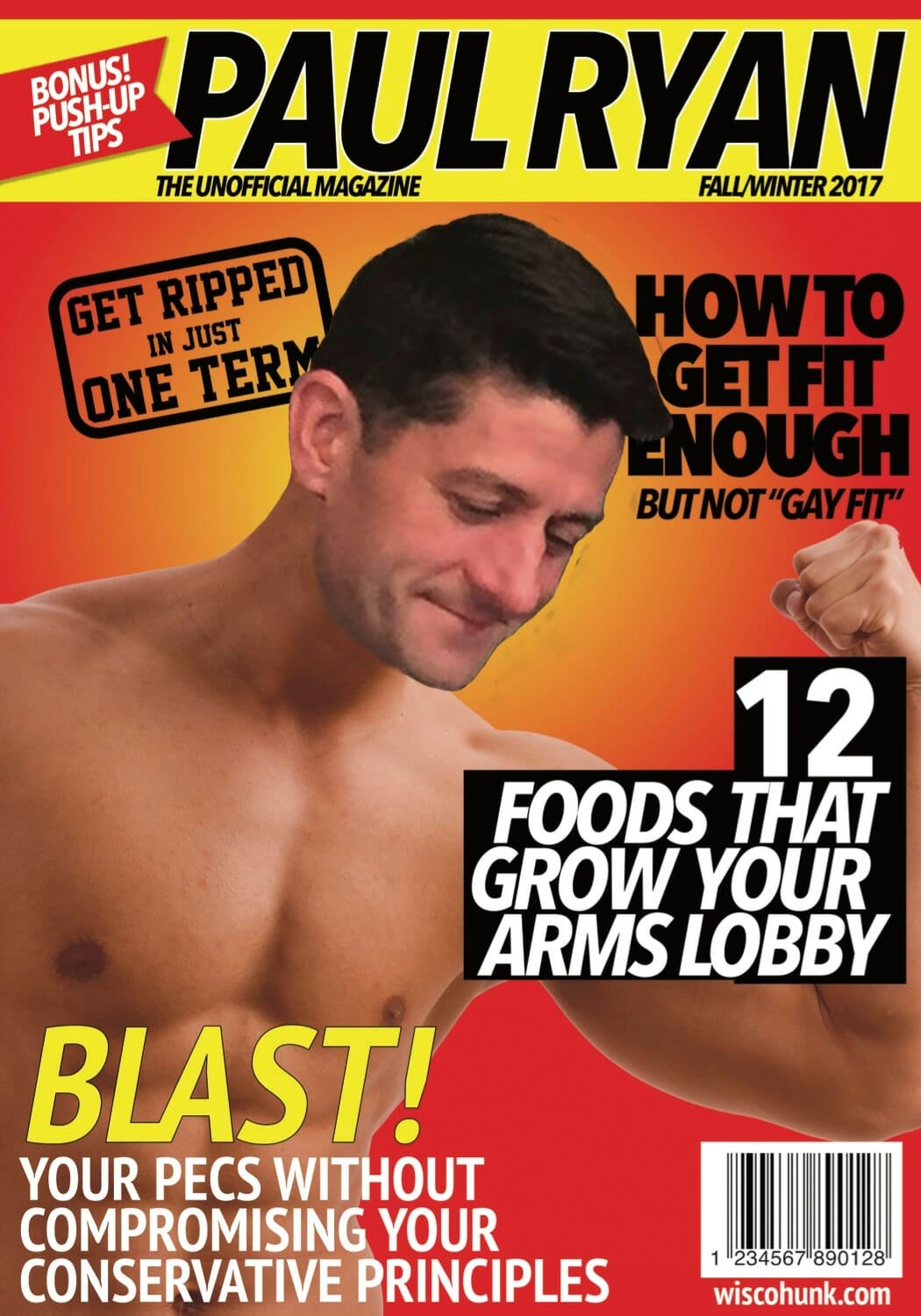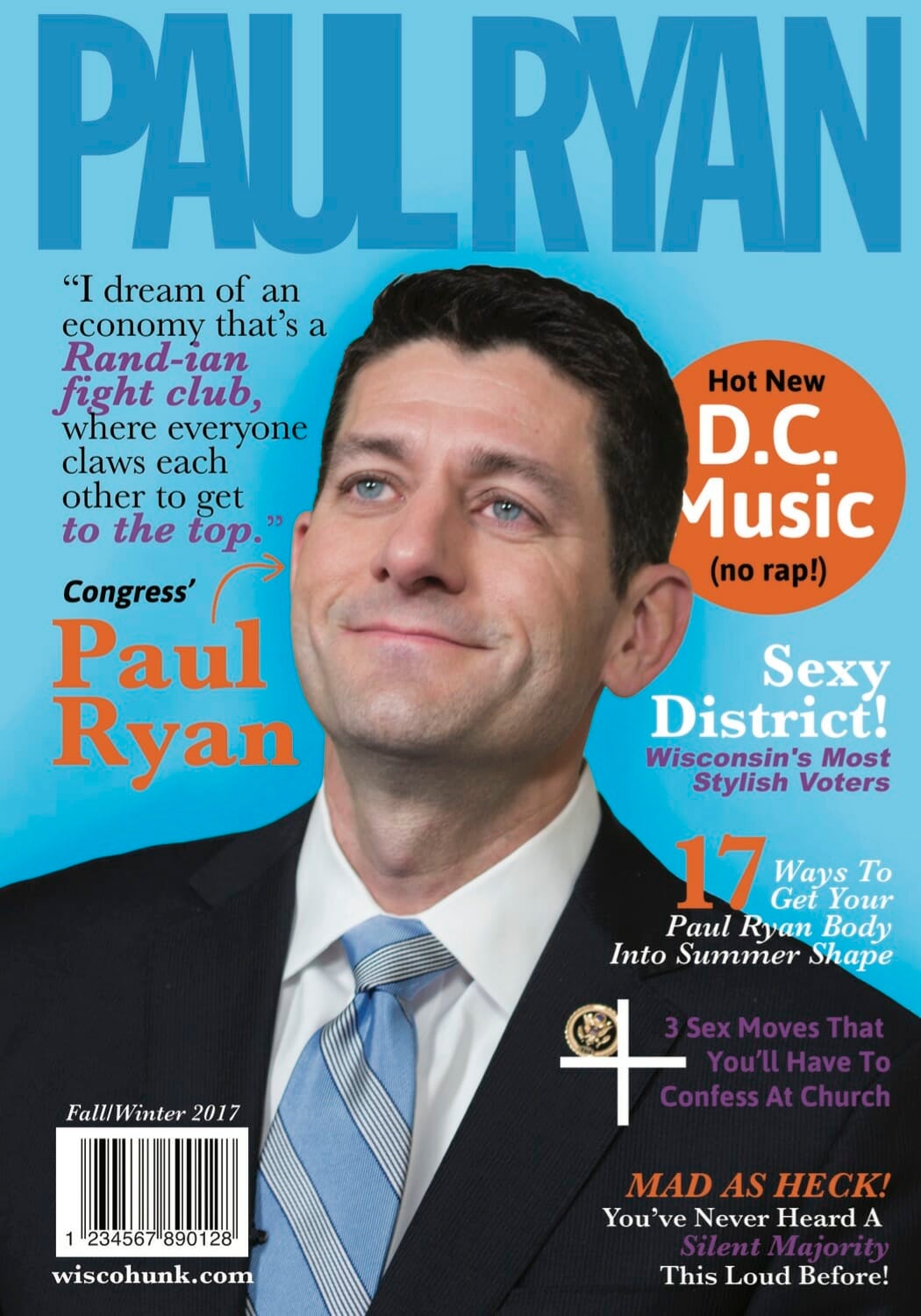 Though the magazine is dedicated to exclusively Paul Ryan-inspired content, its form is anything but repetitive.
"It's a parody of everything," said Folta. Inspired by their own enjoyment of parodying a magazine, Folta and Lipstein told contributors to write in the style of a favorite magazine of their choosing. The resulting pastiche is a trippy mosaic of diverse magazines from Time Out New York to Seventeen to GQ to Men's Health.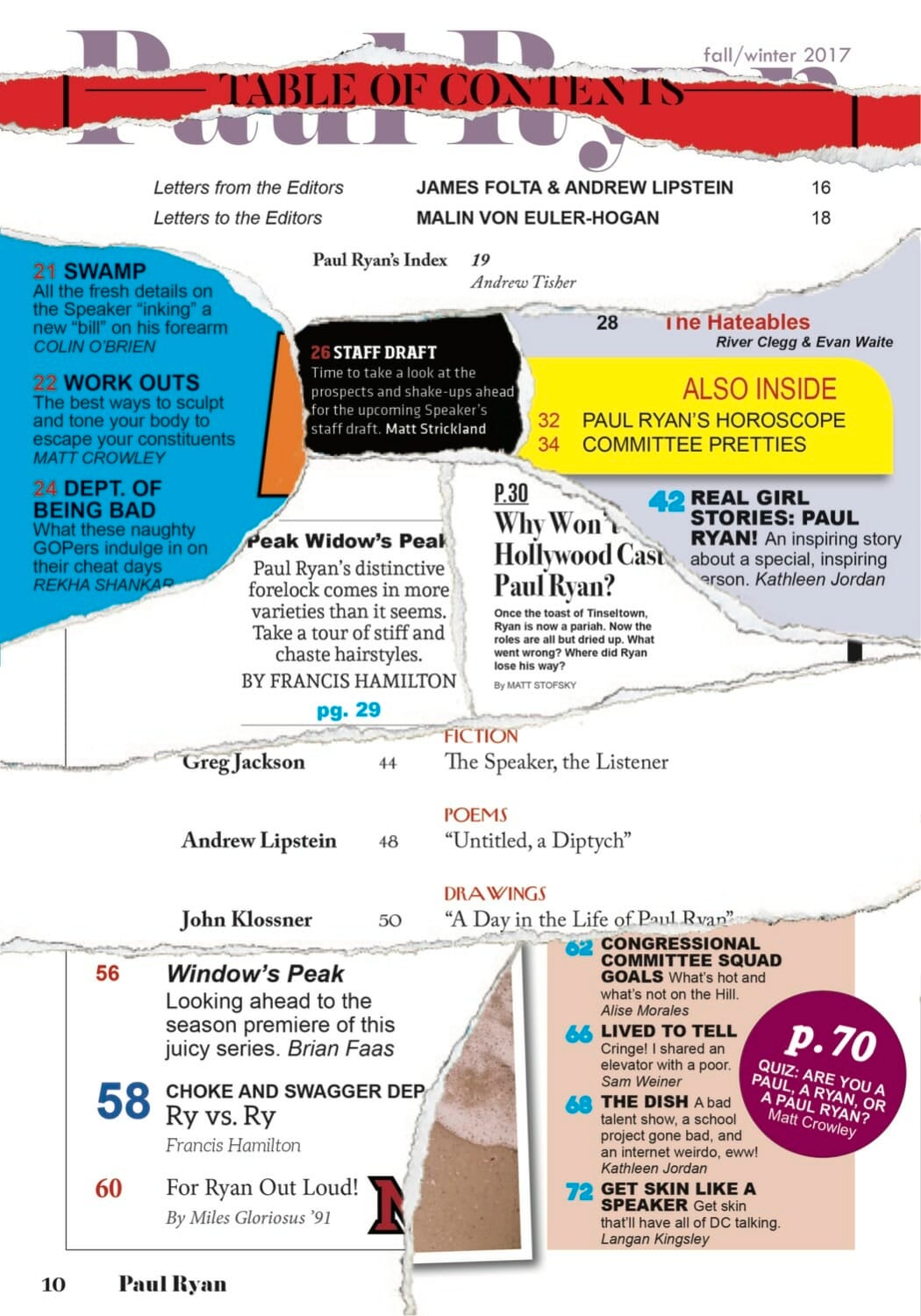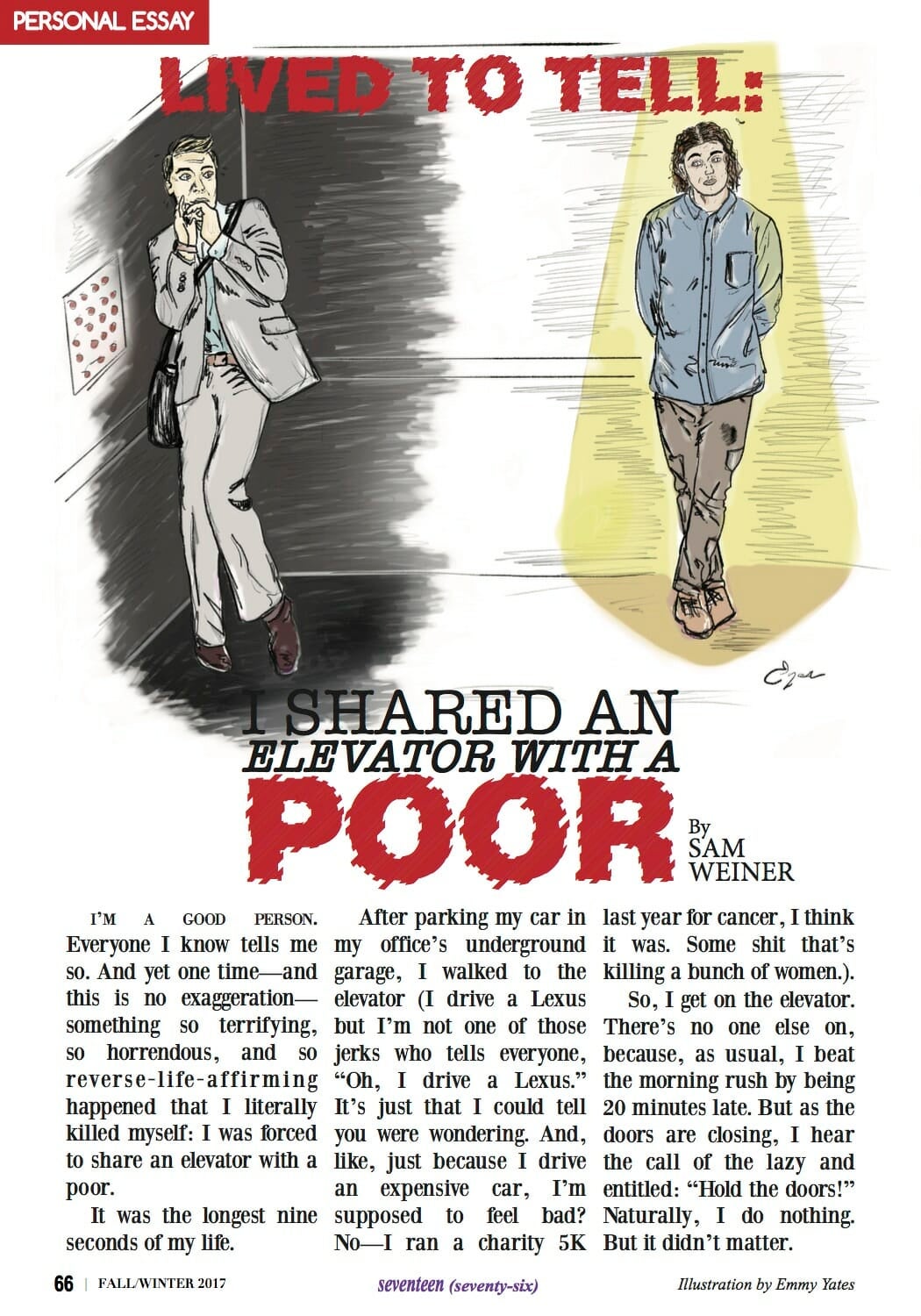 "One of our big guiding principles was this idea for aiming to pass, where each specific parody would get as close as possible to the tone language and visuals of the magazine it's parodying," said Folta.
The pieces that make up the magazine indeed "pass" and the effect is both comforting and disarming. Stumbling across an article in the style of a magazine you love feels strangely inviting, and consuming the Ryan-esque content feels all the more trippy when it's served in such a palatable form. It's like cozying up for a cup of hot cocoa only to realized it's been laced with acid.
Some of the highlights of the magazine are the alternate reality ads for white sneakers and a monthly "Khaki Box" subscription, delivered each month by "someone probably named Dave."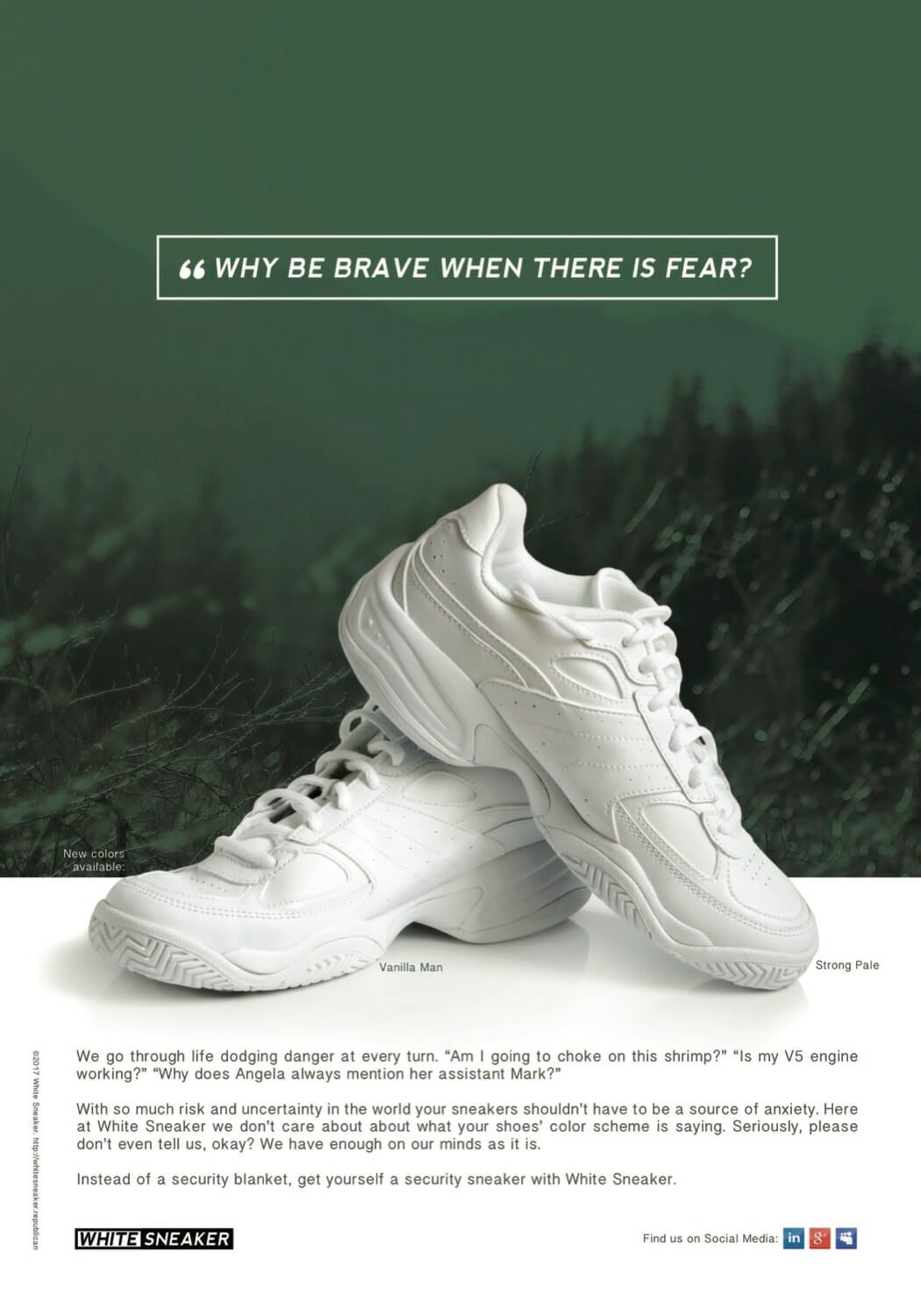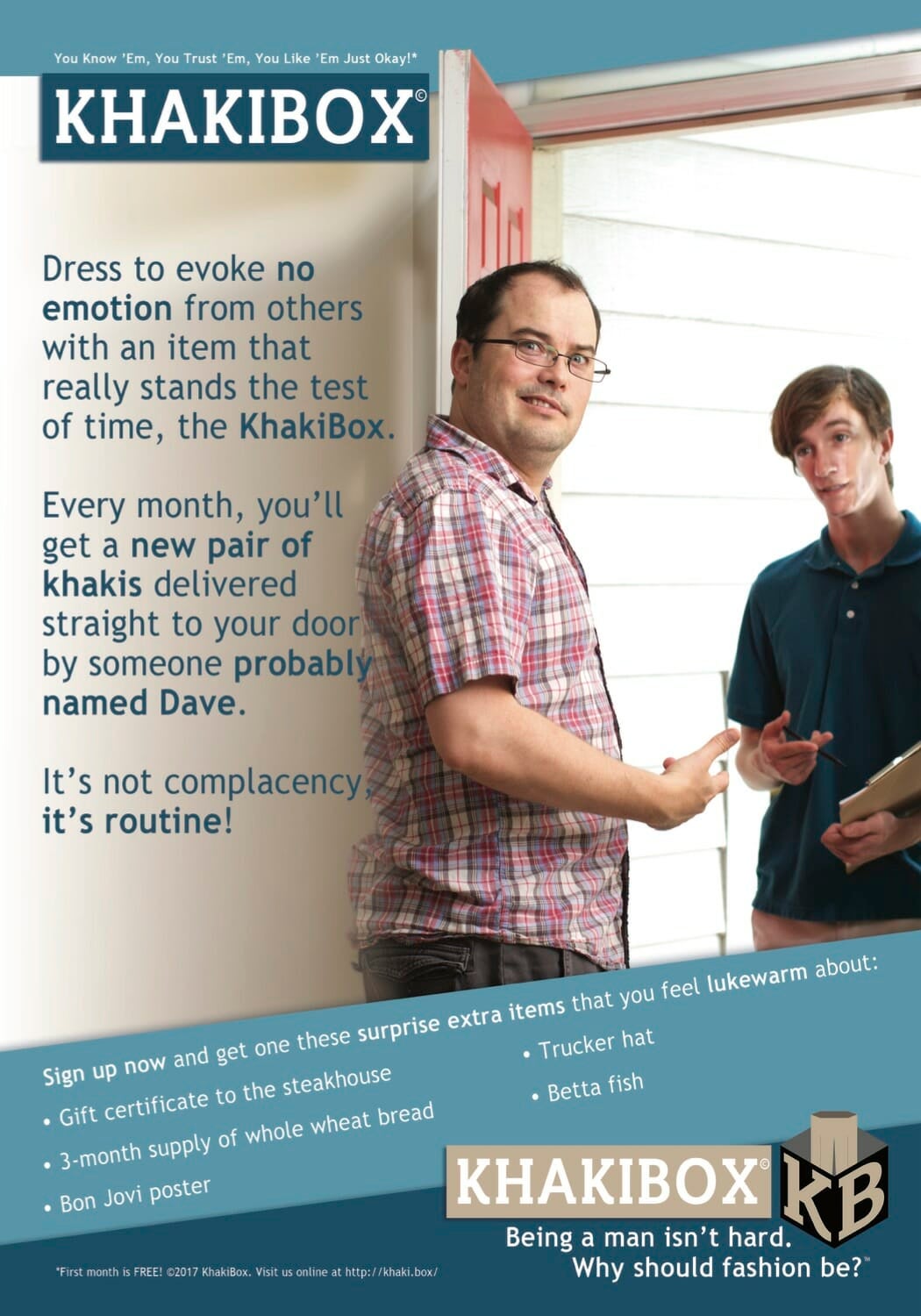 Other highlights include a list of "30 Paul Ryans Under 30."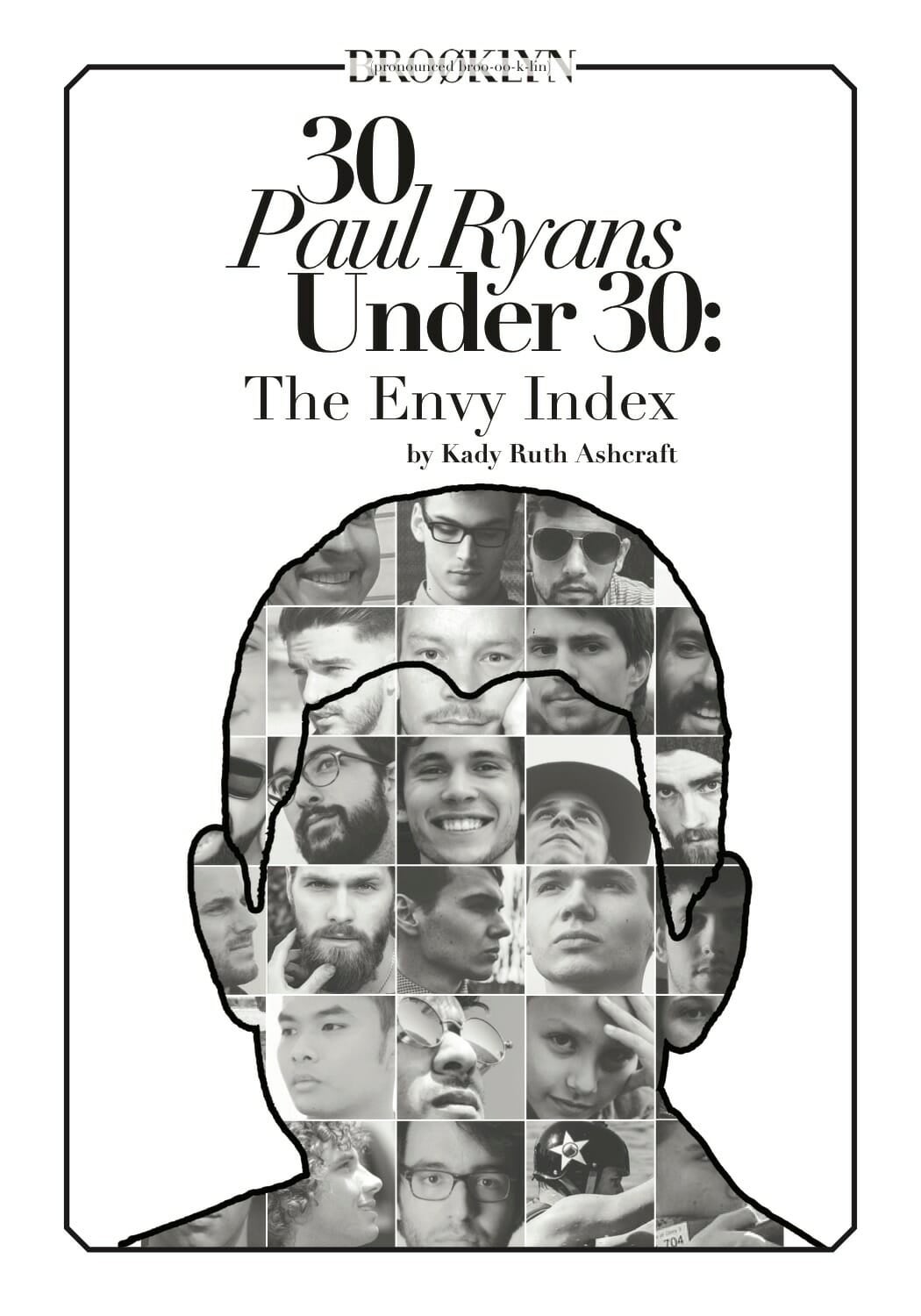 A fantastic architectural spread.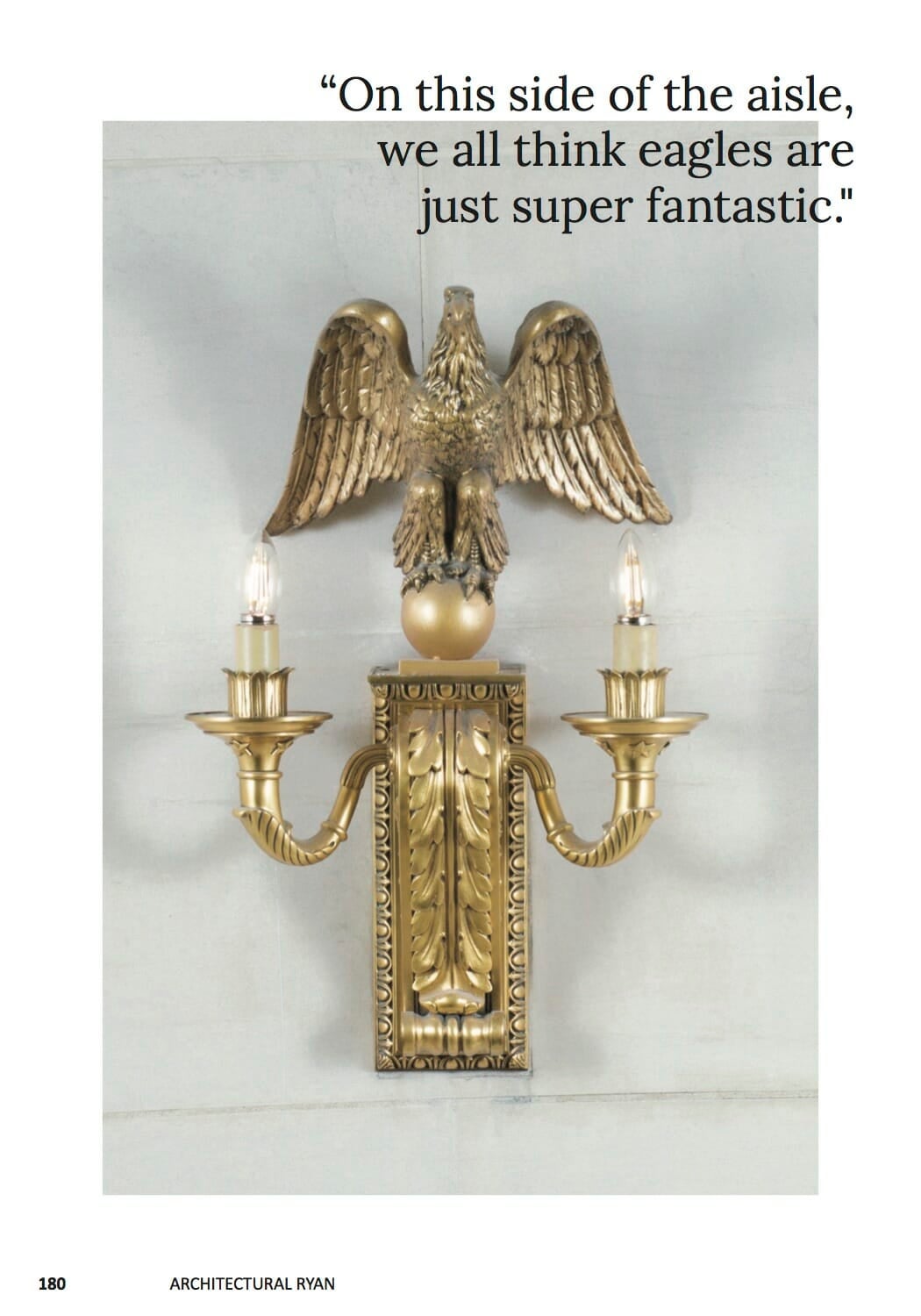 A riveting play-by-play of white lawmakers gathering to discuss corn.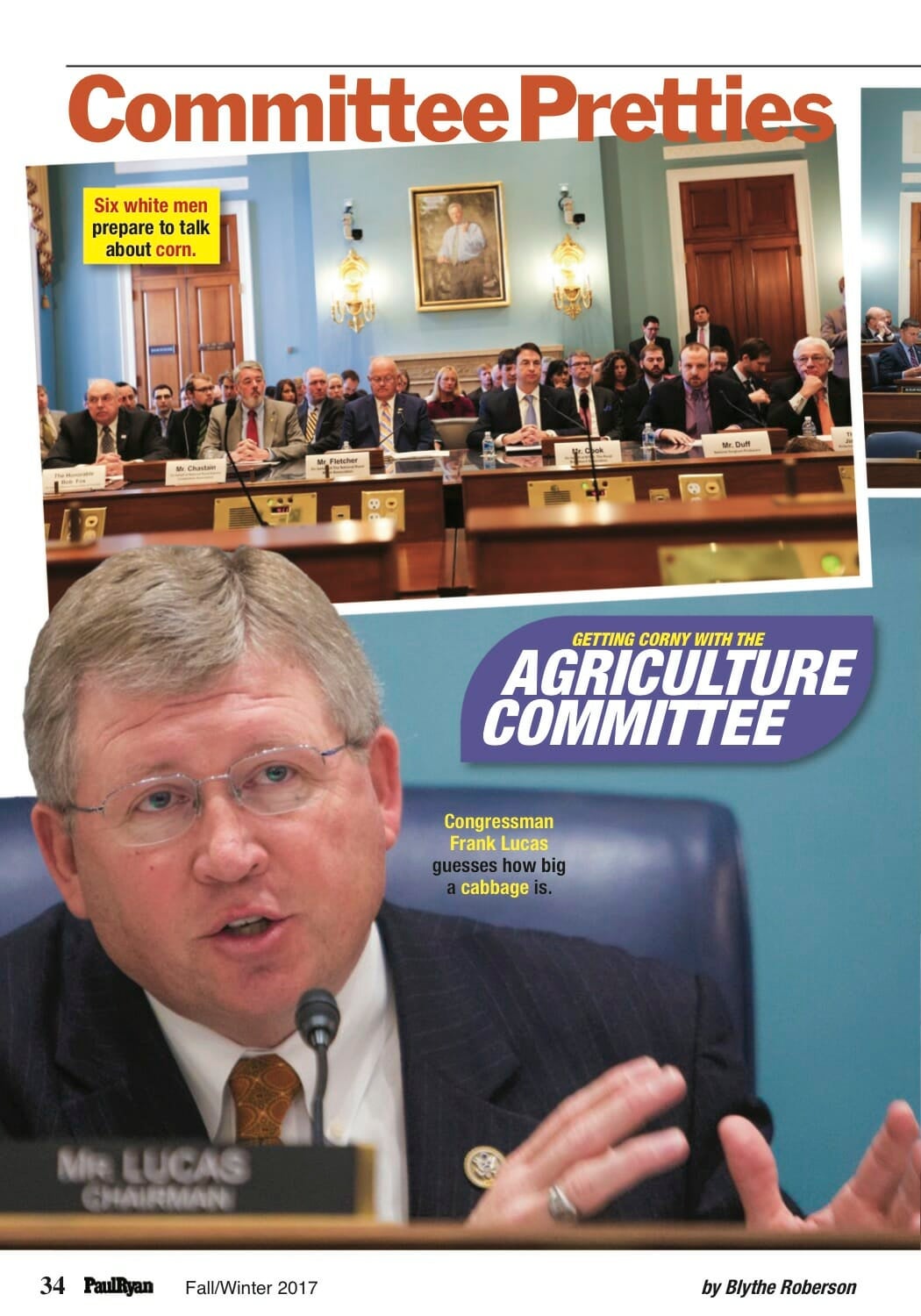 And a point by point on full-bodied wines and "how we can control them."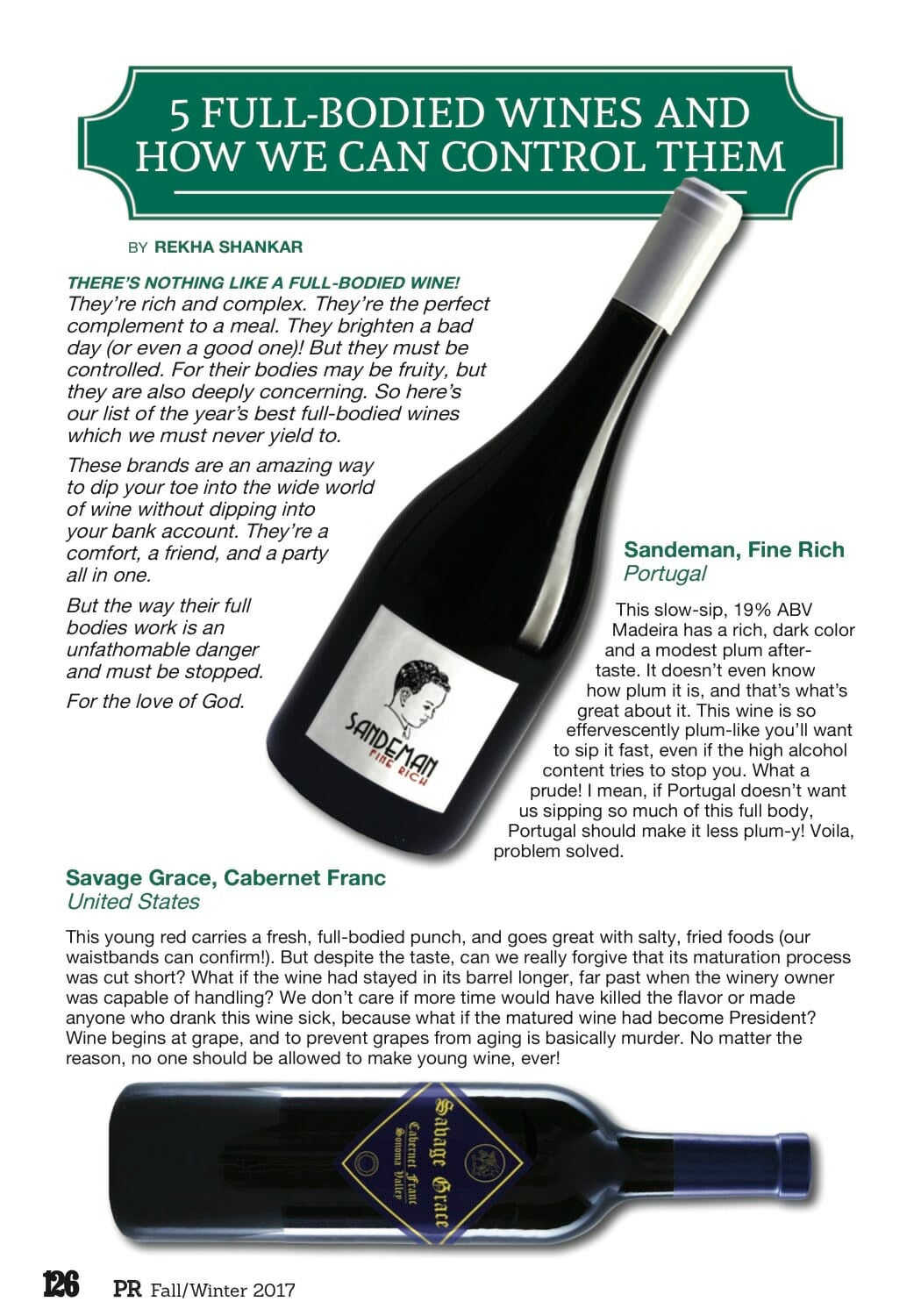 In a time when making light of our dark political landscape often seems impossible, Paul Ryan Magazine achieves the unthinkable: it's hilarious and outlandish yet subtle. It's a piece of comedy that mirrors its subject's sinister patterns by saying come on in, everything is fine here, while zeroing in on everything that isn't.
You can check out Paul Ryan Magazine in full here.