A pair of Ohio University students found themselves with a Twitter hit after they started tweeting news from police and fire scanners
One of the people behind @AthensScanner—which tweets information from scanners in the Athens, Ohio, area—started tuning in to the services' frequencies to keep abreast of news in the city.
The student, who spoke anonymously to the Athens Messenger, found the chatter entertaining, and started sharing first responders' information on Twitter. It now has more than 4,500 followers.
The first tweet, on Jan. 23, was as dry a news item as you might expect from a small college town.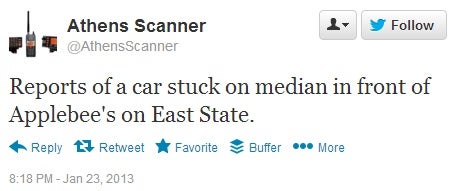 The relatively low-key news continued for a time, with the student keeping his word after @OUstonernation asked for warnings of drug-related news.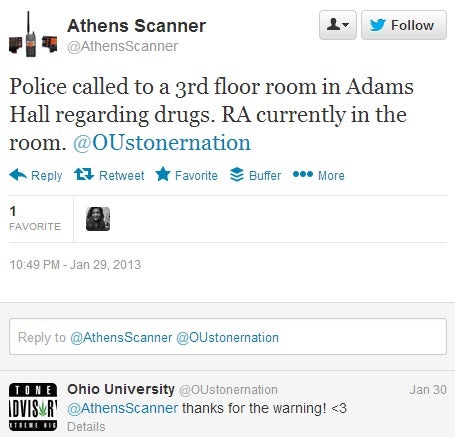 Just a week after starting the account, however, the student tweeted news of an armed robbery taking place close to campus. The university closed for the afternoon as a precaution, and sharing updates helped @AthensScanner jump from around 40 followers to more than 500 in one day. The account noted tidbits like cell towers being jammed, and traffic coming to a halt as students and staff tried to leave campus.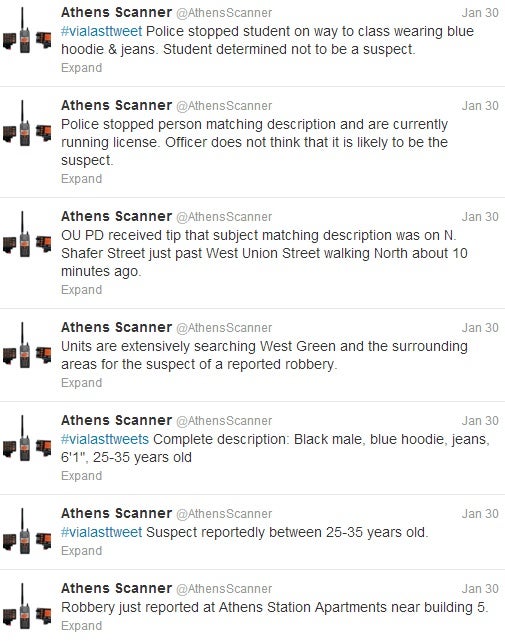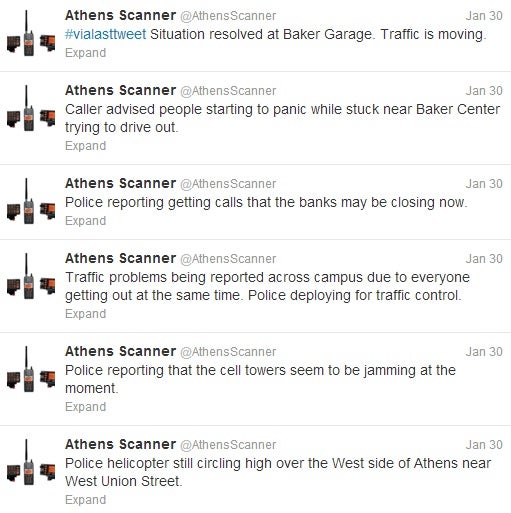 Followers aid the reporting by providing photos and first-hand accounts of incidents, while the student claimed to the Messenger that university administrators are keeping tabs on the account in case of other safety issues.
It's not all danger and serious news. The account also shares "entertaining drunken antics" in the town, while there's often a humorous slant to the tweets.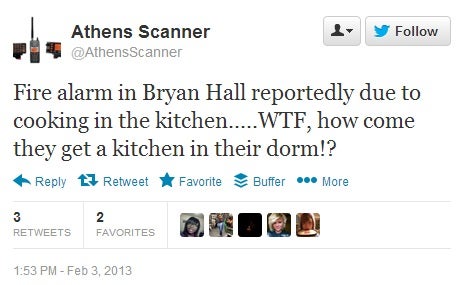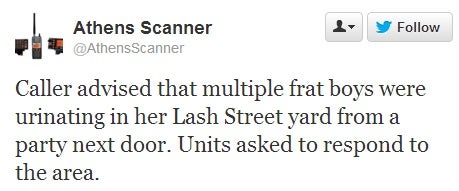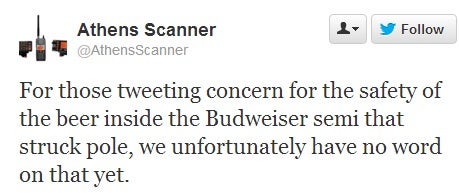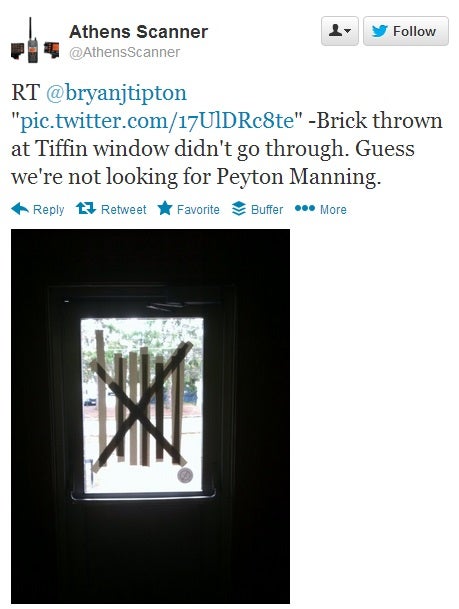 The anonymous student noted that he and another student run the account together, tweeting snippets from a portable scanner between around noon and 3am. While he's on a flexible schedule now, he said he might ask others to help take the reins during the fall semester. He plans to pass the account to other students after he graduates.
Fingers crossed that those who inherit the account will have something even more bizarre to share than news of a guy wielding a tomahawk.
Photo via Wikimedia Commons