Remember those obnoxious tests you took in elementary school that tested how well you followed directions? You'd be asked to read all the directions carefully before starting the test, and if you did, the directions would tell you not to take the test at all. If you didn't, you'd answer all the questions until you got to the end and were told you failed the test, because you didn't read the directions first. It was basically to find out if you were terrible with instructions or if you would've fared really well in 1930s Germany.
Earlier this week, NPR conducted a brilliant version of that test for April Fools' Day. Except instead of trying to trip up third-graders with ADD, the joke was on their online readers who comment on articles without reading the story itself.
Basically, here's what went down: Last Monday, NPR posted a link to a story on their Facebook page to a story with the headline, "Why Doesn't America Read Anymore?"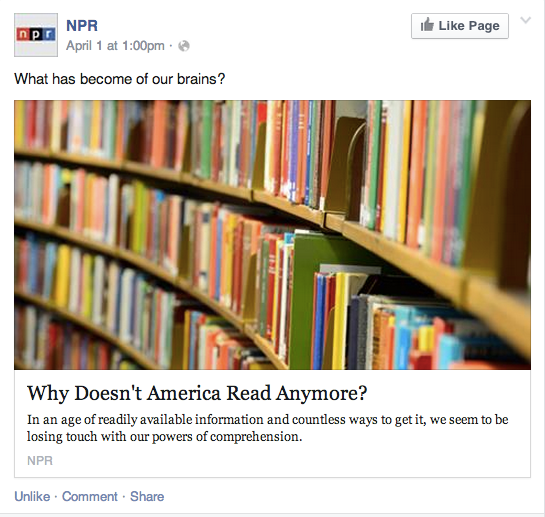 Screengrab via NPR/Facebook

Although the story looked legit, with art and a sub-hed and everything, if you actually clicked on the link, this is what popped up: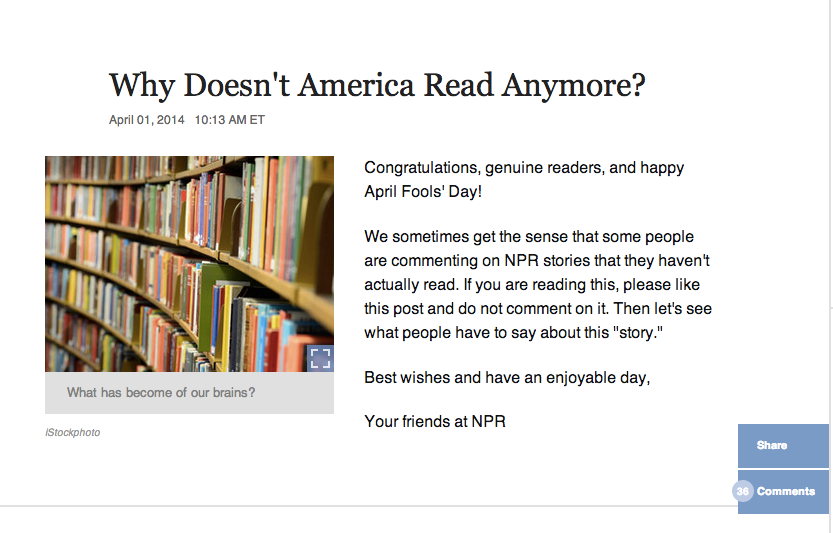 Clever, right? Because people do comment on stories without actually having read them all the time!
If you've ever spent at least two seconds perusing an Internet comments section, you can probably guess what happened next. That's right: Most NPR readers are those terrible third graders who failed the test. The original Facebook thread got more than 1,500 comments, mostly from people who clearly hadn't even clicked on the article.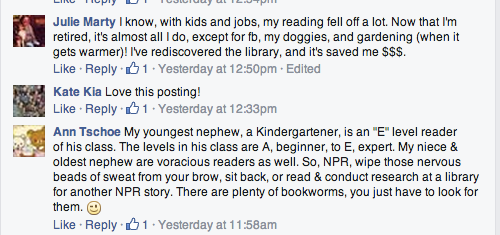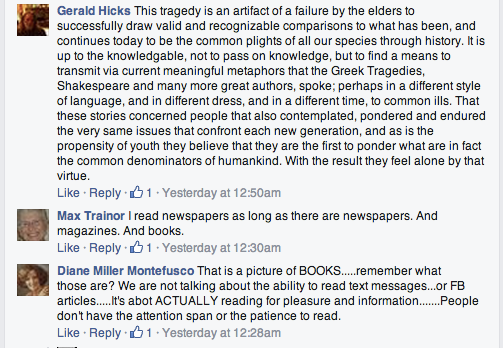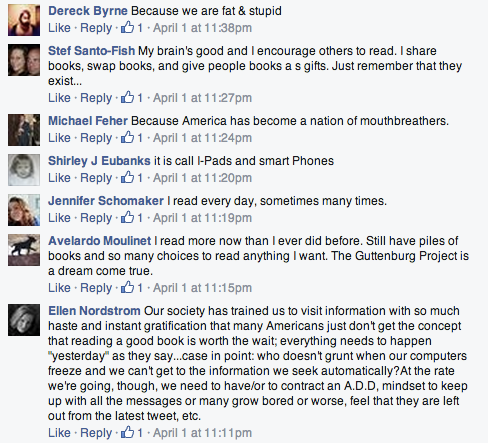 I believe the term for what you just did, Ryan Balas, is "epic fail."
So what can we learn from this? Either that NPR and other media outlets should do away with Internet comments sections altogether, or we should get rid of the articles and just replace them with comments sections. What say you, Daily Dot readers? Feel free to leave your thoughts in the comments, if you hadn't already.
H/T Mediaite | Photo by Annie Mole/Flickr (CC BY 2.0)