Sign up to receive this newsletter in your inbox. Read last week's newsletter here.
Good news for those missing new superhero blockbusters: Wonder Woman 1984 will stream on HBO Max starting Christmas Day. In today's Internet Insider:
Watching The Crown season 4 is a great distraction
What's something that ISN'T a meme but FEELS like a meme?
A brief introduction to Star Wars knitwear
---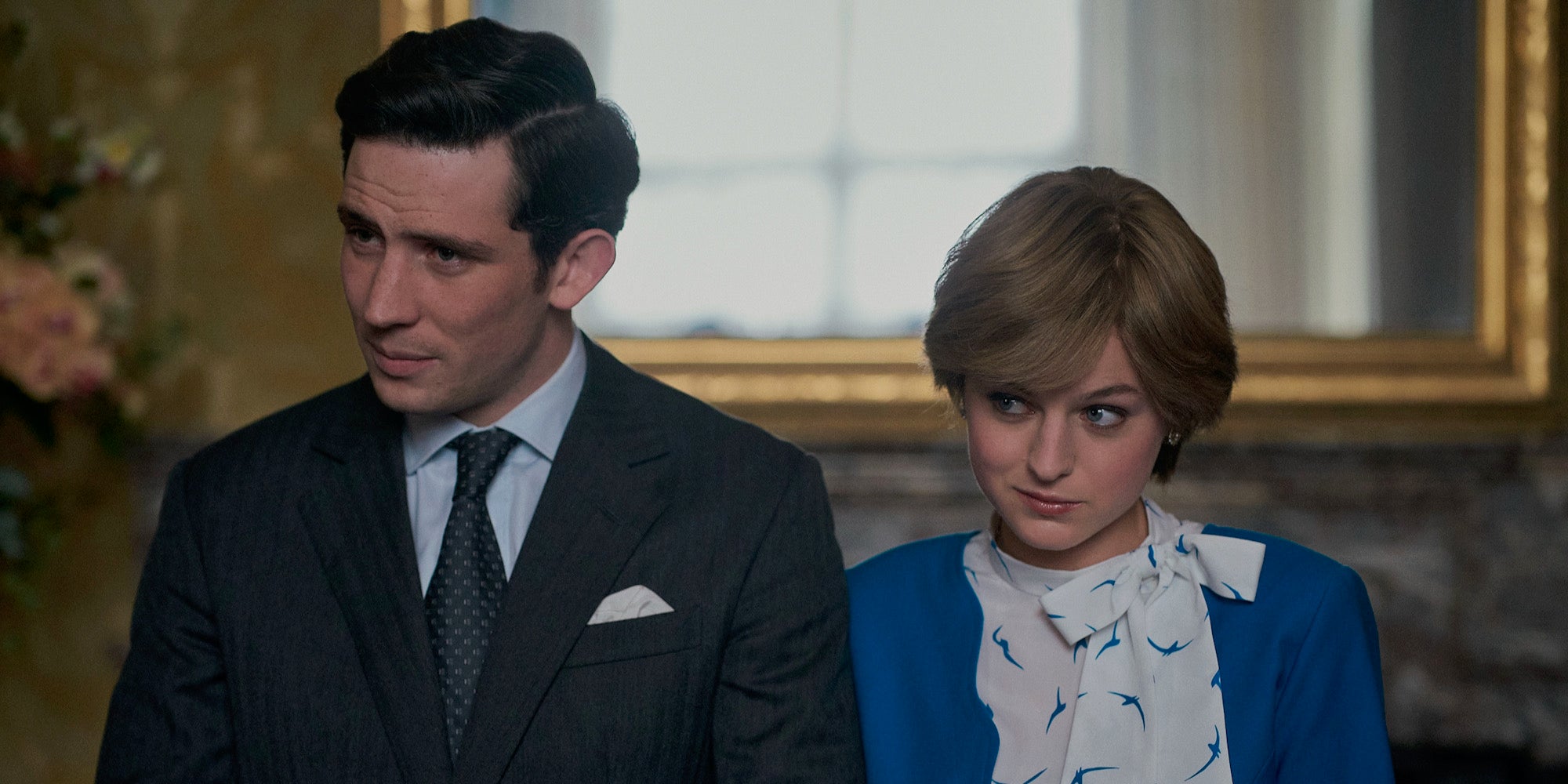 BREAK THE INTERNET
'The Crown' will send you down a rabbit hole
I hadn't watched much of Netflix's The Crown until last Sunday, when season 4 dropped—aka the season when Princess Diana arrives. And although it's a show that allows you to begin a fourth season without needing to know much about what happened in the previous seasons, I did need to Google a lot during and after each episode. For those blissfully unaware, The Crown focuses on Queen Elizabeth II's reign, from her marriage to Prince Philip to her impact in this current century.
I've visited Buckingham Palace in London, and I've casually read about the Royal Family, but I was unaware of many incidents and details depicted in the show. Of course, the Netflix series is fictionalized, and the writers sometimes create scenarios that never happened. But it's anchored by real events, like the Irish Republican Army (IRA) assination of Lord Louis Mountbatten, Prince Charles' great uncle. This season also focuses heavily on Diana, who became engaged to Charles when she was just 20 years old.
Emma Corrin's portrayal of a young Diana is stirring up talk about the beloved royal again, who died in a car crash in 1997. People are highlighting old interviews, where she spoke about her troubled marriage, as well as a biography written about her. But to me, one of the most interesting episodes of season 4 was not about Princess Diana. Instead, the episode featured the '82 palace intruder, Michael Fagan.
In real life, the Queen ran from her bedroom right after she saw Fagan in the room. In The Crown, she speaks to Fagan, who tells her about what it's like to be unemployed and struggling in England. It's an illuminating episode, but it's fiction. The real reason why Fagan snuck into the palace is because he was high on magic mushrooms that he had consumed months earlier. Yes, months! It's those kind of details that make Googling every episode of The Crown extremely worth it.
— Tiffany Kelly, culture editor
---
SPONSORED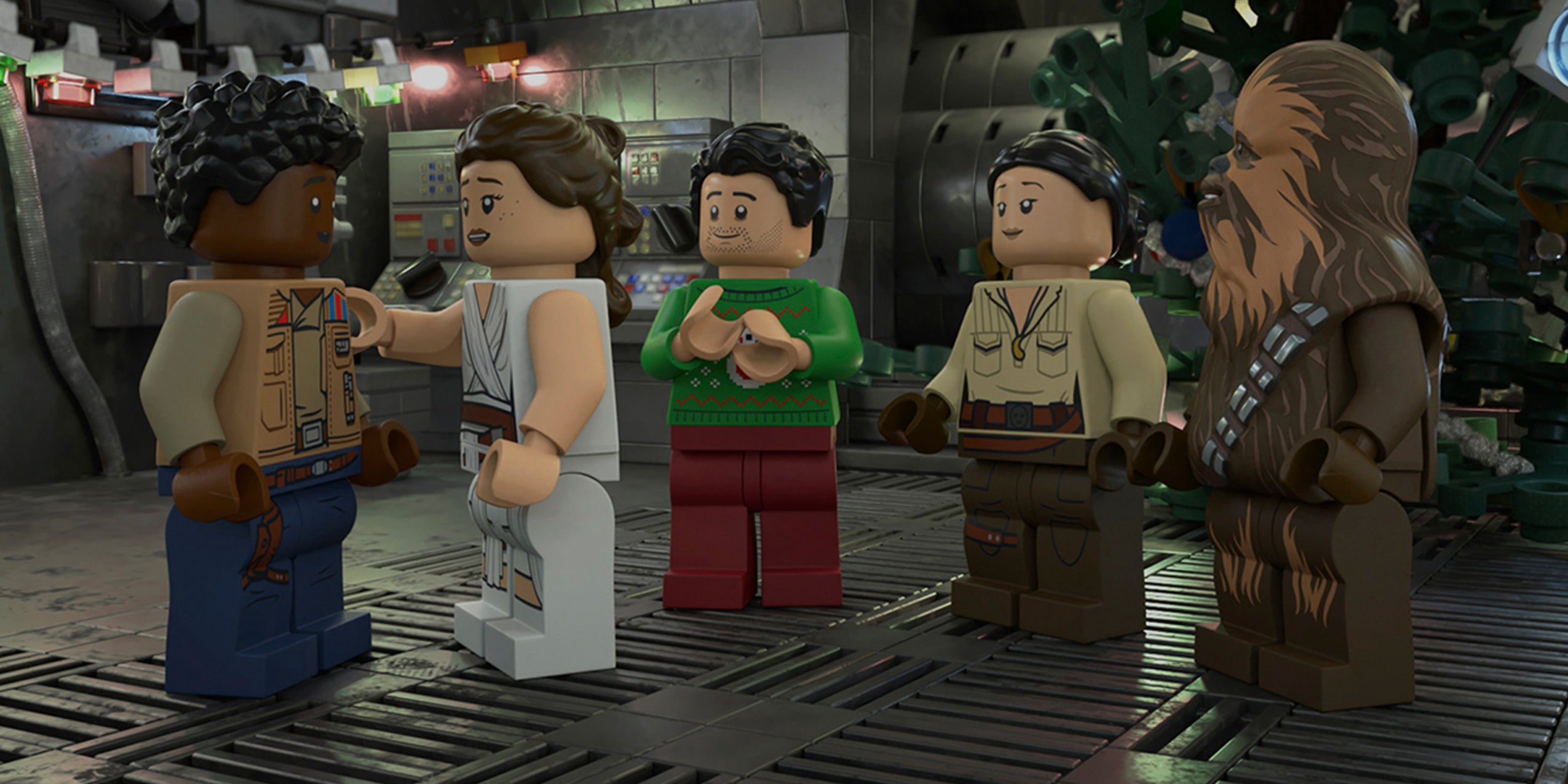 The original Star Wars Holiday Special is so bad, it makes The Phantom Menace look like The Empire Strikes Back. George Lucas famously said that if he could, he would find every copy of the special on earth and smash it with a hammer. Still, that abomination happened more than 40 years ago, and the Lego Star Wars Holiday Special is a lot better. In fact, it's an intergalactic celebration done right. Read More.
---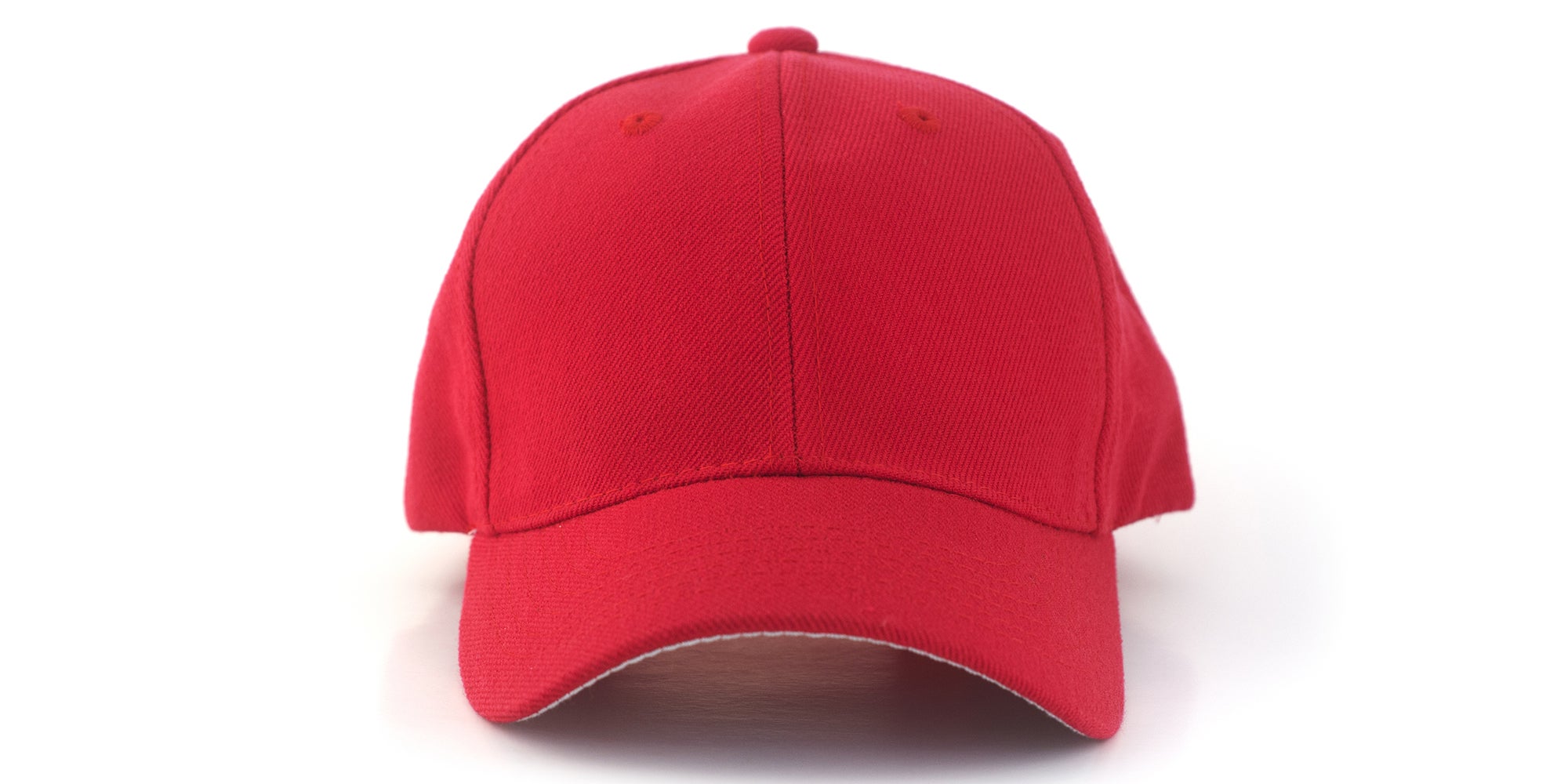 TWITTER MEMES
Looking for something that FEELS
A meme format has taken over Twitter, and it's causing a lot of people to ponder what ISN'T but FEELS.
The origin of the format appears to be Twitter user @abcdrih, who posted on November 10: "What's something that ISN'T racist but still FEELS racist to you?" She got things rolling with a few examples: "White men in flip flops," "jorts," and "people who don't wear face masks."
That tweet opened up the floodgates, and variations quickly followed, from "What's something that ISN'T Black but FEELS Black to you?" to "What's something that ISN'T gay but still FEELS gay to you?"
Reached for comment, @abcdrih, who goes by Rebecca on Twitter, told the Daily Dot: "Well, I like to ask random questions on my account and I guess this is one that caught on with a lot of people. I didn't realize it would blow up like that to where brands like SportsCentre and CBC would use that format. I wish there was a way I could monetize viral tweets especially during COVID."
Read the full article here.

— Audra Schroeder, senior writer
---
RECOMMENDED
---
GALACTIC FASHION
A brief intro to 'Star Wars' knitwear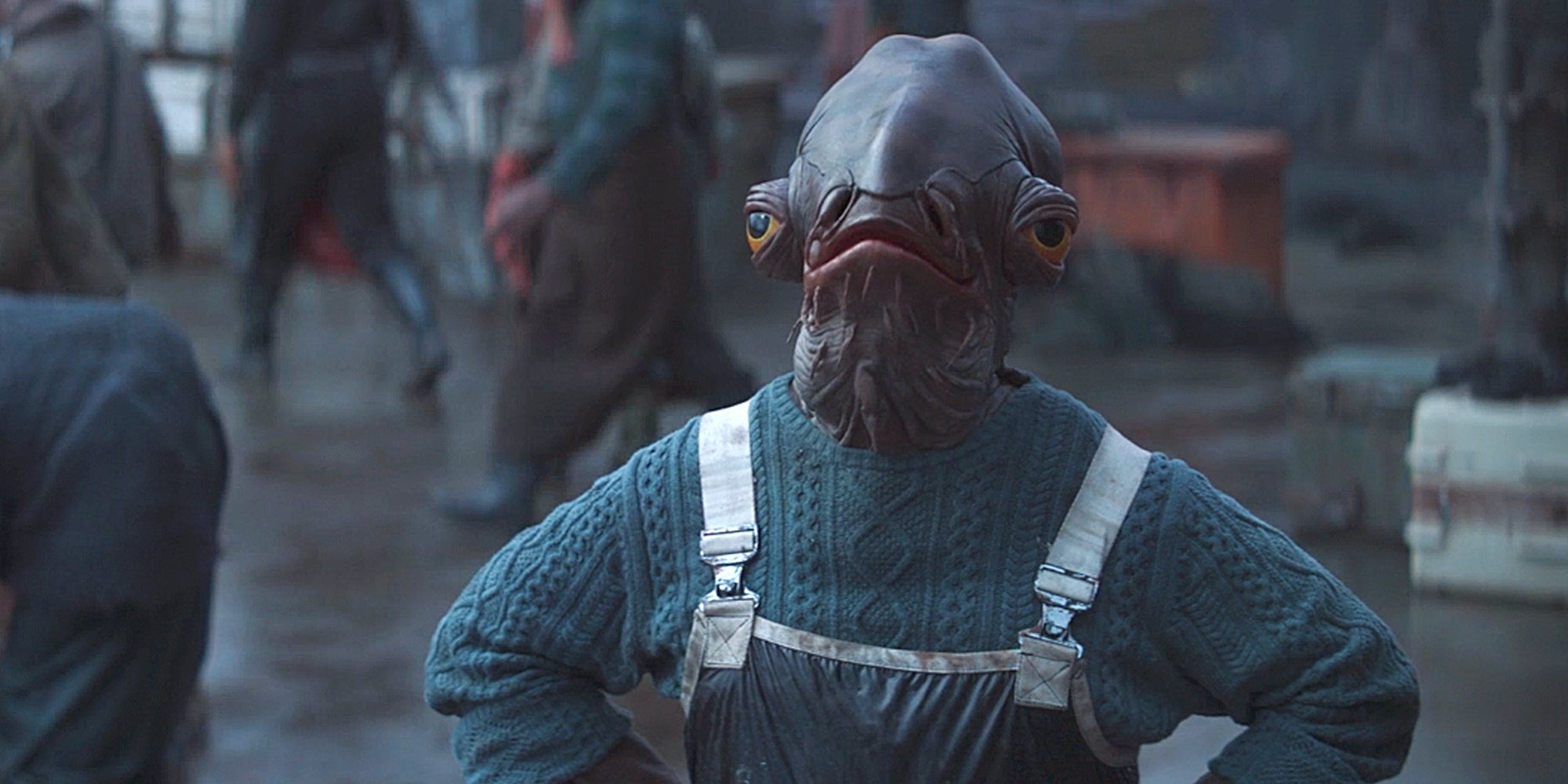 The most talked-about scene in The Mandalorian's Nov. 13 episode, "The Heiress," wasn't the introduction of a live-action Bo-Katan Kryze, nor was it the eventual promise of Ahsoka Tano, one of Star Wars' most beloved characters. And, no, it didn't involve another scene of Baby Yoda eating soup.
The scene was far more inconsequential to the plot but just as important. And it involved a fisherman sweater—a very good bright blue sweater worn by a nameless Mon Calamari dock worker. He's become people's new favorite character in his own right for purely aesthetic reasons.
Why knitwear stands out in Star Wars
What's surprising about the sudden appearance of knitwear in The Mandalorian is how much it stands out. Unlike other fantasy and sci-fi franchises, knitwear—or even knitting itself—isn't as much of a thing in Star Wars.
Knitting first appeared in Delilah S. Dawson's 2017 Star Wars tie-in novel Phasma. The knitting needles that Vi Moradi—one of the book's protagonists who fans will also recognize as one of the main characters in Galaxy's Edge—used to knit her brother a sweater "look more like primitive weapons than elegant tools." But it seems to be an uncommon practice, kind of like how rare physical books are in an entire galaxy stocked with datapads.
Read the full article here.
— Michelle Jaworski, staff writer
---

The gorgeous costume design of If Beale Street Could Talk
In this week's episode of Behind the Seams, we looked at the gorgeous 1970s costumes of If Beale Street Could Talk. Directed by Barry Jenkins (the filmmaker behind the Oscar-winning movie Moonlight), Beale Street is a masterpiece of visual storytelling, featuring beautifully symbolic color choices and a clever grasp of 1970s fashion. And don't worry, you don't need to have seen the movie to watch the episode!
Subscribe to Behind the Seams so you never miss an episode.
---
MEME OF THE WEEK

People are now copying Twitter's fact-checking label for self-deprecating memes.
---
WORK SLACK
"How did they get a candid shot of me in the third photo?"
— Michelle Jaworski, staff writer, talking about the rescued Rockefeller owl
---
Now playing: "Blade Runner Blues" — Vangelis (From the Blade Runner soundtrack)