Here at the Daily Dot, we swap GIF images with each other every morning. Now we're looping you in. In the Morning GIF, we feature a popular—or just plain cool—GIF we found on Reddit, Canvas, or elsewhere on the Internet.
It's how Steve would have wanted it. Almost. And then he would have strangled the person responsible for the washed-out colors in the rainbow.
The Macintosh computer was Steve Jobs' baby, and he pampered it while excoriating the engineers who put it together. Nothing, nothing was too minute a detail for him to contemplate: not the curvature of the corners, not the separation of the color bars on the logo, nothing. A friend of mine, hoping to get a rise out of the famously serious demigod, once asked him if he'd personally fondled every touch-screen glass he'd considered for the iPhone. Jobs stared at him a moment and then said, simply, "Of course I did."
Of course.
And so it is to Steve, and his puckish spirit of discovery and joy, that we dedicate today's Morning GIF: a time lapse of Apple (née Macintosh) products over time, from the brand's beginnings in the iconic year of 1984, to its denouement (or is it?) in 2013. All that is great shrinks over time.
Steve, this one's for you.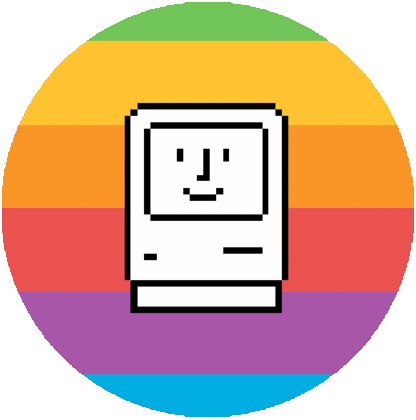 GIF via Transparent Alice/Tumblr