Here at the Daily Dot, we swap GIF images with each other every morning. Now we're looping you in. In the Morning GIF, we feature a popular—or just plain cool—GIF we found on Reddit, Canvas, or elsewhere on the Internet.
How's Snowpocalypse treating you?
Have you managed to dig your way to work, where you are reading websites instead of working, because your boss didn't make it? Or are you tucked up in your cozy living room wearing Uggs and drinking coffee the way you like it brewed because the cheap roommate who always skimps on the beans is stuck at his girlfriend's house across town? Wherever you are, stay safe and stay, inasmuch as possible, inside.
Forever alone and warm is always better than forever alone and stuck in the snow. Right, Charlie?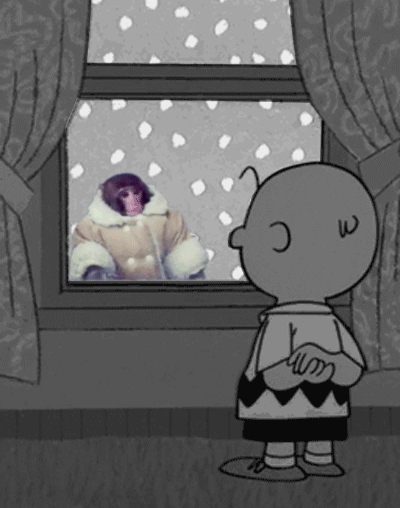 Peekasso's poignant GIF (titled "Famous People Are Stupid and Lonely) has 6,032 notes and at least that many awwws.