A former intern for Mitt Romney and two other leading Republican figureheads was arrested on Tuesday over allegations that he spent much of the past year operating a sexual extortion scheme against a number of his former classmates.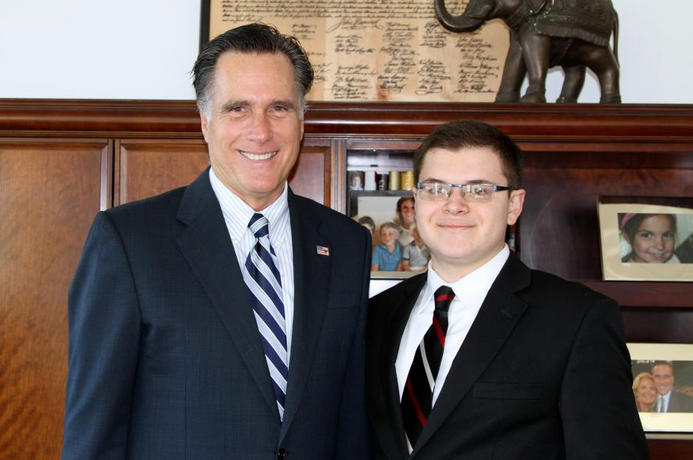 According to an FBI report, 21-year-old Adam Savader, a Michigan native who attended George Washington University and held down internships for Romney, Paul Ryan, and Newt Gingrich, used an anonymous phone number via Google Voice to send threatening text messages to up to 15 different women from three states between the months of May 2012 and February 2013.
In the messages, he would claim to possess nude photos of the women and threaten to release the photos online and to their loved ones unless they agreed to send him more. He also demanded to at least one of the women that she answer "a series of personal questions, relating to sexual preferences, positions, etc.," according to the FBI complaint. In more than two cases, he told the women that he was masturbating to their stolen pictures. 
"I swear on all that is holy," he allegedly texted to one woman. "If you fuck with me again I will send these to your parents. 
I have no problem sending them to ur parents, friends and sorority sisters unless you cooperate by answering me.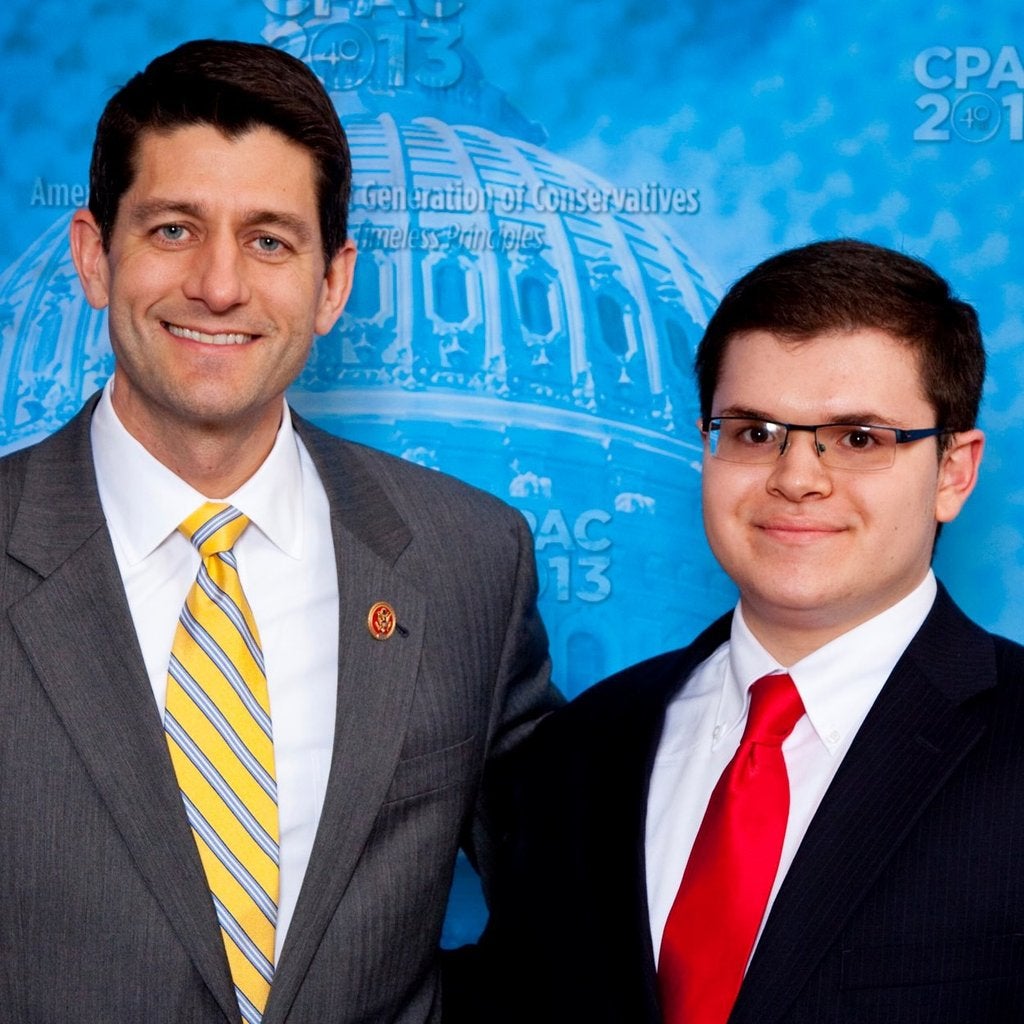 "He creeps me out," a source told BuzzFeed. "He was that dude you'd see everywhere in the conservative world." Another source, a former Romney campaign staffer, said, "He just kind of, like, sauntered around the office a lot."
Savader was arrested after one victim contacted the Ann Arbor (Mich.) Police Department, who referred the case to the FBI, who tracked the 21-year-old down by locating his IP address. 
The man—whose Facebook profile reads like a who's who of the Republican party, with pictures of Tucker Carlson, Dana Loesch, and anti–Barack Obama sentiment lining his photostream—has not yet been charged but is currently being subject to an FBI investigation. Should the Bureau determine that he is a suspect in the extortion, he will go to trial on felony charges, facing a maximum penalty of five years in prison.
Photo via Adam Savader/Facebook