Business Insider recently published a story with a headline that had had a lot of millennials shrieking as they saw that the newest thing we're being blamed for is buying too many houses.
It was only a few years ago when millennials were being berated for ruining the housing market by failing to buy enough houses—all because of our apparent love for avocado toast, on which many commentators seemed to believe we were spending housing deposits worth of money on every year.
Now we're now buying too many houses and keeping the poor Boomers from acquiring multiple properties that were theirs by right.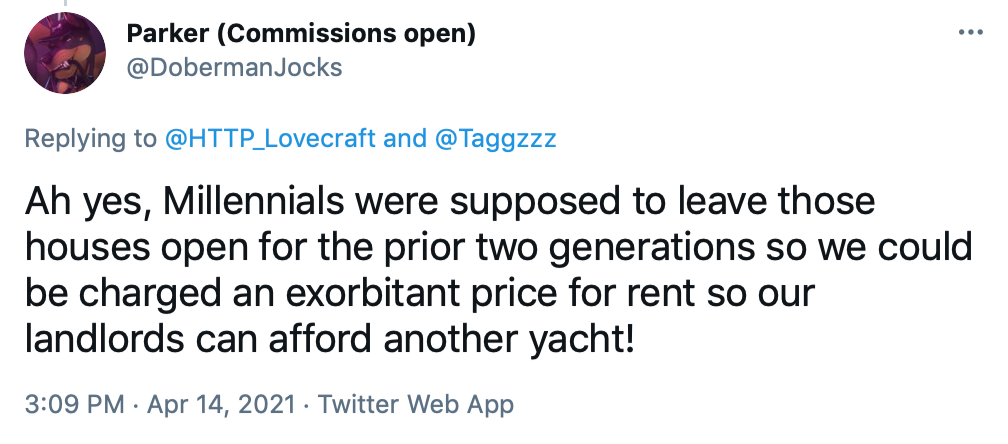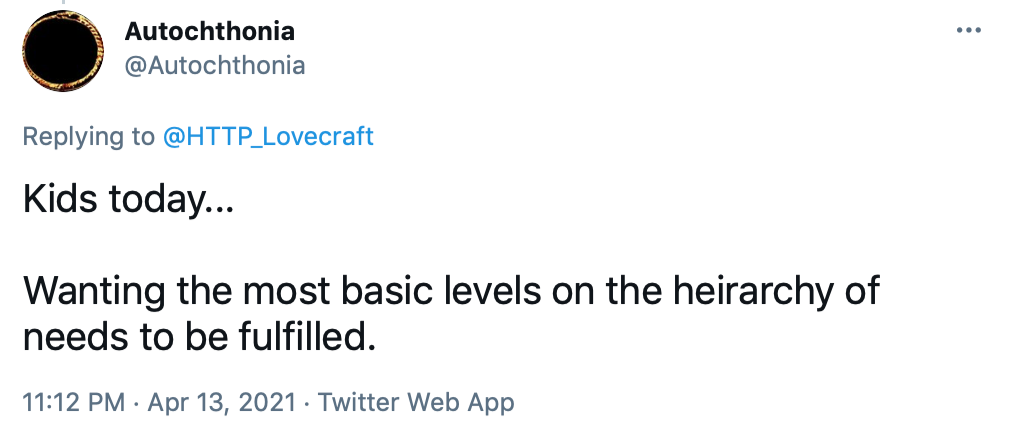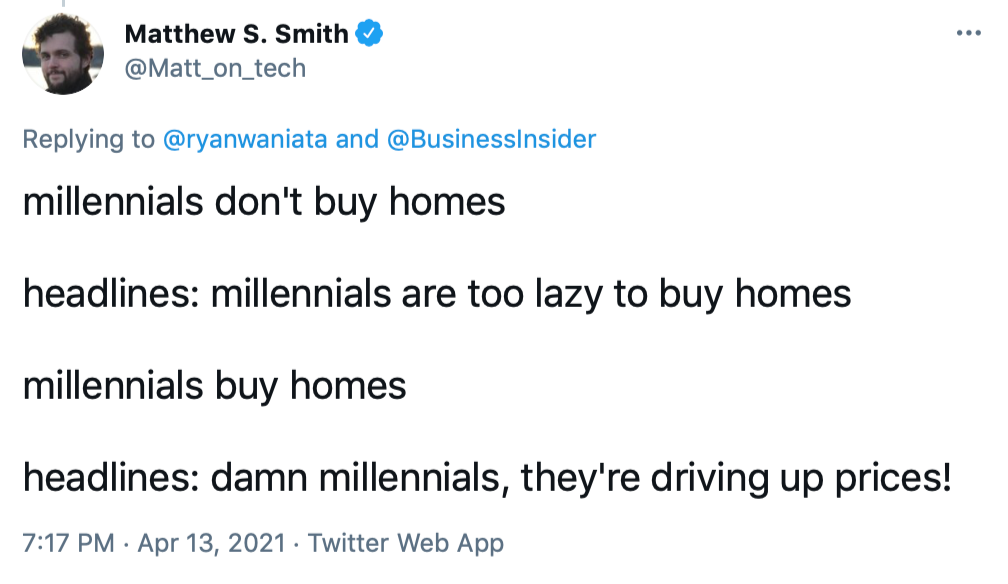 It truly is incredible how no matter what millennials do, they'll find something to blame us for. Especially if it involves either the economy or the basic necessities of survival.




There is a long-term housing crisis in America, but it's not caused by too many not-so-young people (remember, the oldest millennials are pushing 40) buying themselves starter homes. While the article acknowledges a serious lack of new builds is contributing to the crisis, there's a lot more to it than that. A lack of affordable housing, while developments full of overpriced McMansions stand empty, wealthy people and corporations buying up investment properties only to let them stand empty, and the effects of cOVID and racism are all actual reasons people are struggling to find adequate housing right now. But acknowledging any of that would involve criticism of the people and structures responsible, and part of the shell game of America is ensuring they maintain their hegemony unchallenged.