Say what you will about Dirty Jobs star Mike Rowe, but he knows how to stay on brand when it comes to social media. The Discovery Channel's golden boy took to Facebook on Monday to announce that he's letting his new puppy name himself via a round of "Puppy-Poop Bingo." 
On Saturday, Rowe posted a series of adorable snaps, proclaiming that he adopted a two-month-old terrier mix. Rowe turned to fans on Facebook, crowdsourcing name options for his newly adopted canine who "craps like a puma." 
Monday, after "a brief focus group," a pool of some 86,000 comments were narrowed down to six names. Rutt, D.J., Barksy, Freddie, Travis, and Sampson were equally mapped on a puppy pee pad, and Rowe announced the craptacular naming game had begun.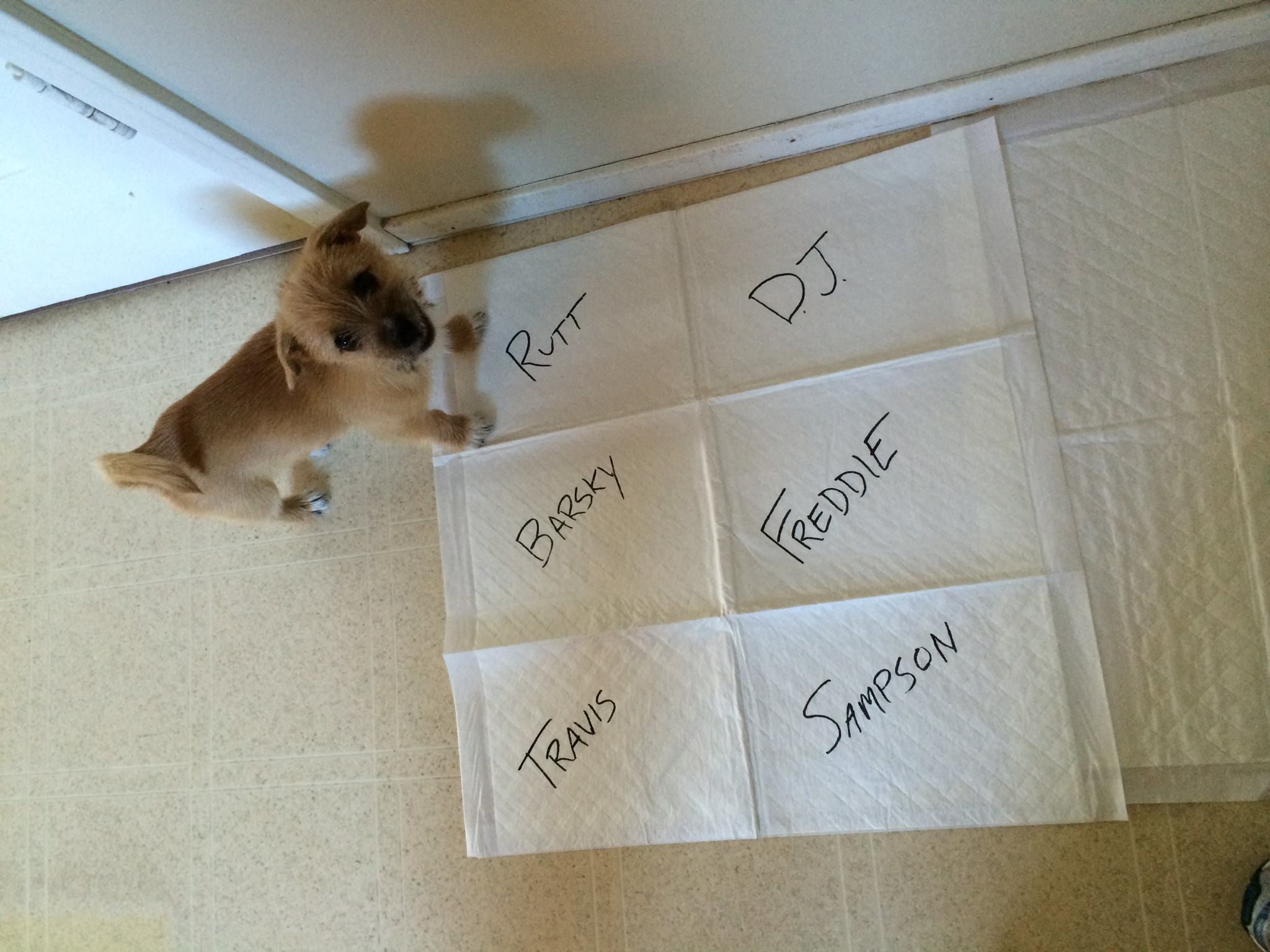 Image via Facebook
Mark Schultz had a superb idea. Puppy-Poop Bingo. I've got to run out for a few hours. When I return, we'll have a winner. God-willing.
Facebook commenters were quick to point out a few fatal flaws in the game. What if the unnamed dog missed the pad entirely? Would he piss away his chance at a decent name and be saddled with "Linoleum" for the rest of his life? If he drops two torpedos in this game of naming Battleship will Rowe hyphenate? Only time will tell where the droppings fall, and we'll be sure to let you know when they do. 
Let's just hope this trend doesn't take hold with trendy Brooklyn parents when it comes to naming their offspring. No one wants to go to that naming party.