Michael Jordan, the greatest basketball player and most intensely unfashionable male who ever lived, is putting his extravagant suburban mansion up for auction Nov. 22. 
This is huge news for really rich Bulls fans and people who will only buy homes owned by men who sought out "ultra seclusion" so intensely that they imported 150 trees to line the property, then put a giant "23" on their driveway's fence. 
The Highland Park property, being auctioned off by Concierge Auctions for the opening estimated price of around $29 million, comes with nine bedrooms and 15 bathrooms, a full-size basketball court, and a pool with a grassy knoll island in the middle. It's lush. It's overstated. It's exactly what you'd expect from a 1990s icon who bears the initials of "M" and "J."
Better than the mansion, however, is the accompanying video for the auction that Concierge has provided. 
This nine-minute dandy comes narrated by the biggest doofus you went to high school with and opens with a quote—a musing so spectacular that it could only come from MJ.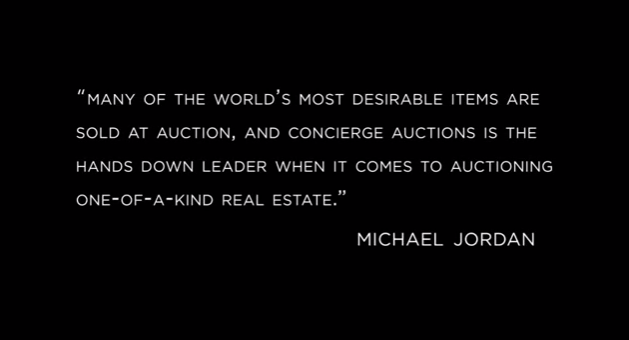 From there, we're whisked away to said doofus, who's standing in front of Jordan's fence like a used car salesman.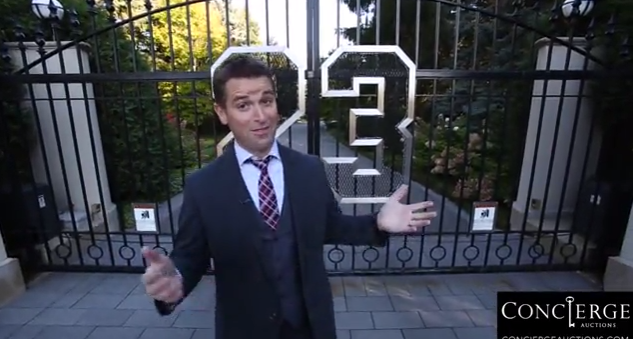 "The 23 on the fence says it all: This is Michael Jordan's house."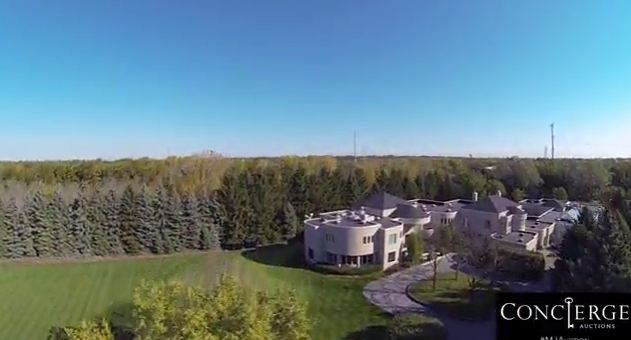 This, by the way, is Jordan's property. 
After a quick aerial shot of the property, we're treated to a testimonial about the place by former teammate Randy Brown, who's evidently been by for breakfast a few times. Highlights of Jordan's playing days weave in and out, and we're eventually taken inside the home to get shots of, among other things, a piano! (who plays?) and a dinner table custom-made with engravings mirroring the streets of Baghdad.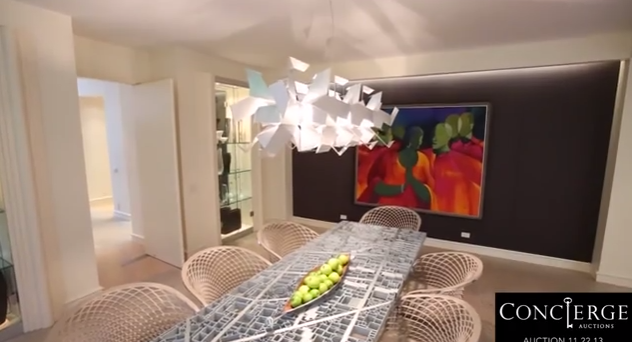 I guess that's Baghdad.
We get another great shot of the Bradley Cooper narrator when he takes us over to Jordan's basketball court, which lays out with the Miami Heat colors and apparently bears a very pristine dribbling echo.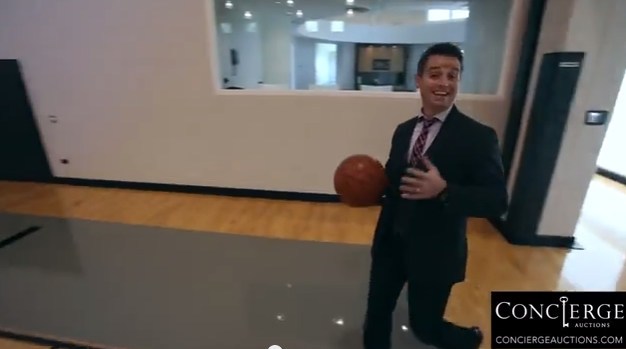 The next stuff you see is a series of montages alternating between Jordan's most iconic moments and panoramic views of the court. Here's one shot of the charity stripe mixed with Jordan's push to get open before launching off "the Shot."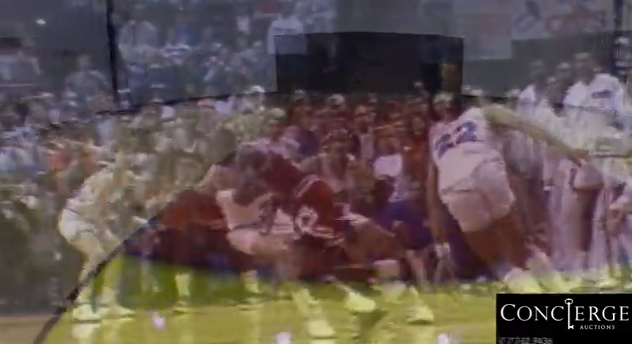 Makes you want to buy a house, doesn't it? 
As everybody involved reiterates, the auction's going down Nov. 22. You only need $29 million to enter into the auction. Anybody got a Kickstarter?