The statue of Melania Trump in her hometown in Slovenia has been taken down after being set on fire by persons unknown.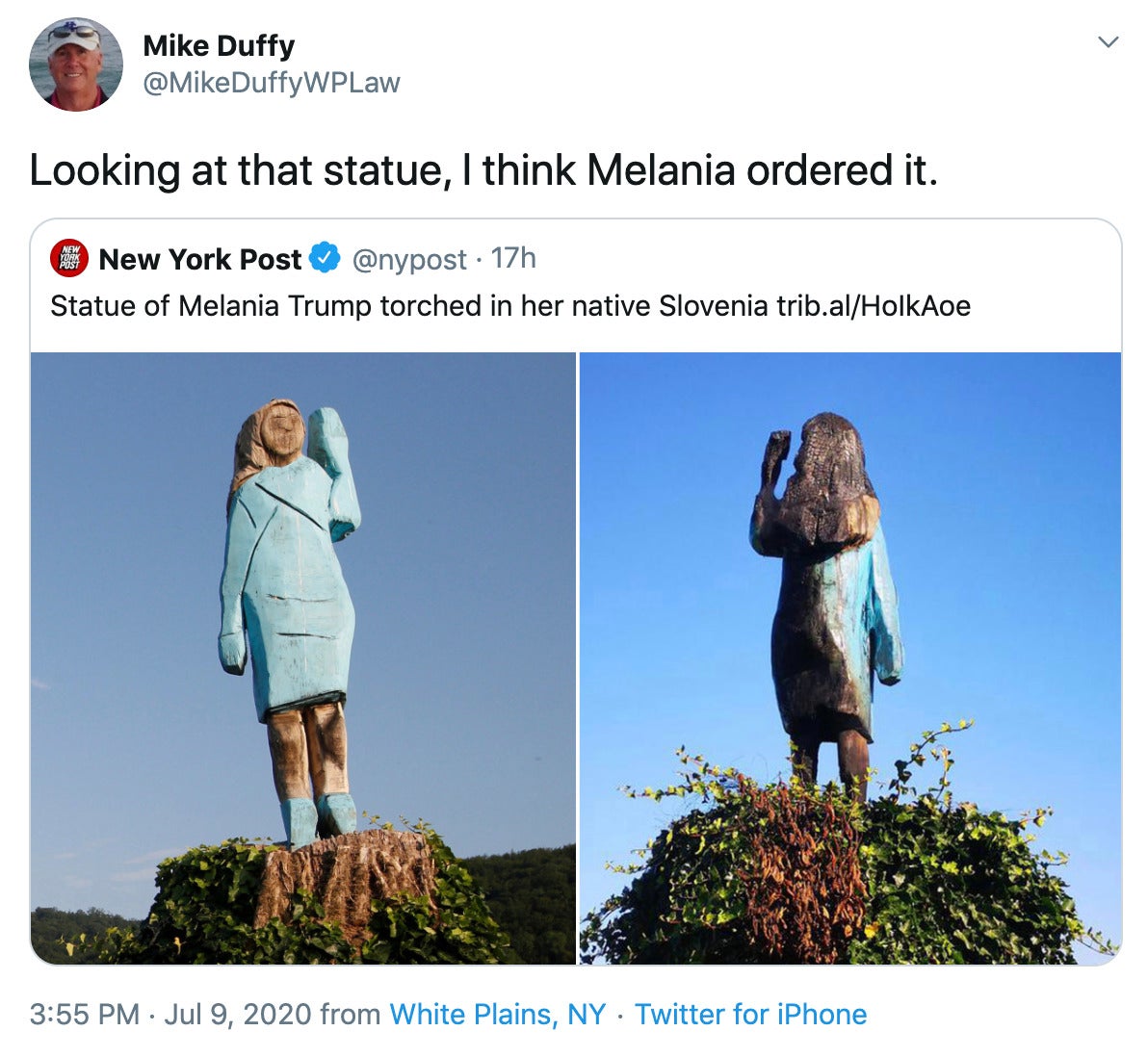 The statue, which was carved by chainsaw from a living tree, is renowned for bearing very little actual resemblance to the First Lady or indeed to any human woman. It became a tourist attraction, but the statue wasn't meant to celebrate the First Lady. Instead, it was commissioned by American artist Brad Downey to serve as a political statement on Trump's inconsistent approach to immigration, and the hypocrisy of marrying an immigrant while trying to reduce their overall numbers.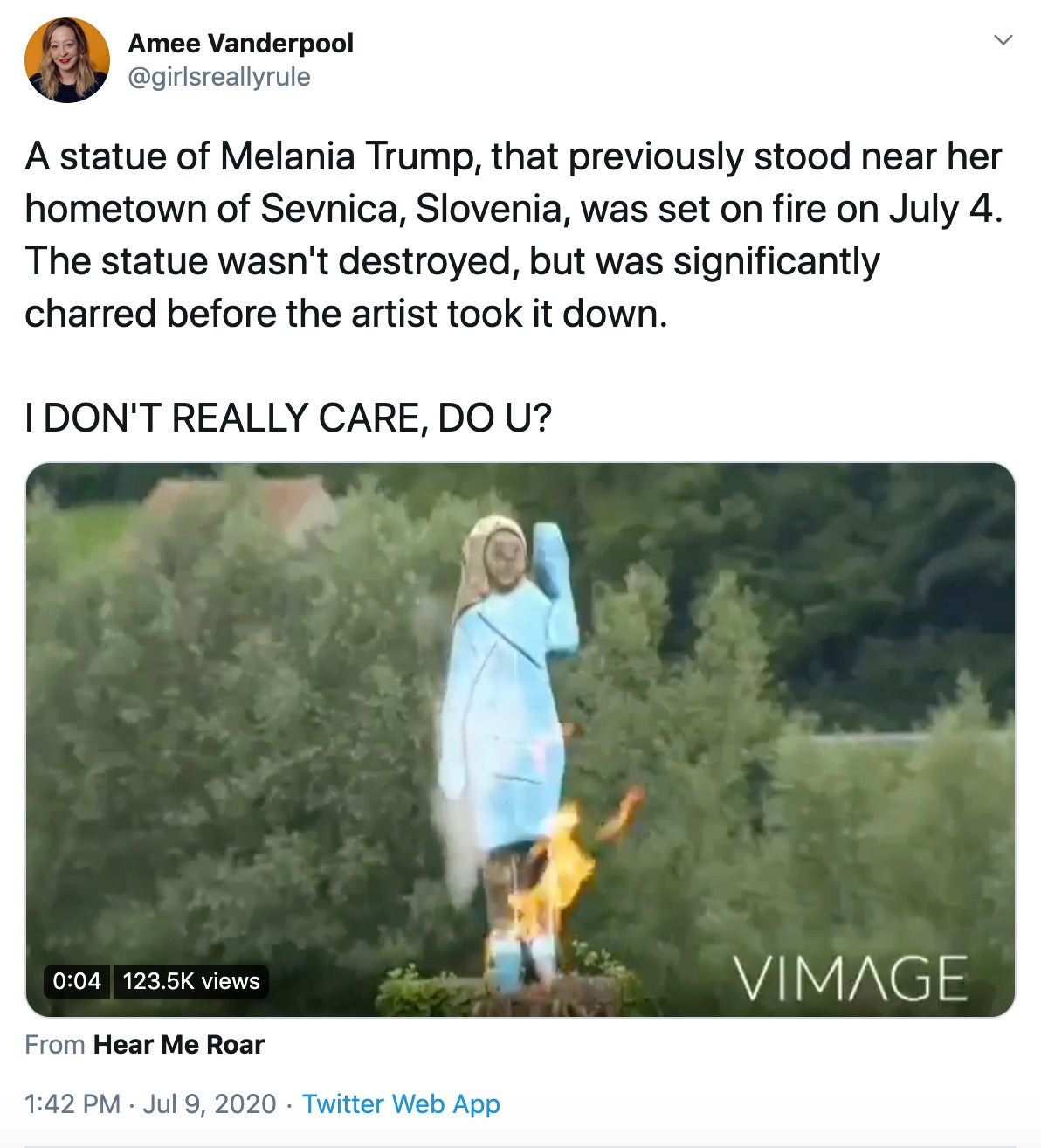 The statue was unpopular with locals due to both its appearance and the message, with residents calling it a "disgrace" and claiming it bore more resemblance to Smurfette than the First Lady.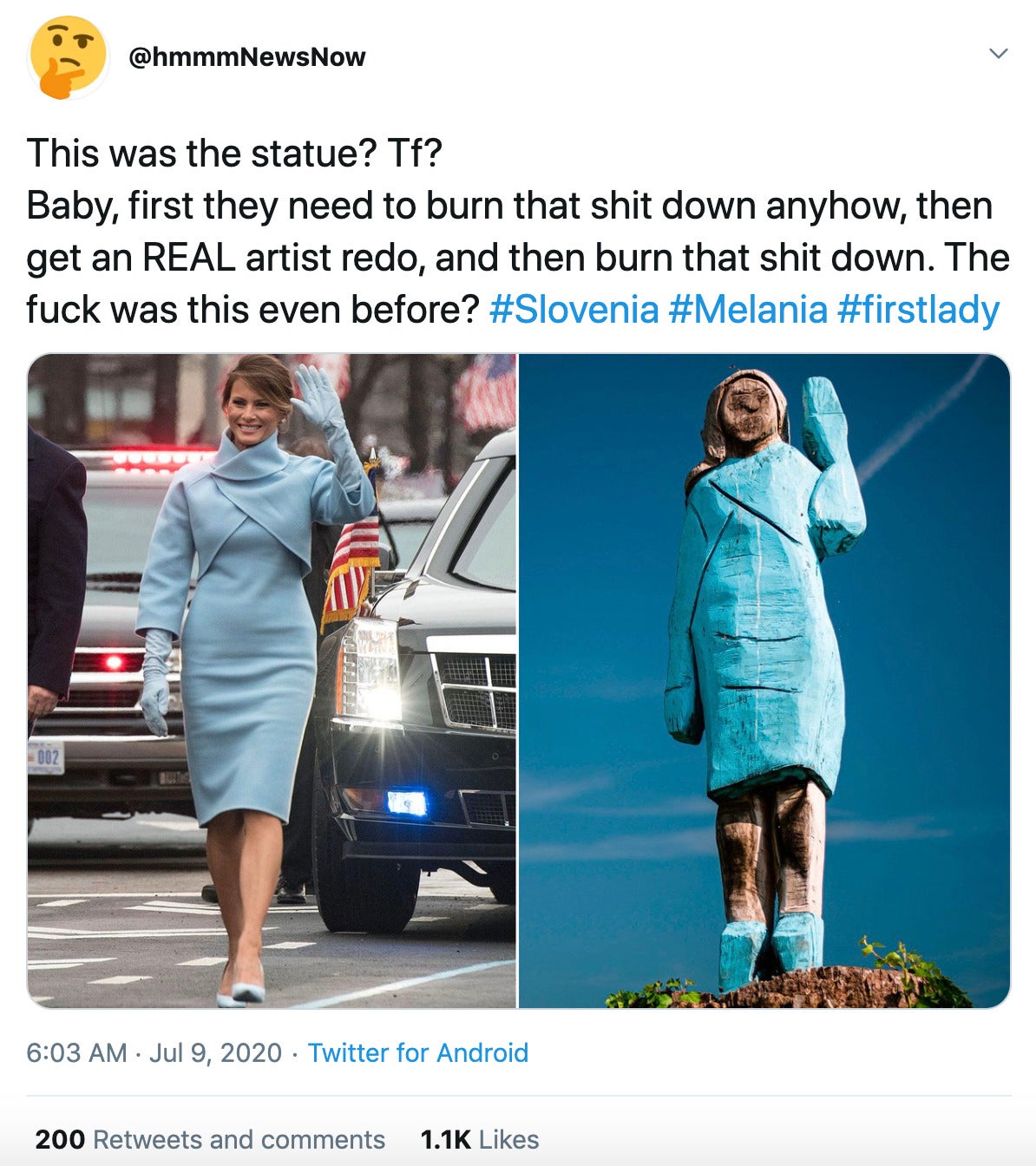 The statue was set on fire during the evening of July Fourth and removed the next day when Downey learned about what had happened. He told Reuters he wants to know who set the statue on fire, and the motivation behind it. The police have announced an investigation but are unable to release any information yet.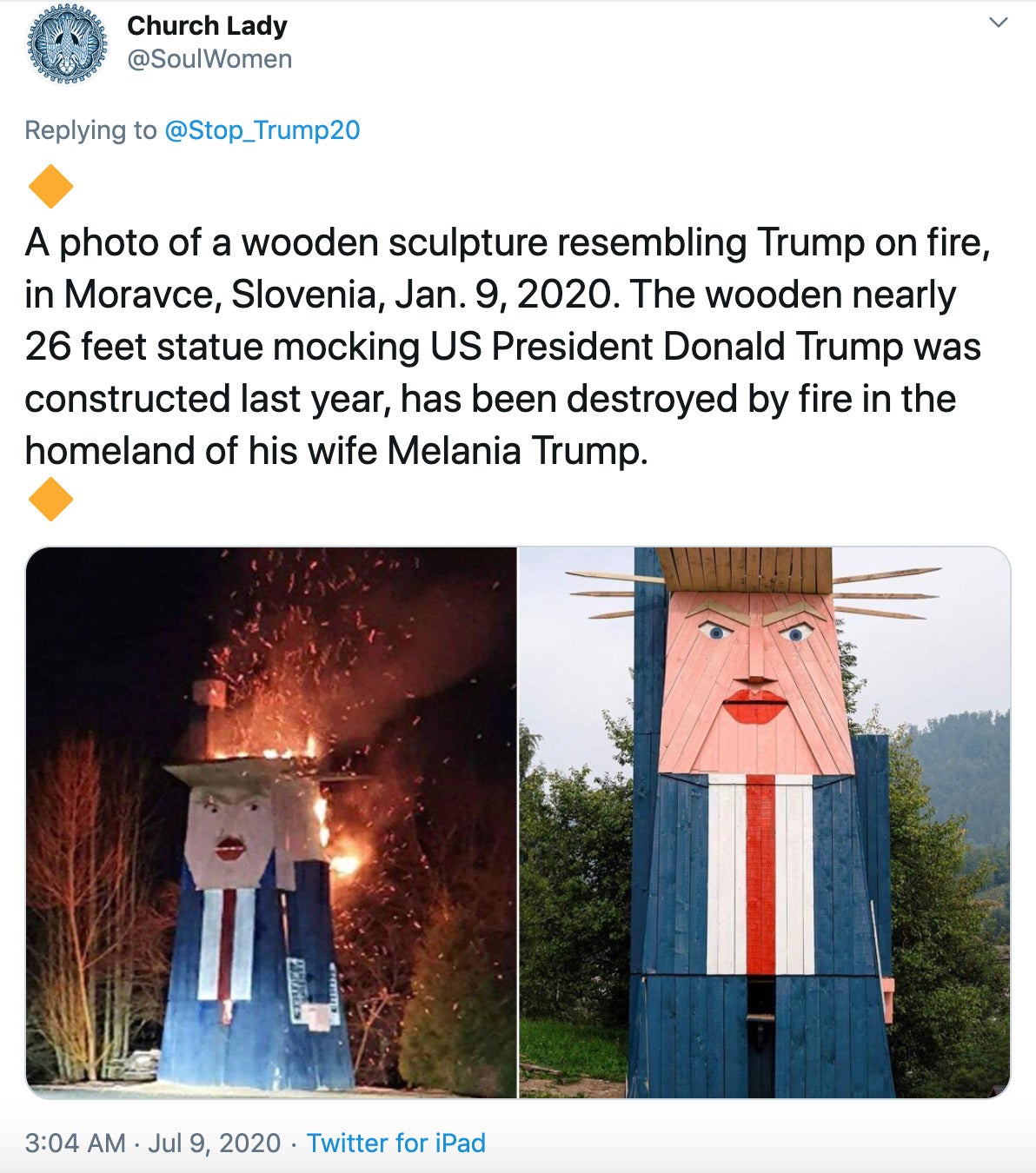 This isn't the first Trump family statue burned down in Slovenia. A statue of the president that was erected in Sela pri Kamniku was burned down in January. Intended as a criticism of populism by artist Tomaz Schlegl, the statue met a hostile reception from locals who saw it as an eyesore.
READ MORE: