A TikToker's savage response to finding out her Tinder match is married with six kids is earning praise from spectators online. 
A TikToker named Nadiyah, spunky_brewstah on the platform, documented what transpired between her and the married Tinder match—from when she first matched with him to how she confronted him about his relationship status—in a video that has been viewed nearly 10,000 times since being posted to the platform on Tuesday. 
In a series of screenshots, Nadiyah reveals how she and her new Tinder match, "Eric," hit it off and made plans to go on a date. 
After learning that Eric was a "one lady kind of man," Nadiyah did some online sleuthing. She found out, through his wife's Facebook profile, that Eric has been in a relationship for two-and-a-half years (married for seven of those months) and has six children.
So Nadiyah asked Eric if she could "invite a friend" to their date. When he agreed, Nadiyah revealed who she would be inviting by sending Eric a selfie of him and his wife, who he also met online. Nadiyah called her the "special guest of honor."
"You smooth," he simply replied.
"I woke up and chose petty," Nadiyah captioned the video.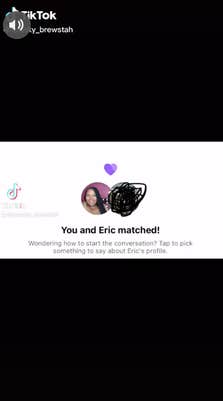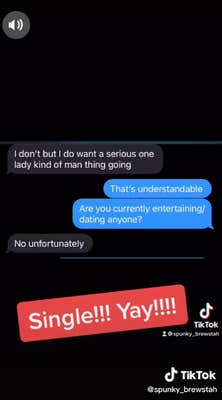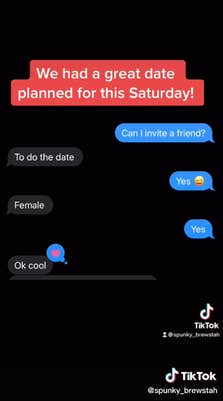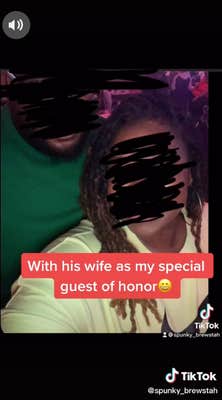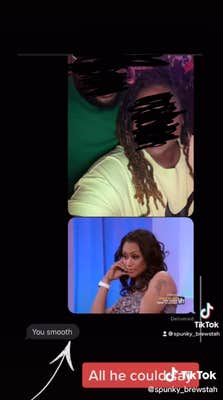 And viewers are sure glad she did. "Not all heroes wear capes!" one impressed TikToker said, with another applauding her "creativity." 
"Men ain't shit," a third added, slamming Eric. 
Another pointed to the incident as the reason why they "stopped online dating." "Your reply was incredible though….he really had no response," they said.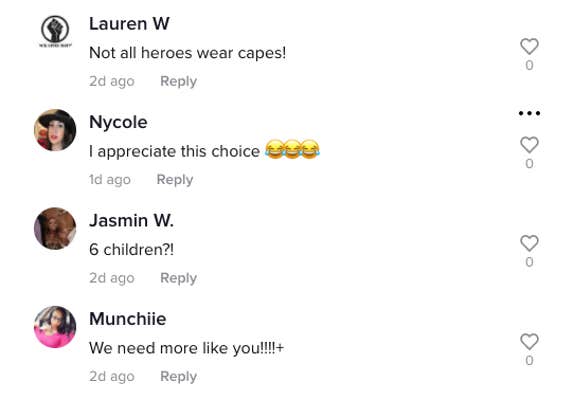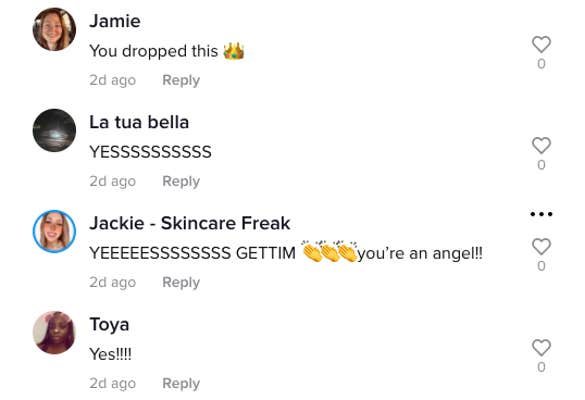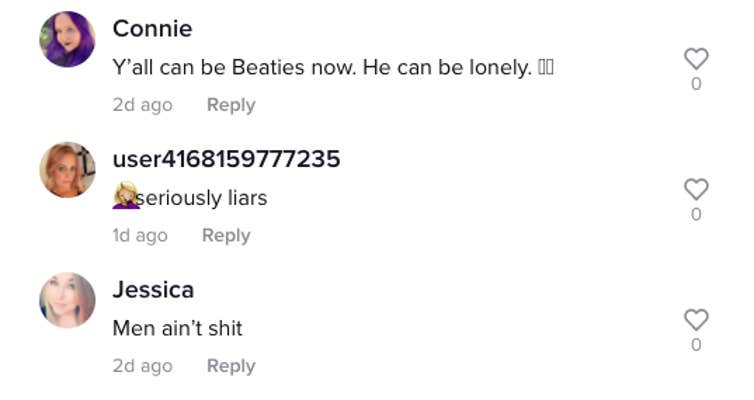 While Eric is the one catching all the heat for being married while on Tinder, he's not an outlier on the dating platform. Tinder made waves back in 2015 after statistics about its users were released. At the time, it was revealed that a whopping 30% of Tinder users were reportedly married and another 12% were in a relationship.
H/T Scottish Sun