Earlier this summer, we showed you how artist Joey Spiotto combined two interests from his childhood, Little Golden Books and video games, in a series of prints. He merged the look of the children's series with three games he felt had a major impact on the industry: The Elder Scrolls V: Skyrim, Portal, and Bioshock.
Last week he decided the first series had received such a good response that he'd create another set of mashups. This one featured the games Red Dead Redemption, Half Life 2, and Mass Effect. 
"I've heard from a few of the game creators who all love what I did with their creations. People really seem to love them, and want to put them in their kids' rooms, which for me, is pretty awesome," Spiotto told the Daily Dot.
While these games are certainly not child-friendly, the covers and taglines Spiotto has created make it seem like the stories could actually work as Little Golden Books. 
Spiotto would love to do more video game–Little Golden Books mashups in the future. He said his next set might be more platform-specific, focusing on party games from Sony, Microsoft, and Nintendo.
While his books may not be real (yet), you can purchase a print of each cover at Spiotto's Etsy store. Take a look at the latest series below.
Red Dead Redemption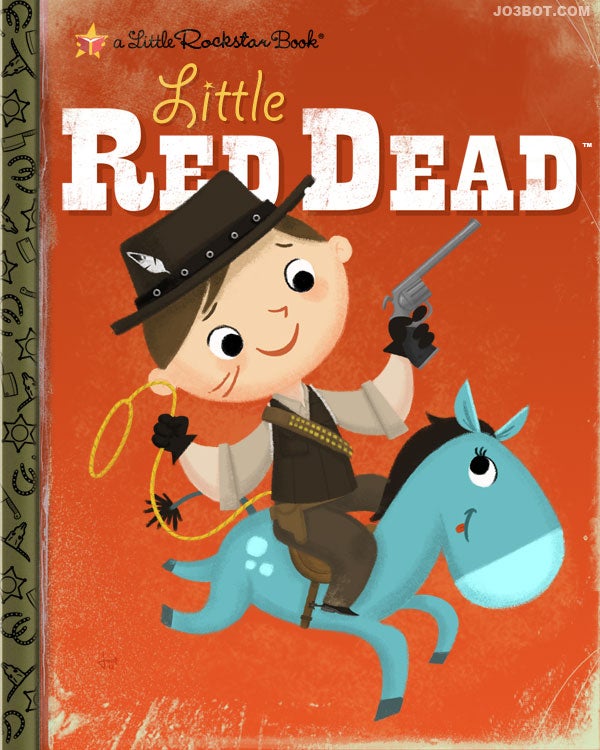 Don't be too eager to grow up. It ain't as much fun as it looks.
Half Life 2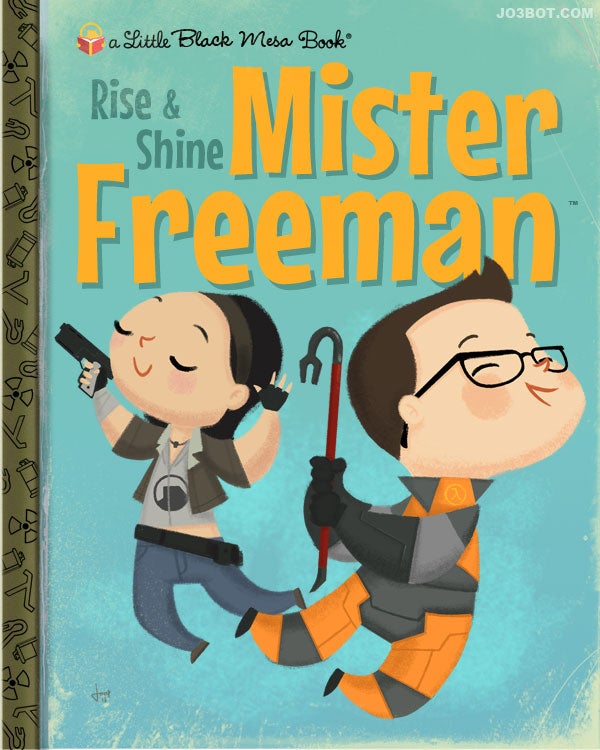 So, wake up, Mister Freeman. Wake up and… smell the ashes.
Mass Effect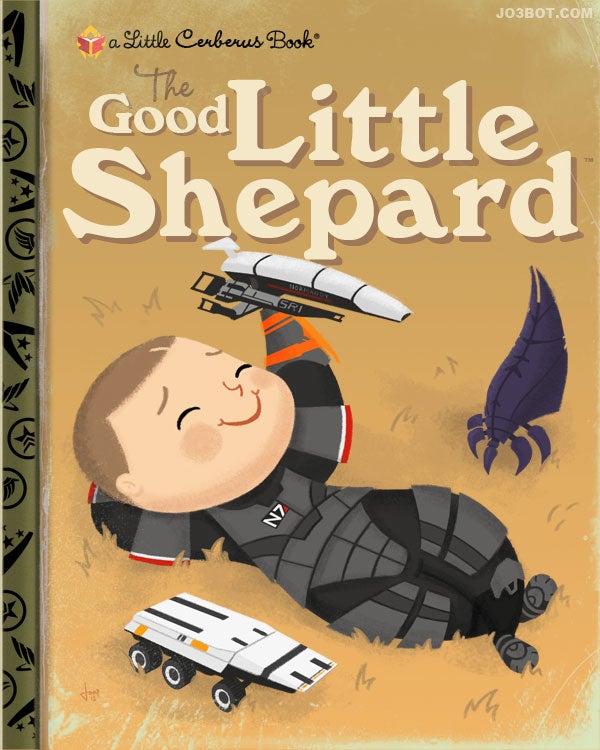 I'm sorry, I'm having trouble hearing you—I'm too busy playing with my toys.
Photos via jspiotto.blogspot.co.uk