Disney unveiled the first teaser trailer for its photorealistic Lion King remake on Thursday night, and it features that famous scene of Rafiki holding up Simba to the animal kingdom.
If you're a fan of the 1994 animated film, you know the one.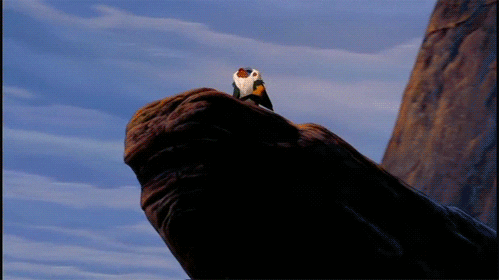 Here's what Simba looks like in the upcoming 2019 film, directed by Jon Favreau: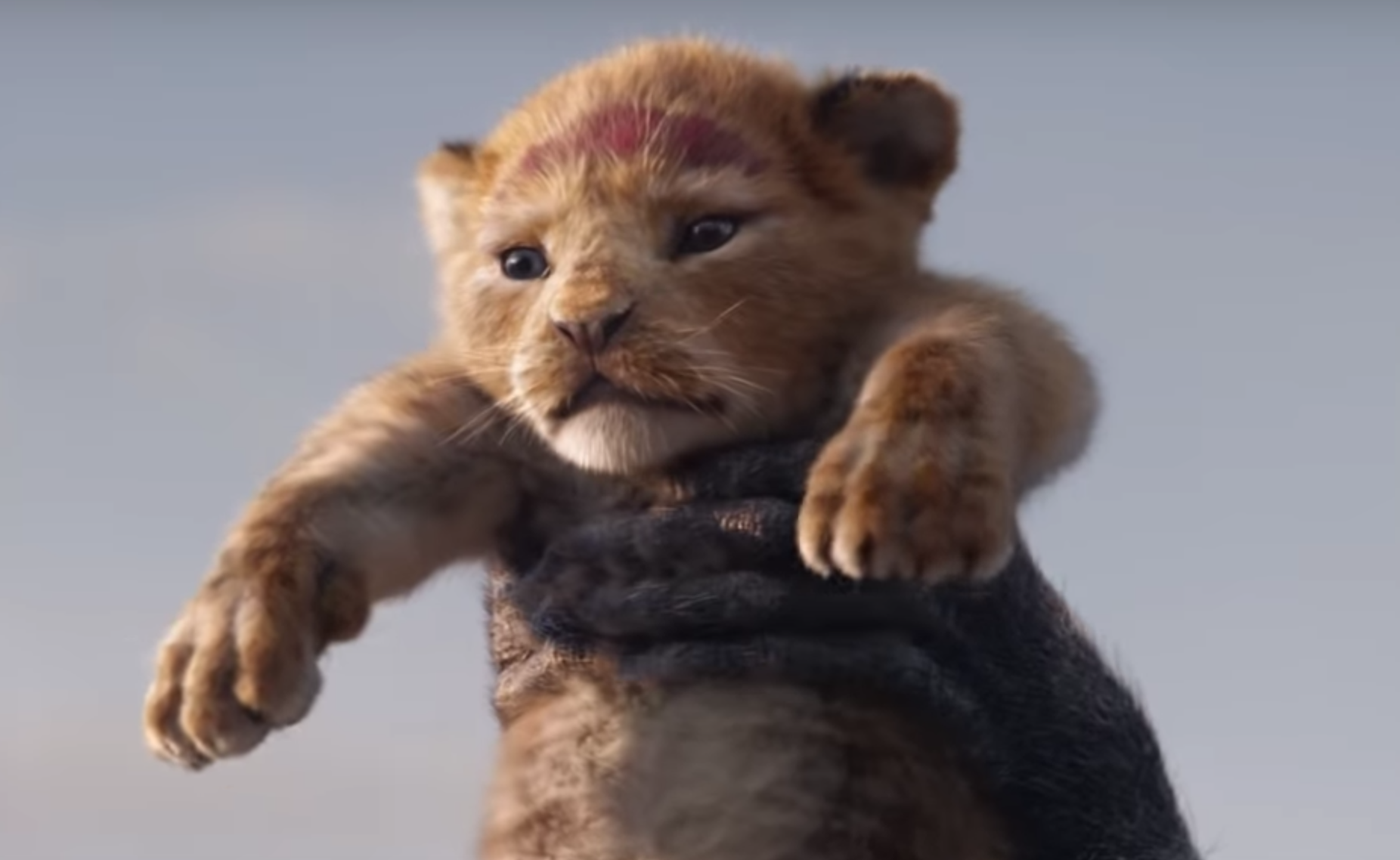 Naturally, the trailer inspired people over the Thanksgiving holiday to recreate the scene with their pets. Dogs make excellent stand-ins for the future Lion King:
Actual screencap of the new Lion King teaser trailer pic.twitter.com/vvSIW1lyQU

— Marguerite Alcazaren de Leon (@margie_deleon) November 23, 2018
Just showed THE LION KING trailer to the whole family and let's just say that EVERYONE is excited, from Grandma to my brother's new puppy. Check it out… https://t.co/NOABb0RCld pic.twitter.com/ylcDP54VUy

— Jeff Sneider (@TheInSneider) November 22, 2018
https://twitter.com/OfQuirkyisms/status/1065796084969152512
https://twitter.com/jessicavmay/status/1062431670597509120
Cute doggo told me to recreate that iconic scene from lion king.

AND SO WE DID. pic.twitter.com/YyRdsvO7H5

— Mr. Reuel Ganoria (@JanGanoria) October 13, 2018
Cats seem less enthused with the photo opp.
Yo the new live action lion king trailer looks lit! pic.twitter.com/zfCtMEZCqv

— Hanzala Ali (@Hanzi1234) November 23, 2018
Teddy had tried out for #LionKing casting. But they told her she couldn't make it due to her virginity. #LionKing2019 #catsofinstagram pic.twitter.com/SZMRuP30D1

— Ysri_Shmsddin (يسري_شمسدن) (@YusriShamsuddin) November 23, 2018
https://twitter.com/natetikii/status/1065739134210269184
The new Lion King film features a star-studded cast, including Donald Glover as Simba, Chiwetel Ejiofor as Scar, and Beyoncé as Nala. James Earl Jones is reprising his role as the voice of Mufasa.
Watch the full teaser trailer below.