Ever since the announcement that LeBron James was returning home to Cleveland, the city has been ecstatic. Local officials predict James's return could bring $50 million a year into the local economy. The one segment of the city that's not so happy? LeBron's neighbors, who had to deal with a sharp increase in traffic and rowdy crowds, thanks to eager fans. 
To quell any neighborly unrest, James—who resides in the Cleveland suburb of Bath Township—had a bakery deliver each of his neighbors a dozen cupcakes. A Reddit user posted a photo of the cupcakes, which came with a note from the James family.
Click to expand: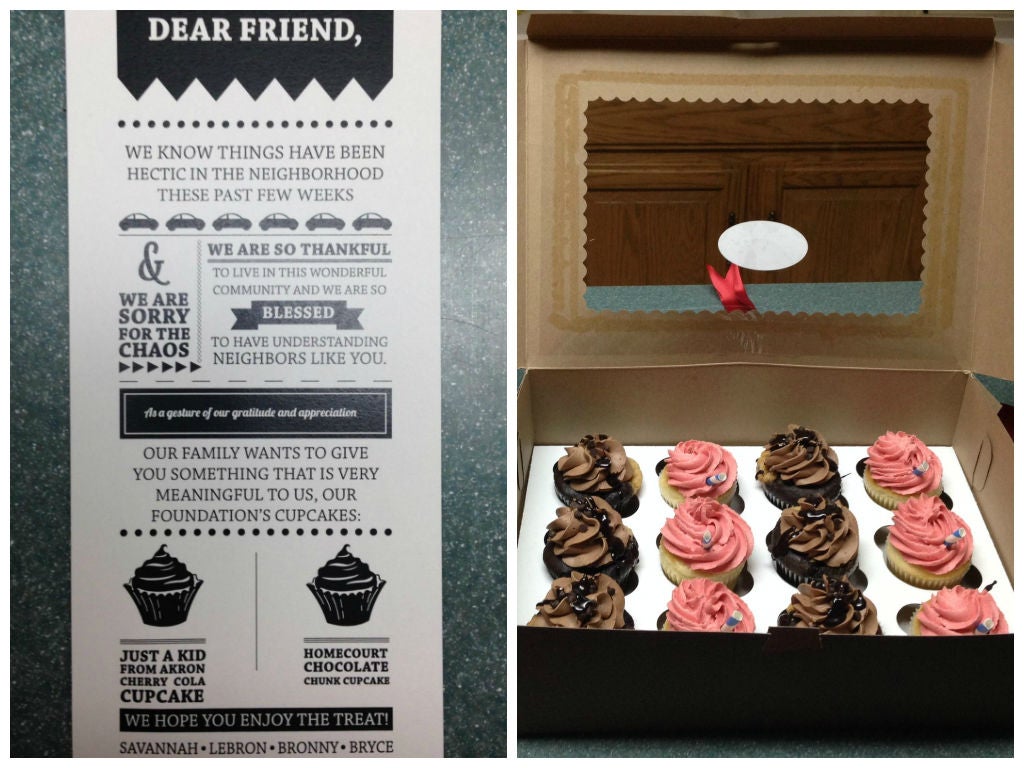 "We know things have been hectic in the neighborhood these past few weeks, and we are sorry for the chaos. We are so thankful to live in this community and we are so blessed to have understanding neighbors like you. Our family wants to give you something that is very meaningful to us, our foundation's cupcakes."
The box contained six "Just a Kid From Akron Cherry Cola" and "Homecourt Chocolate Chunk" cupcakes. At this point, LeBron's neighbors would be happy with a full-fledged concert in their front yards, as long as he doesn't leave again. 
Let's clear one thing up, though: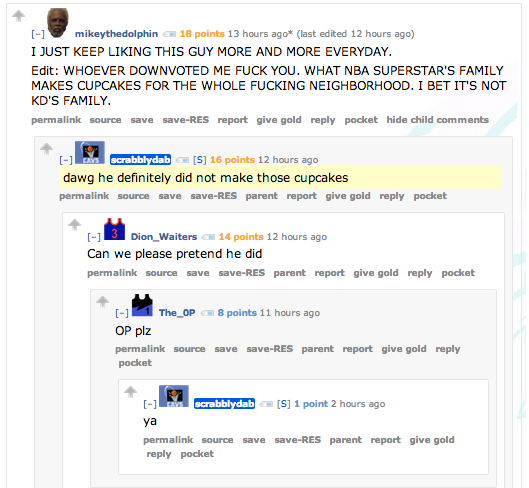 H/T Reddit | Photo via Keith Allison/Flickr (CC BY-SA 2.0)