The latest U.S. Bureau of Labor Statistics data shows that in October, the unemployment rate in America was 3.7 percent, down from the 4.1 percent of the same period last year. With such a competitive job market, adding a little star power to your resume is in: California-based TV writer Chris Sumlin recently added Kim Kardashian and got several interviews, after all.
He posted a screenshot on Twitter of his notable resume, as he's worked with Fox, BET, and penned a self-help book. But the most striking part of this curriculum vitae is that Kardashian once retweeted him.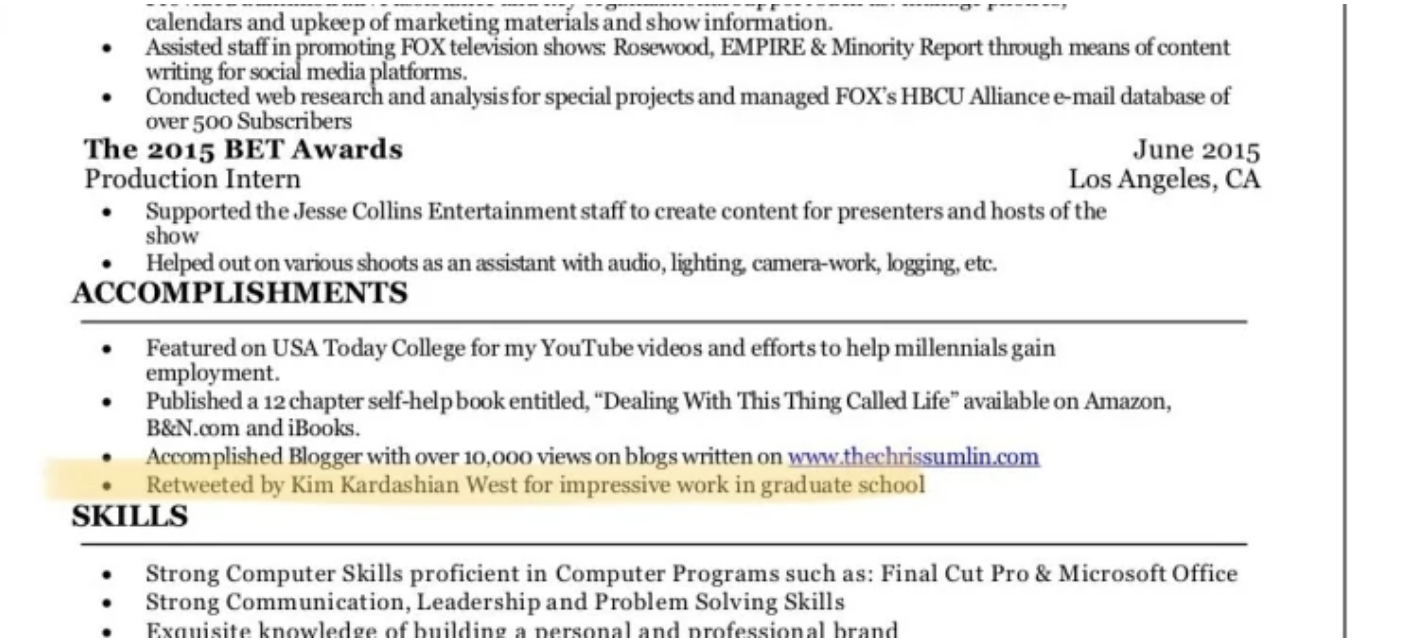 Sumlin believes that adding the achievement helped him land at least three job interviews in less than a week.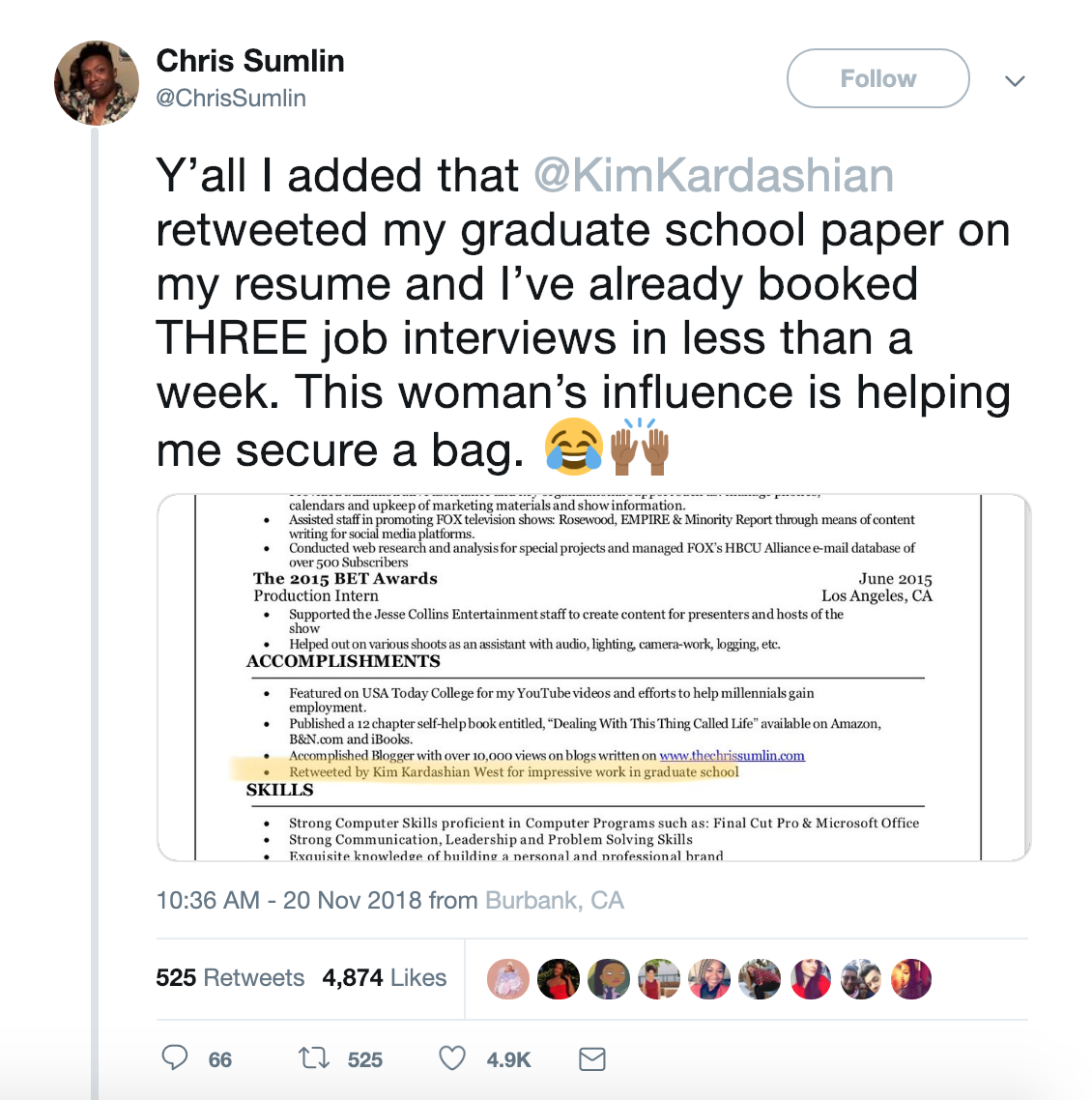 As his tweet gained traction on Twitter, the queen of social media was quick to reply and actually wish him luck.
With that tweet from Kardashian gaining 74,000 likes and counting, Sumlin was bright enough to add her latest tweet to his list of accomplishments. He's sure that he'll get hired now.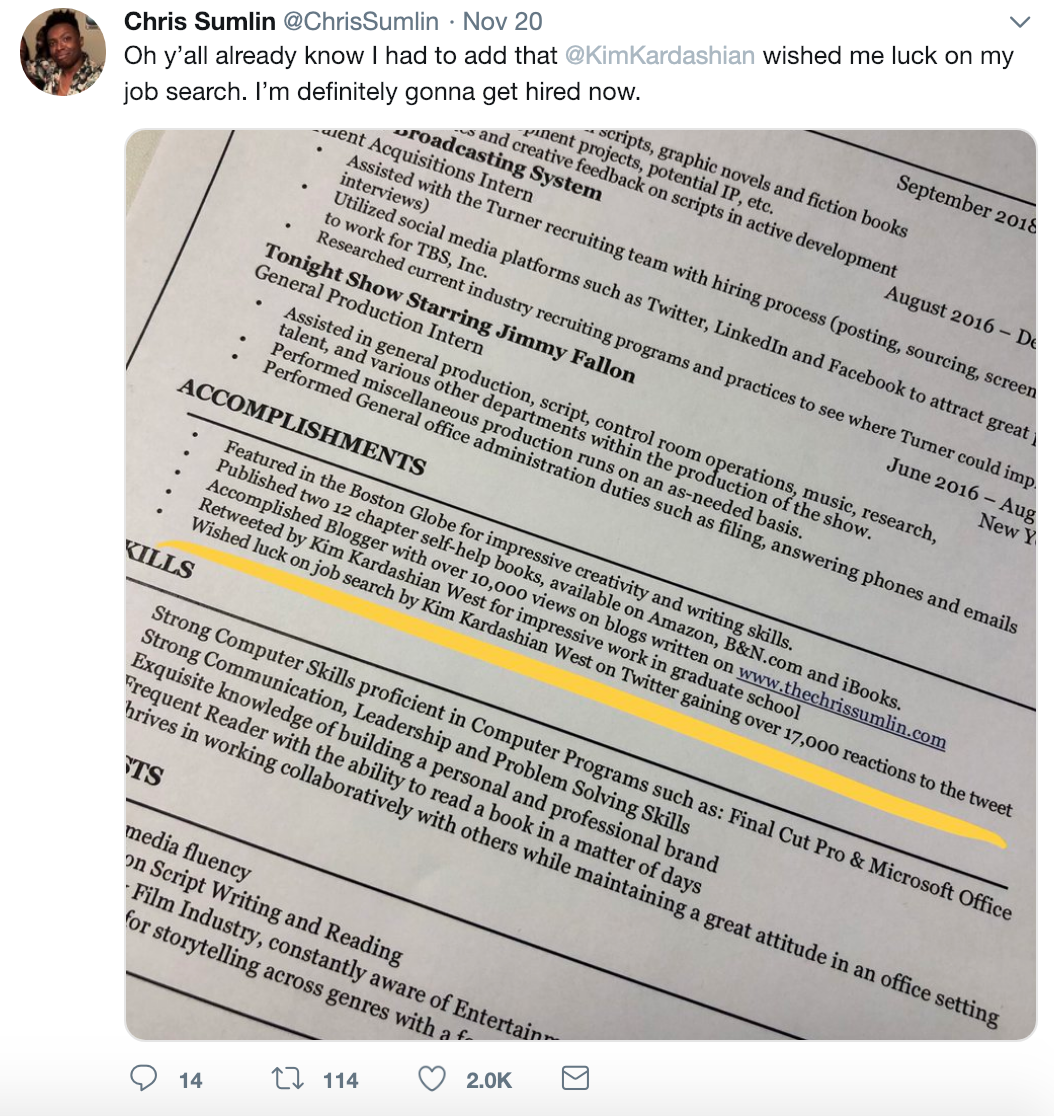 Some believe that Sumlin's resume is already enough to secure him a dream job.

He'll likely get a job offer soon—and hopefully another influential retweet.