Boy does Kenny G ever get a lot of shit. The poor guy just wants to play some saxophone and make a few million dollars, but he's become the musician that everyone loves to hate. Well except for his giant legion of fans, including former president Bill Clinton.
But you can't hate Kenny for his latest exploit. He was minding his own business, flying from Tampa, Florida, to Los Angeles California, when the crew of the Delta Airlines flight he was on announced they were trying to raise $2,000 for Relay for Life, a series of event that raises money for the American Cancer Society.
Mr. G (who's a pilot himself) agreed to play a song if the passengers helped the crew reach their goal. They did, so he did. Much to everyone's… delight?
Of course, everyone got out their phones to capture the moment, as the master of adult contemporary music strolled up and down the aisle, serenading them with the soprano sax.
Well okay, maybe not this guy, who never took his headphones out.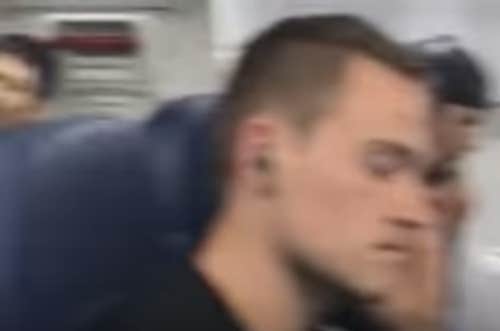 But everyone else seemed pretty into it.
If you'd like to make a donation the American Cancer Society you can do that here. Feel free to listen to whatever you want.
H/T Mashable