After starring in a recent photo shoot for her sister's Valentine's Day lingerie line, Kendall Jenner has come under fire for the alleged digital altering of her body in the pictures.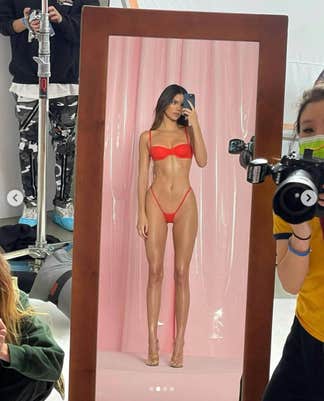 Almost as soon as the photographs went online, Twitter and Instagram commenters were calling out the seemingly unnatural proportions in the photographs—especially when compared to video taken from the shoot that shows much more natural proportions. Reddit user u/cottagecow prepared a side-by-side comparison.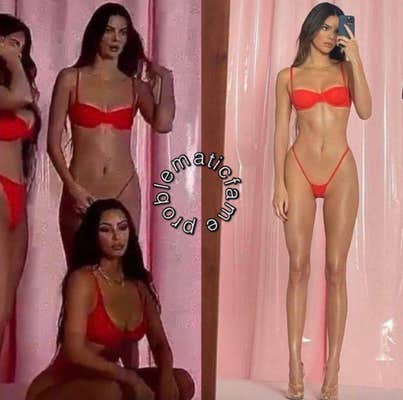 Instagram user @problematicfame went further, producing an Instagram highlight reel pointing out all the areas that have been altered in the photographs and the video Jenner posted to her instagram. From an impossibly flat stomach, the unnaturally smooth area around her bikini line, and the distortion of her belly button to the glitches in the video shared to Jenner's Instagram as well as the anatomically unlikely proportions from the photographs, it seems like there's been a lot of (digital) work done.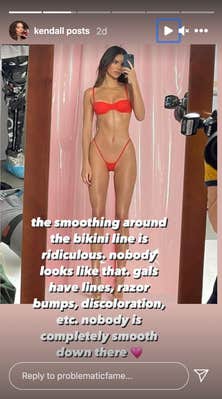 It's not the first time one of the Kardashian-Jenner clan has been accused of overzealous use of Photoshop but that hasn't held back the critics. People are accusing the model of creating an unhealthy body image in young women by presenting a physically impossible body as the ideal.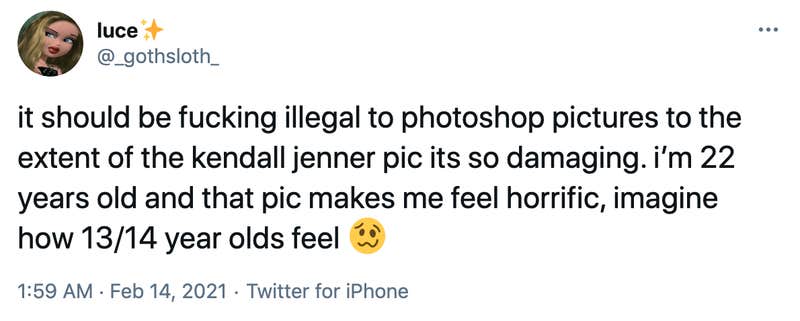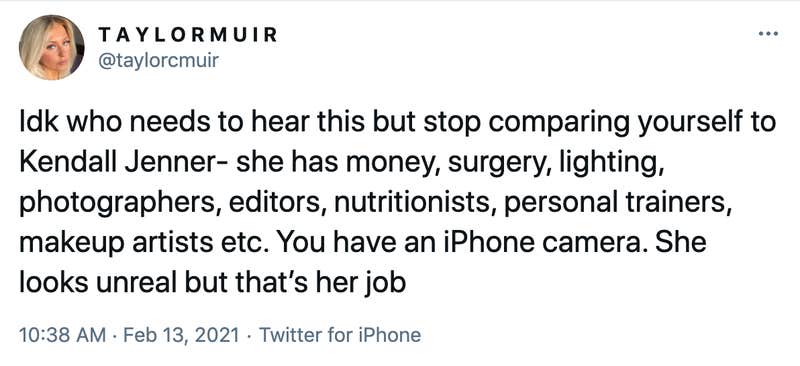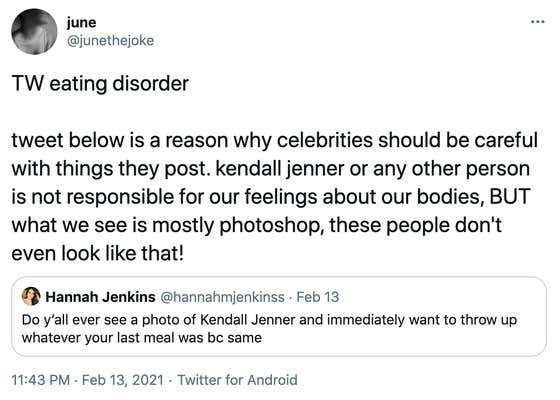 Others shared their own feelings and experiences of feeling insecure about their own bodies after seeing pictures like these.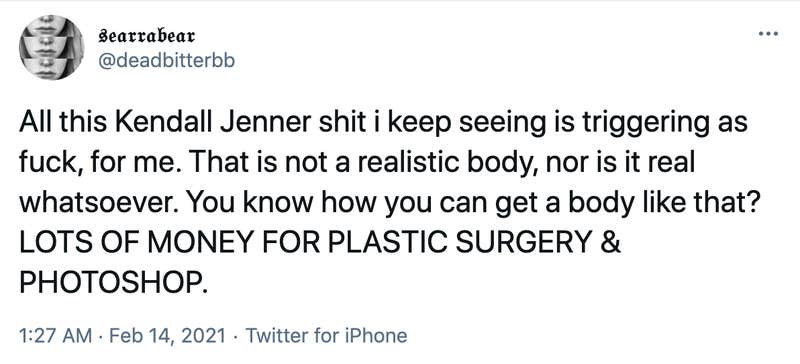 Kendall Jenner has yet to address the allegations of digital alterations. So far her only comment on the matter has been to respond to a fan saying that looking like her would solve all her problems with a statement that she "has bad days too."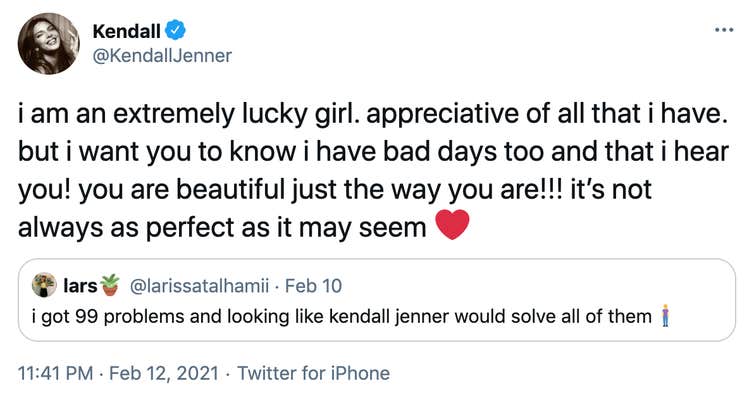 ---
Today's Top Stories